The Safer Schools NI App contains contextual safeguarding information, advice and guidance, researched and written by online safeguarding experts. It's interactive, with engaging content which is easy-to-access, simple to understand and intuitive to use.
We provide contemporary, credible and relevant content and resources for your entire school community. The Safer Schools NI App is updated with the latest news and alerts as-and-when they happen so you'll also be in the know, in the here and now.
This App is designed to be a one-stop-shop for accessing essential safeguarding information, advice, and guidance. It's a reference point you can turn to any time, right there on your phone!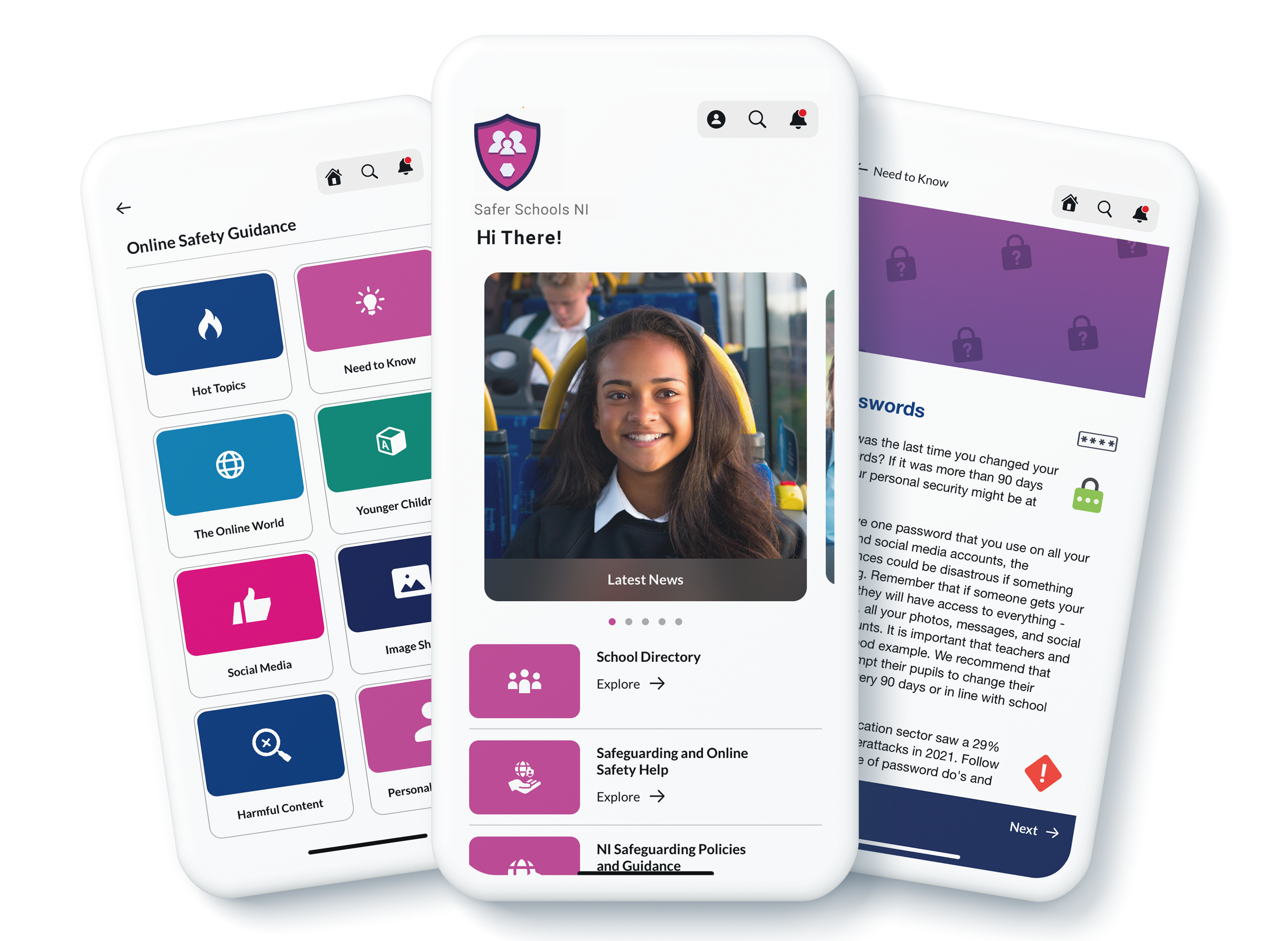 Safeguarding News & Alerts
We monitor and respond in real time to current trends, issues and emerging risks to children and young people online. Whether it's the latest online challenge, a rise in sextortion scams or a new trending platform, if it's something you need to be aware of, we will send it directly to you through your App. (Safeguarding updates and alerts will only ever be sent to adult roles).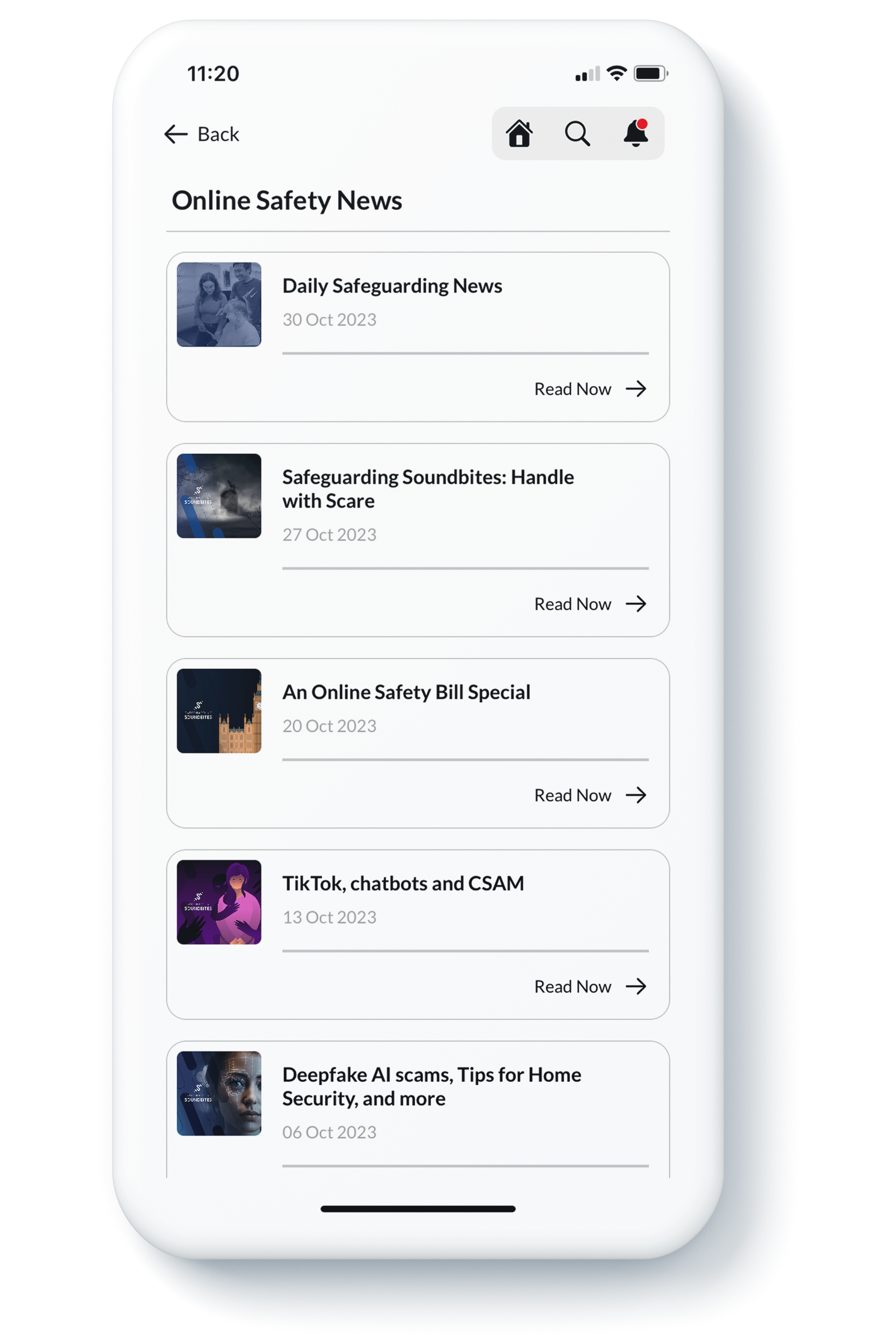 Customise with School Logo, Colours & Images
Your App gives you autonomy to customise your App, with the ability to add a school logo, colours and images. Would you like to make your App feel like your own?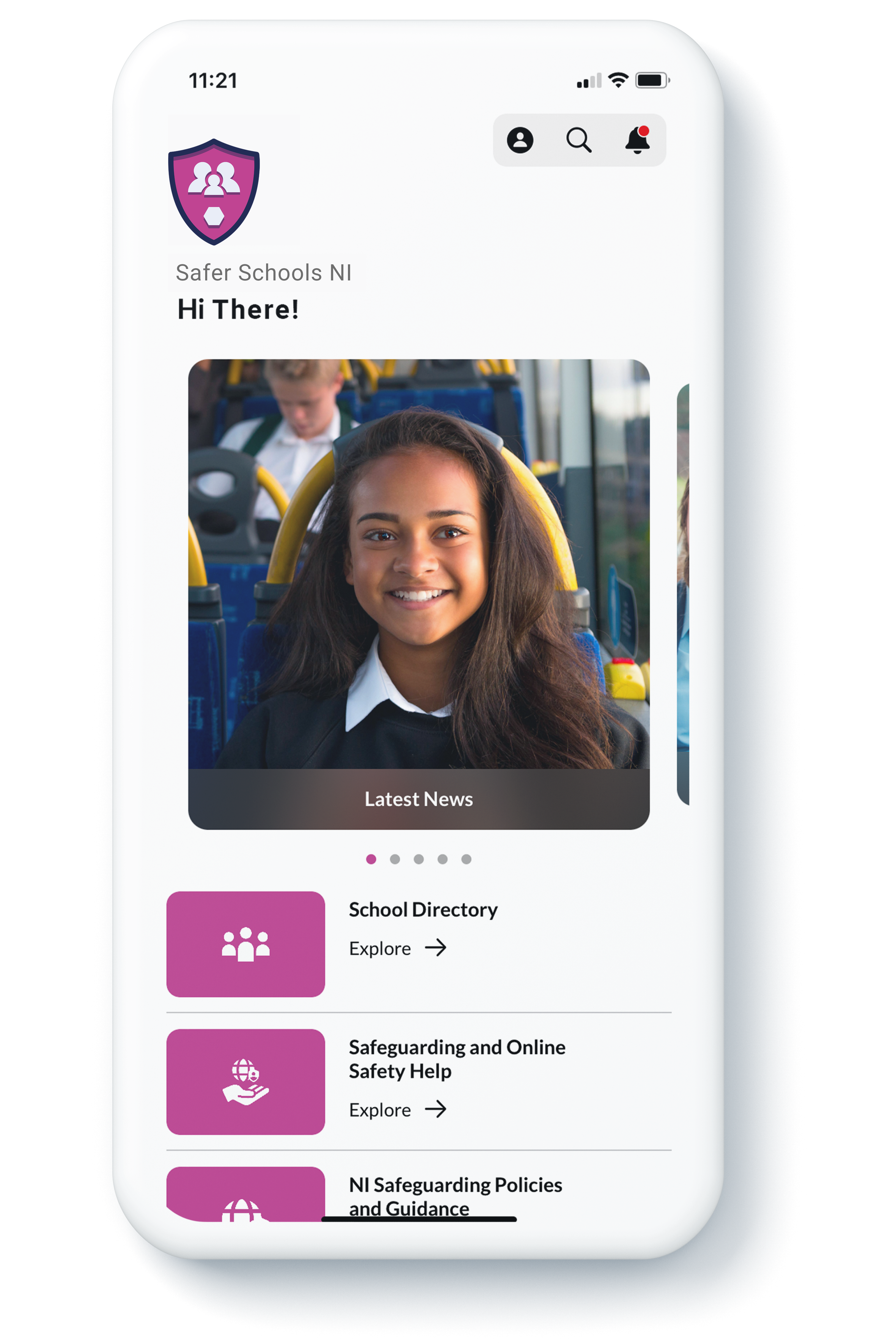 Multi-School & User Login
Multi-School and user login allows you to login and switch between school and user roles (e.g. Staff, Parent / Carer) so that you never miss a safeguarding alert or announcement on your device. So don't worry if you have children at multiple schools, we've got you covered!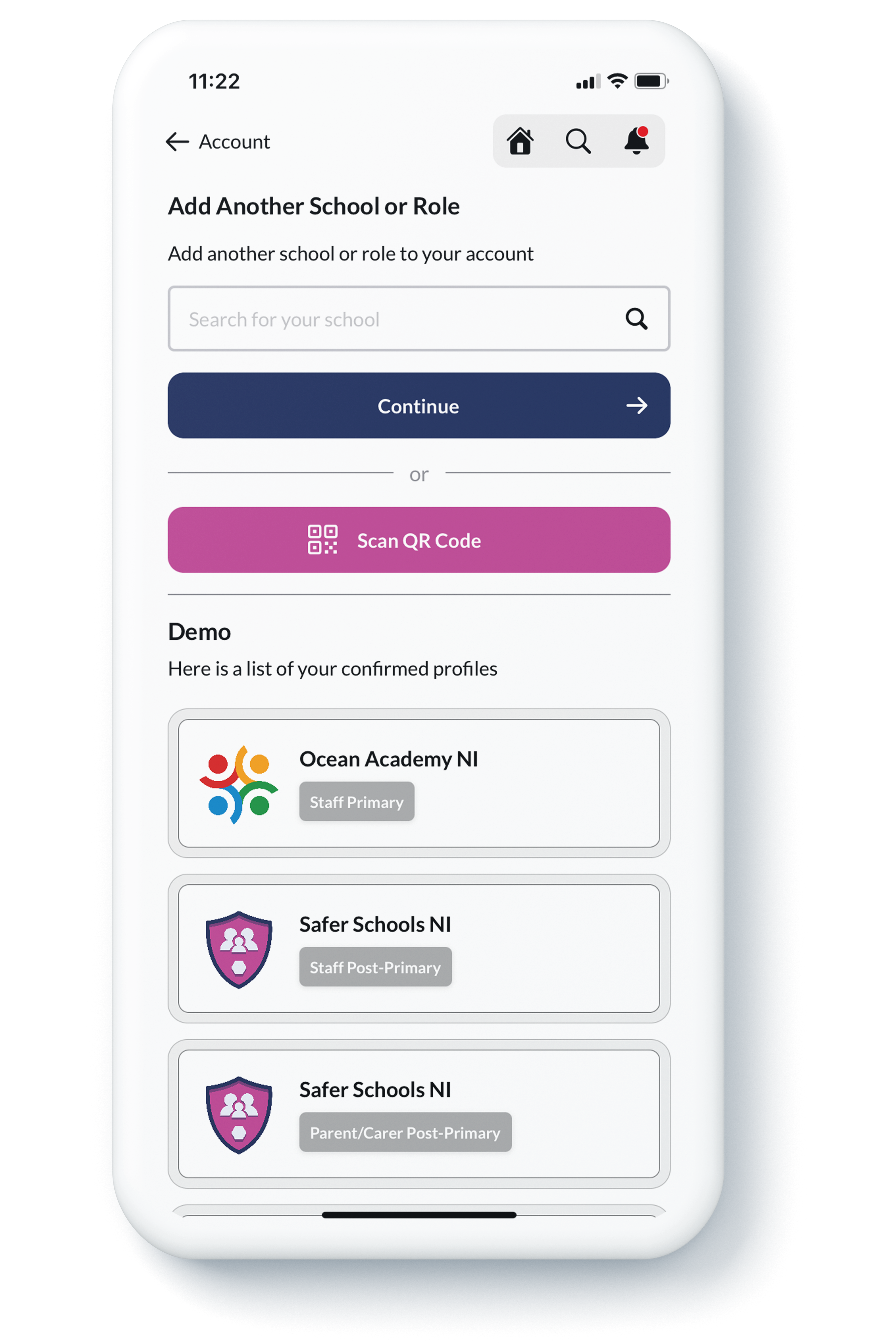 Report an Absence

Digitise your absence management procedures with absence reporting! When activated by a school, parents & carers can inform you about their child's absence, sent straight to your designated school inbox.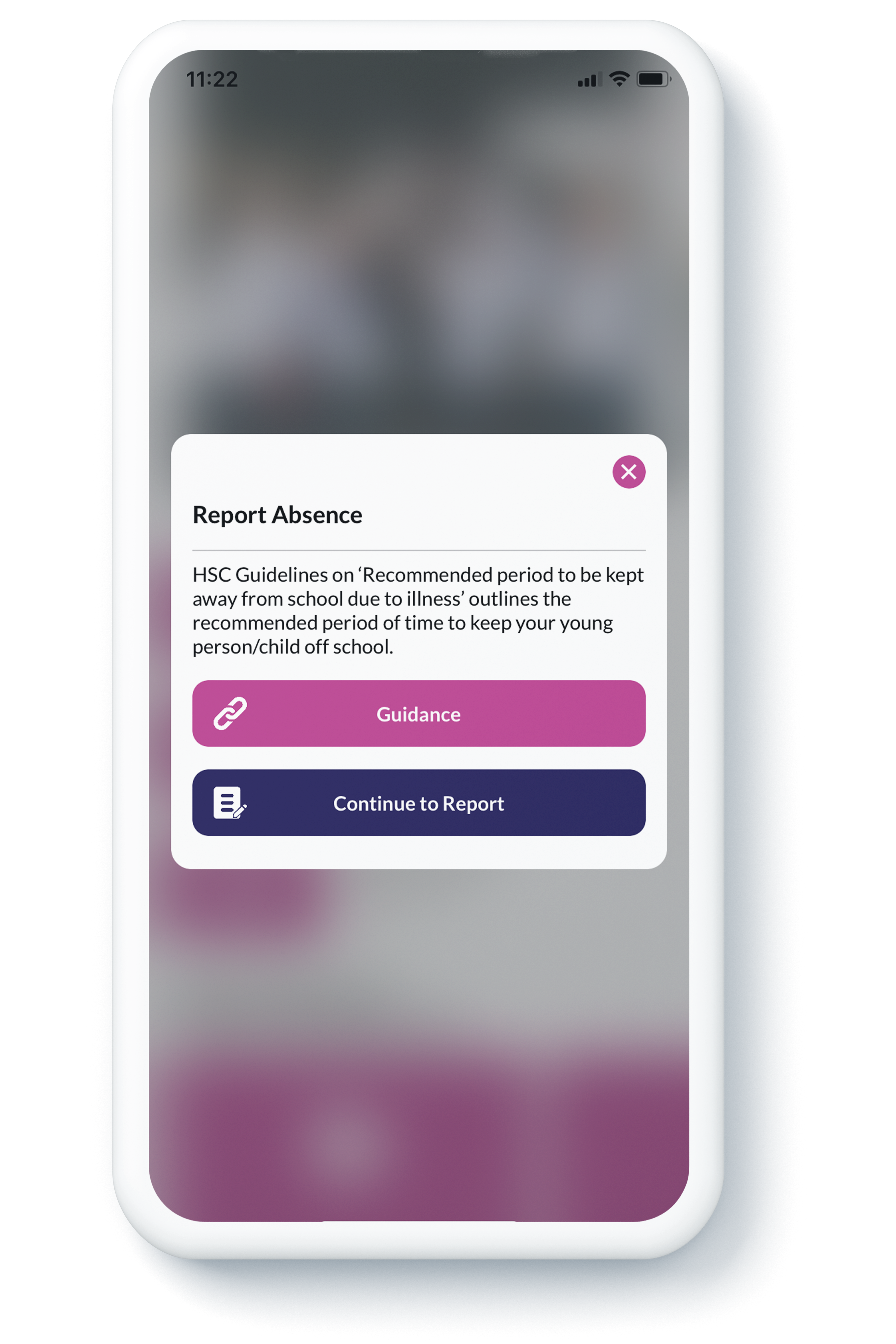 Digital Tests
Everyone wants a certificate and our in-app & iAcademy digital proficiency tests are a great way to do just that, providing senior leaders, teachers, and inspectorate with evidence of the learning that is taking place. Whether it's pupils learning more about mental health, parent and carers about social media and gaming or Staff evidencing their continued professional development with certified training on topics.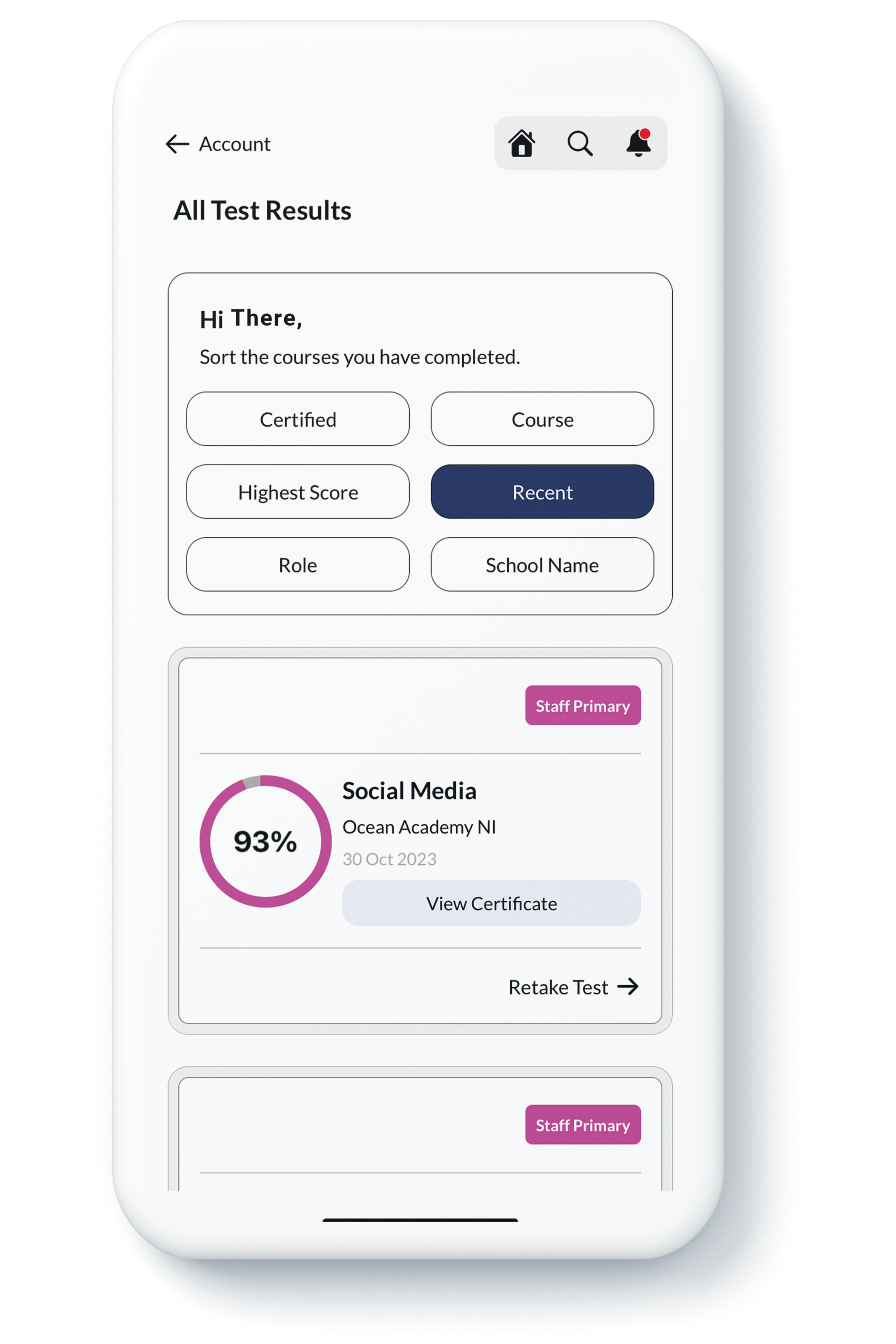 Interactive Quick Quizzes
Quick Quizzes are a fun and interactive way to test your knowledge on topics such as social media to gaming in pairs or as a group classroom activity! Staff, parents and carers can also join in and test their knowledge before taking a digital test.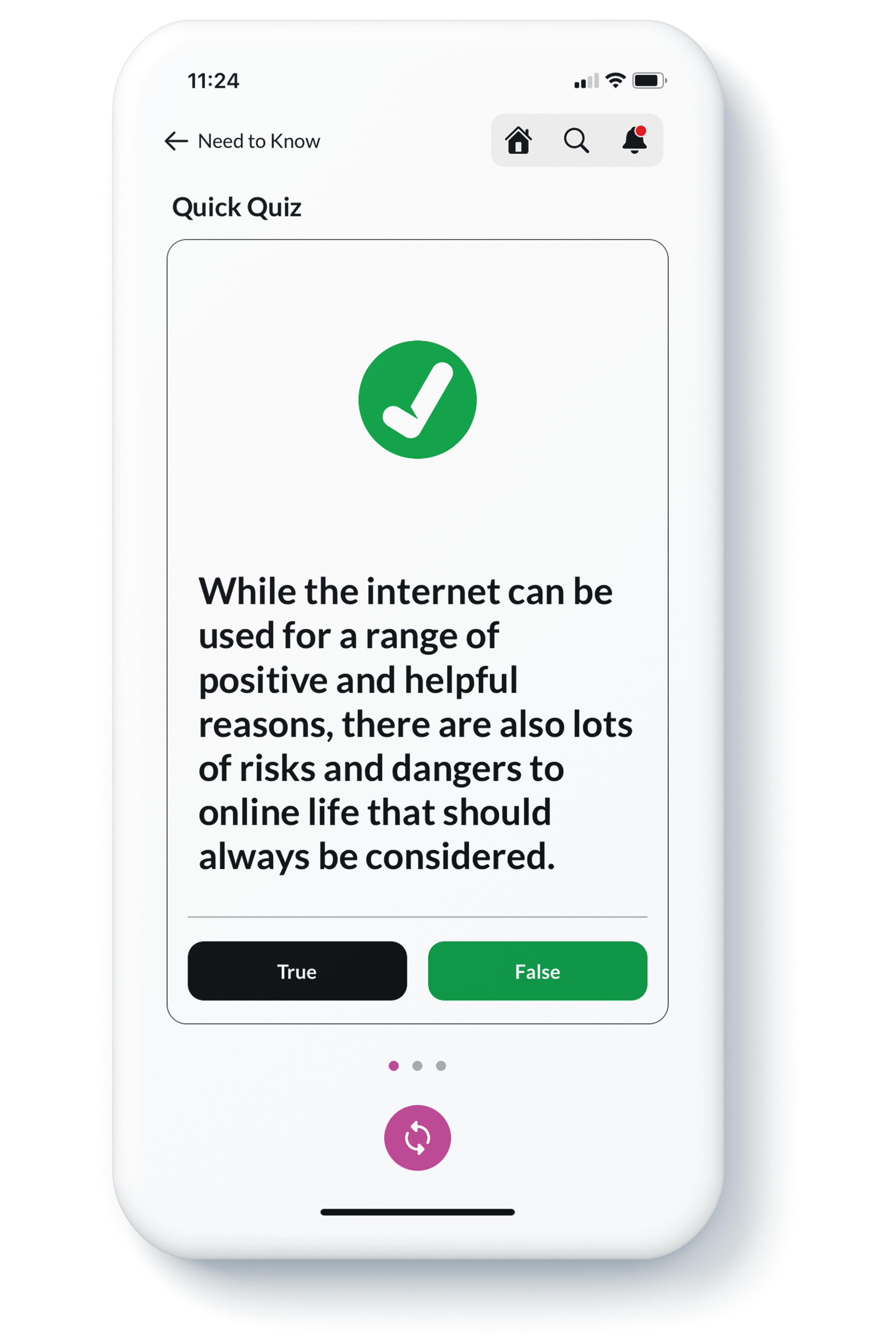 CPD Certified Training – On mobile, tablet and desktop
Your school staff will have access to interactive and engaging CPD Certified Courses including Mental Health Awareness, Youth Produced Sexual Imagery, Appropriate Use of Social Media and more. You will also have access to this training and future courses in our new online iAcademy that can be accessed on your desktop computer.
Push Notifications
Our user-friendly portal provides access to send push notifications to specific app users.
They are a great way to communicate school news and announcements, and engage users with online safety messages, training, surveys & lots more. Whether you want to update Staff, Parents, Carers or Pupils – the choice is yours!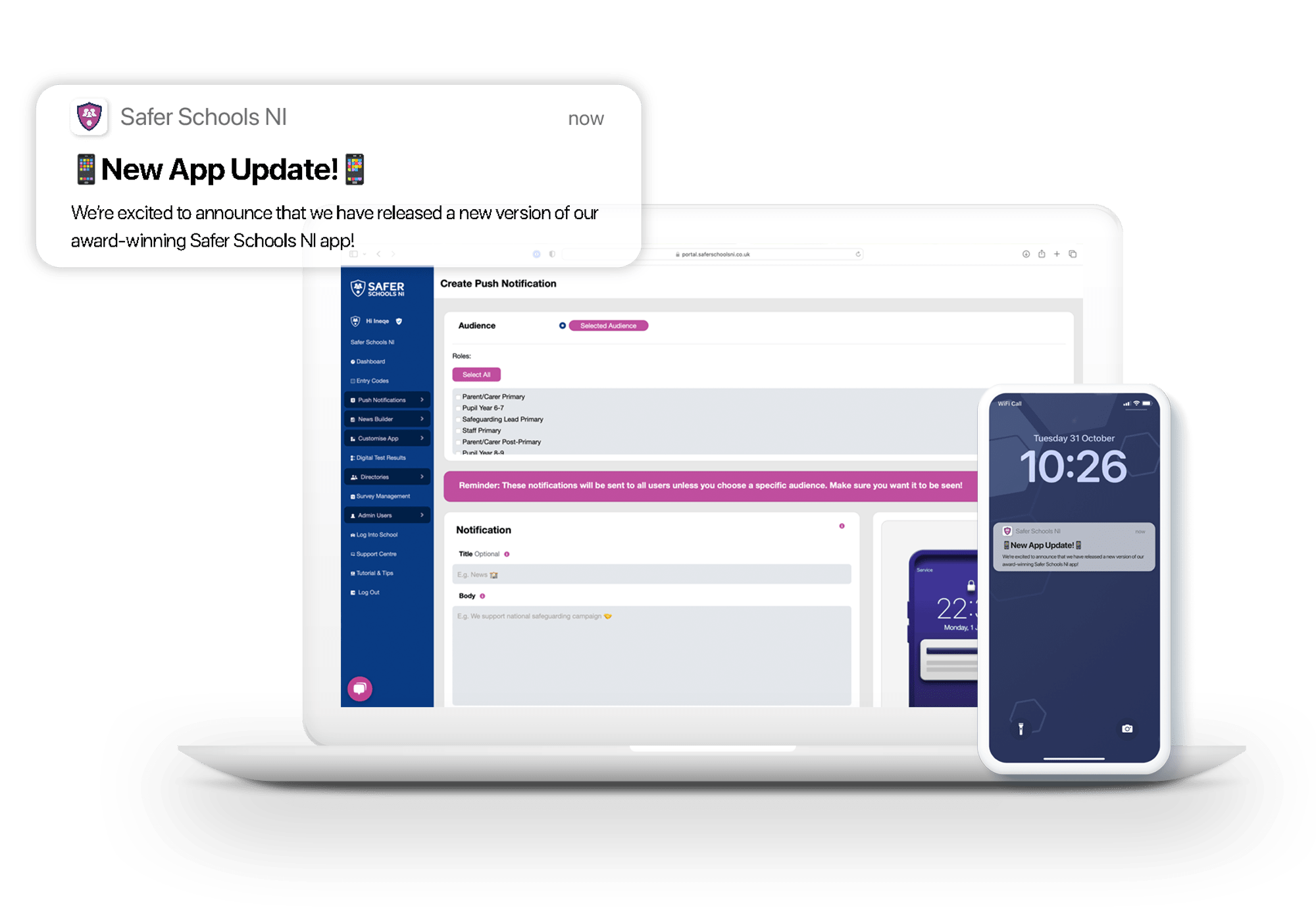 School News, Calendar & Policies
Add your school news, calendar and policies from your website, updating everyone in one place.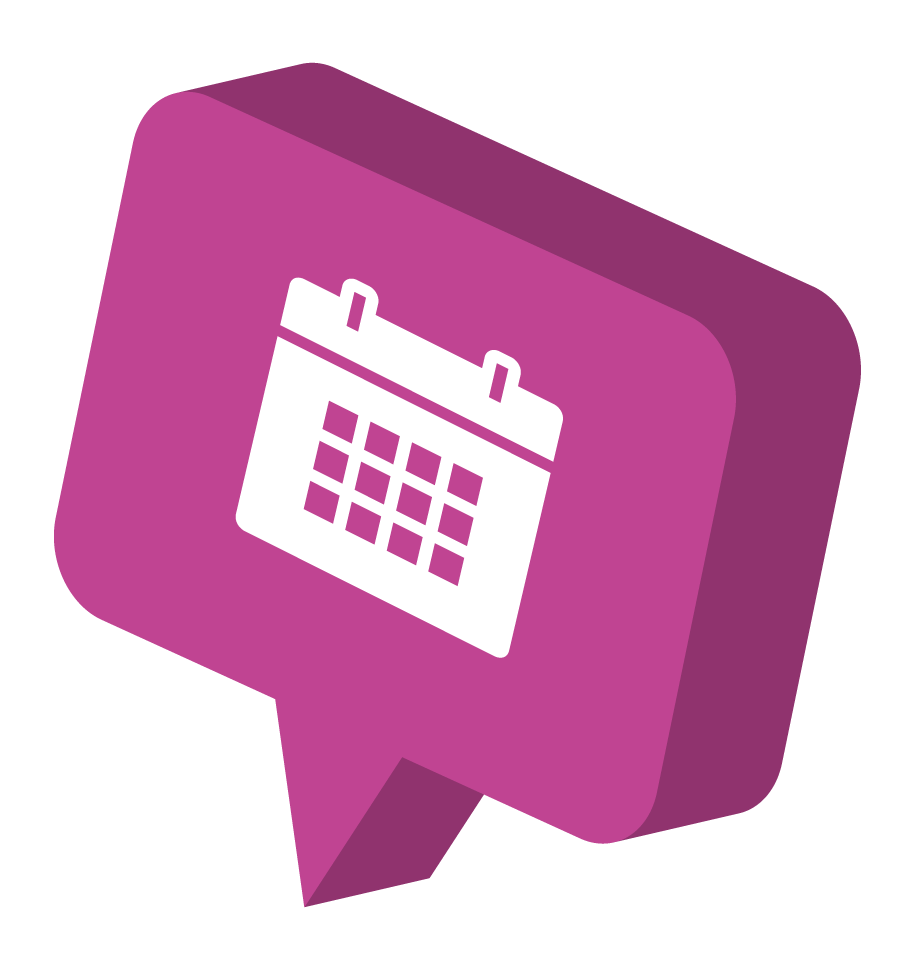 Social Media
Embed your social media channels including Facebook, Twitter, Instagram & YouTube .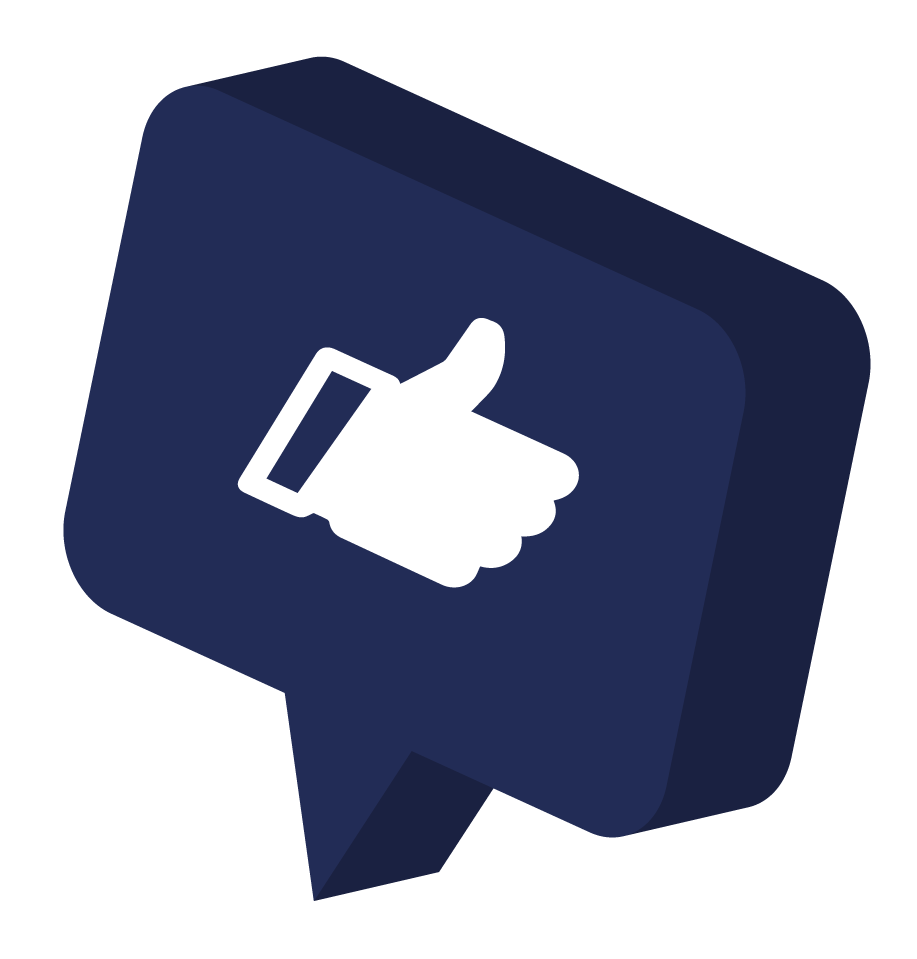 Surveys
Capture the thoughts and opinions of your school by uploading your Survey to the App in your portal.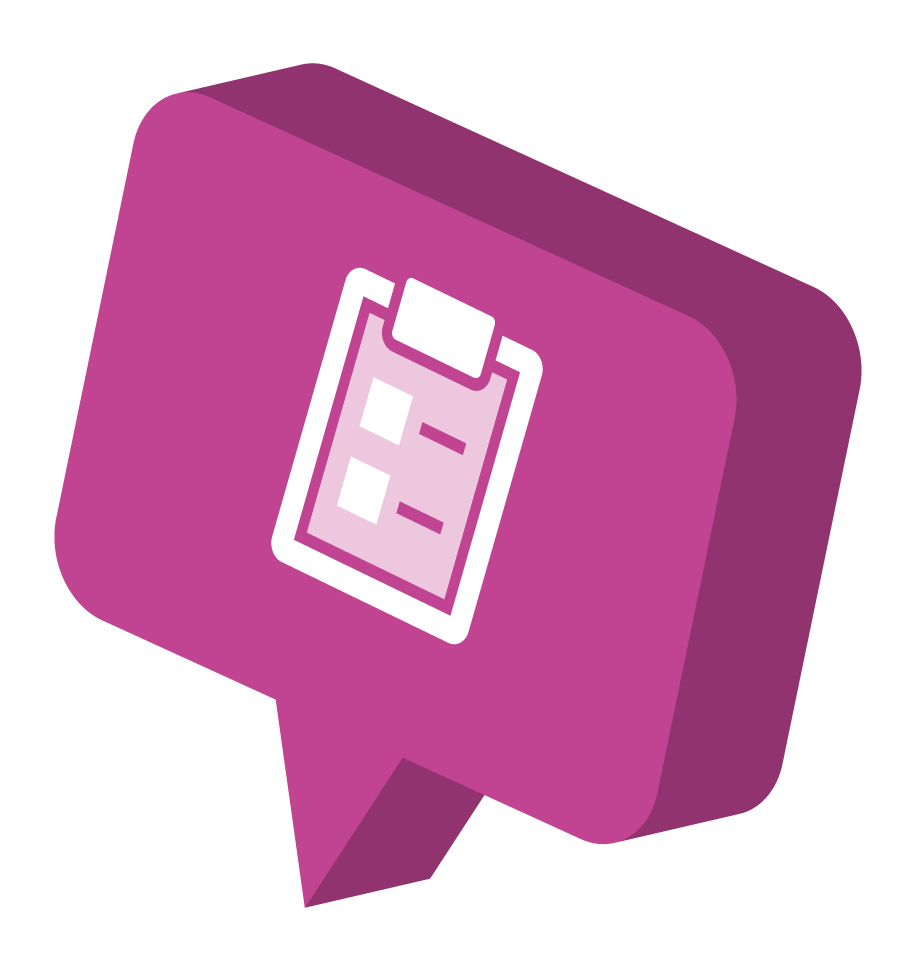 Cross Platform
Your app is available to download natively on the Apple App store and the Google play store, providing access to iPhone, iPad, android mobile and tablet users.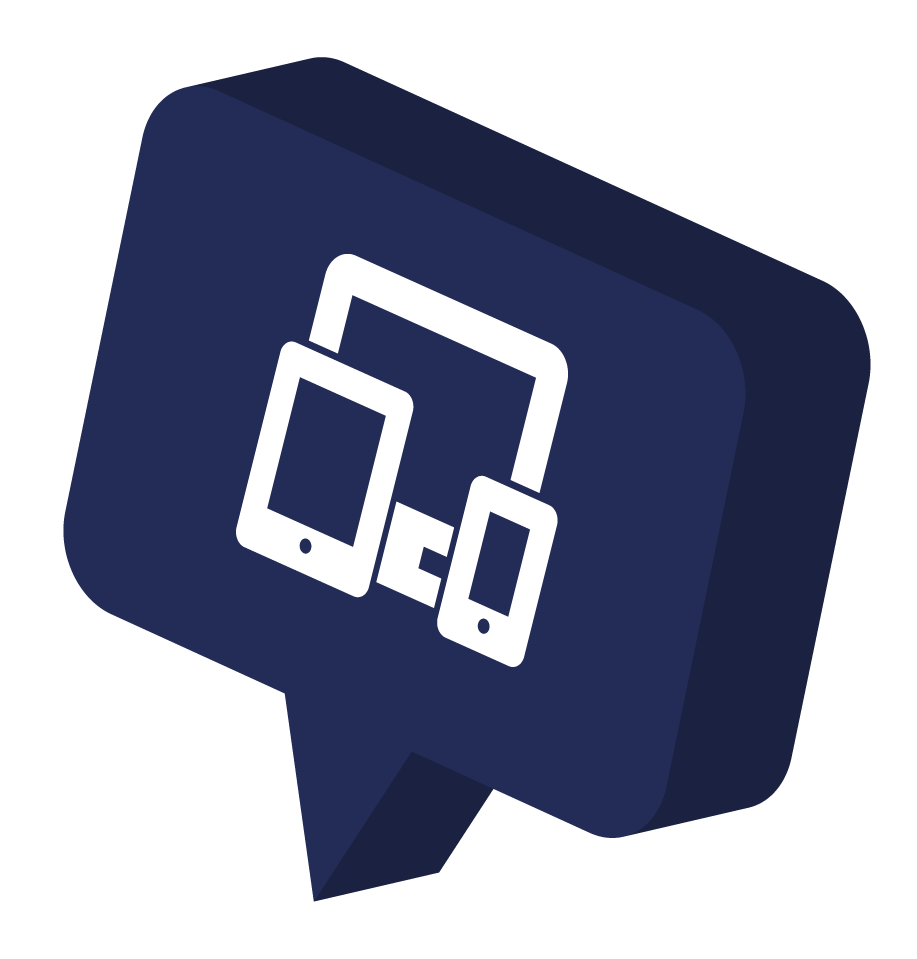 Group Messaging

(Coming Soon)
Group messaging facilitates safe one-way communications from school staff to class parents & carer groups, school trips, clubs and more directly from your app.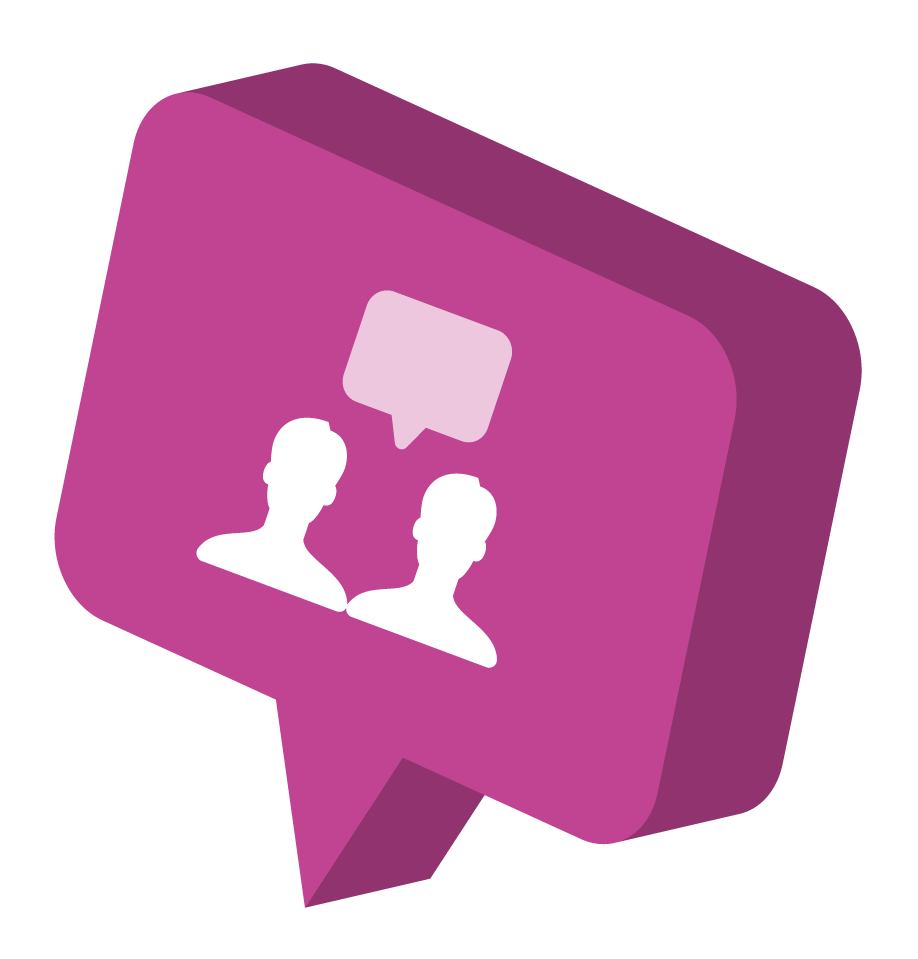 Online Safety Advice & Tips
Age-appropriate online safety advice, tips and signposting to help, including the basics of cyber resilience, health and wellbeing, image sharing, social media, gaming and harmful content.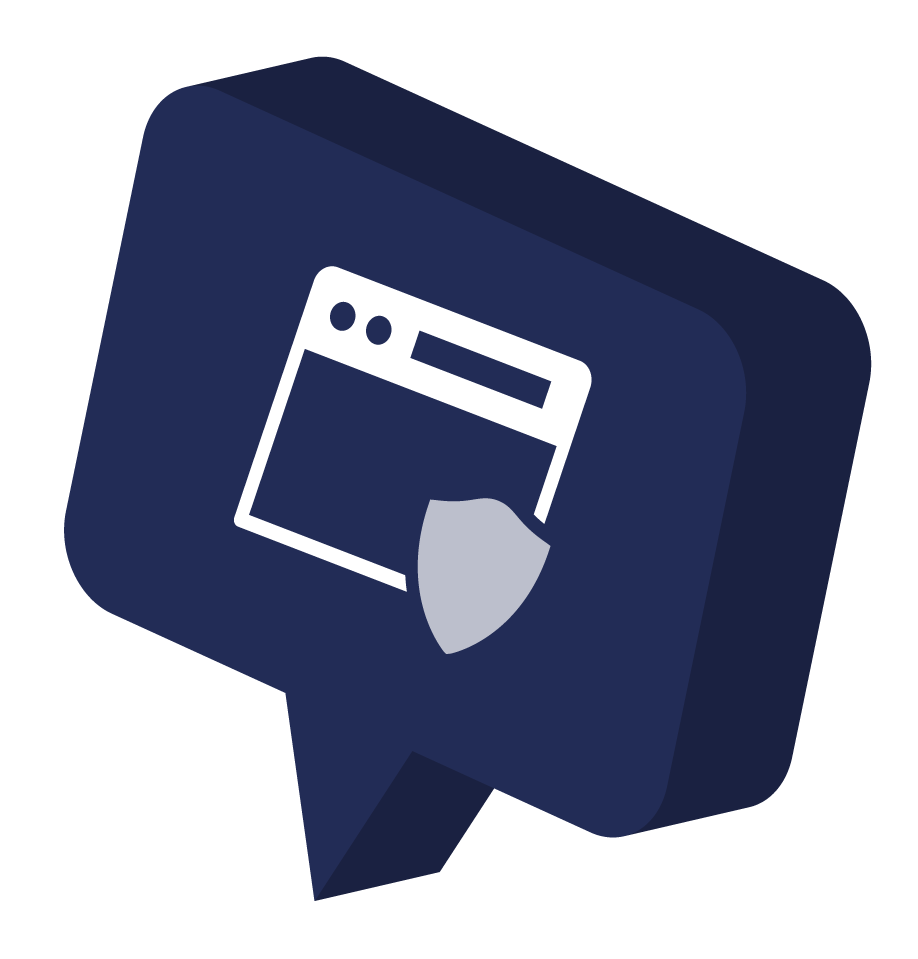 AI Safeguarding Prompts (Coming Soon)
Your App is intelligent by design. Our artificial intelligence, 'Arti', intuitively reacts if users repeatedly visit content, providing them with age-appropriate safety messages and guidance on where to seek support.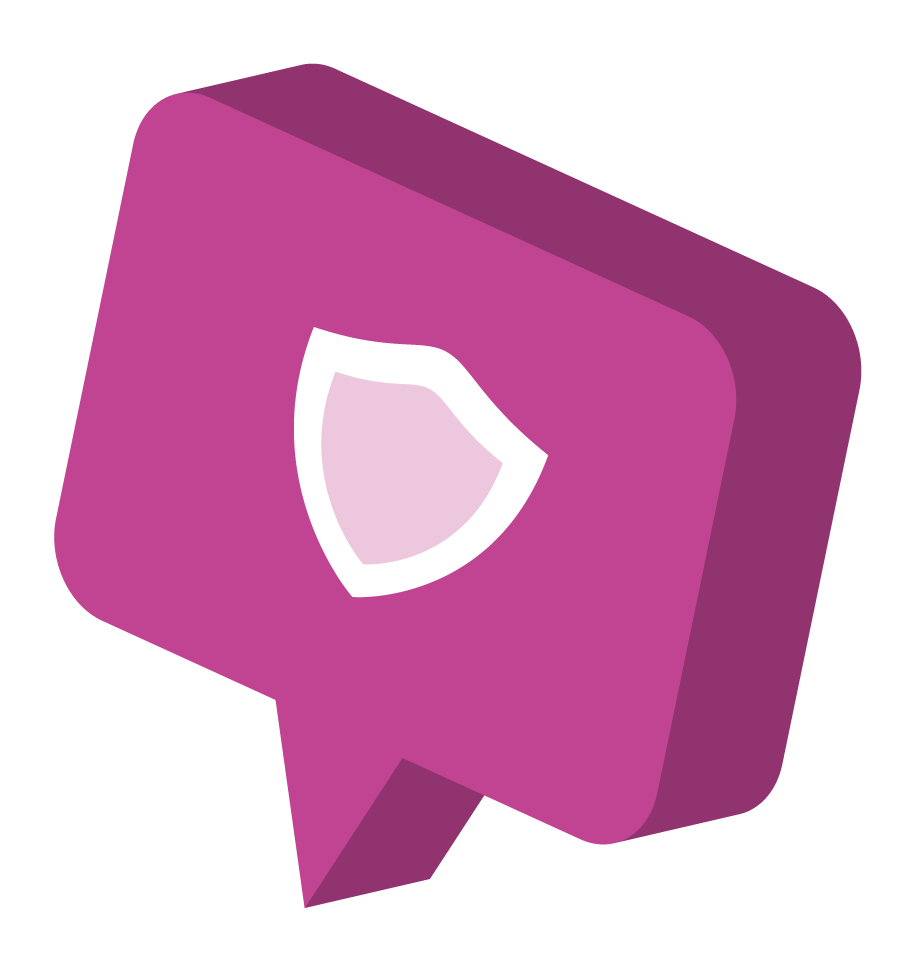 Online Safety Centre
All users have access to the Online Safety Centre which explains how to set parental controls, privacy and safety settings. Learn how to block, mute and report on popular online platforms.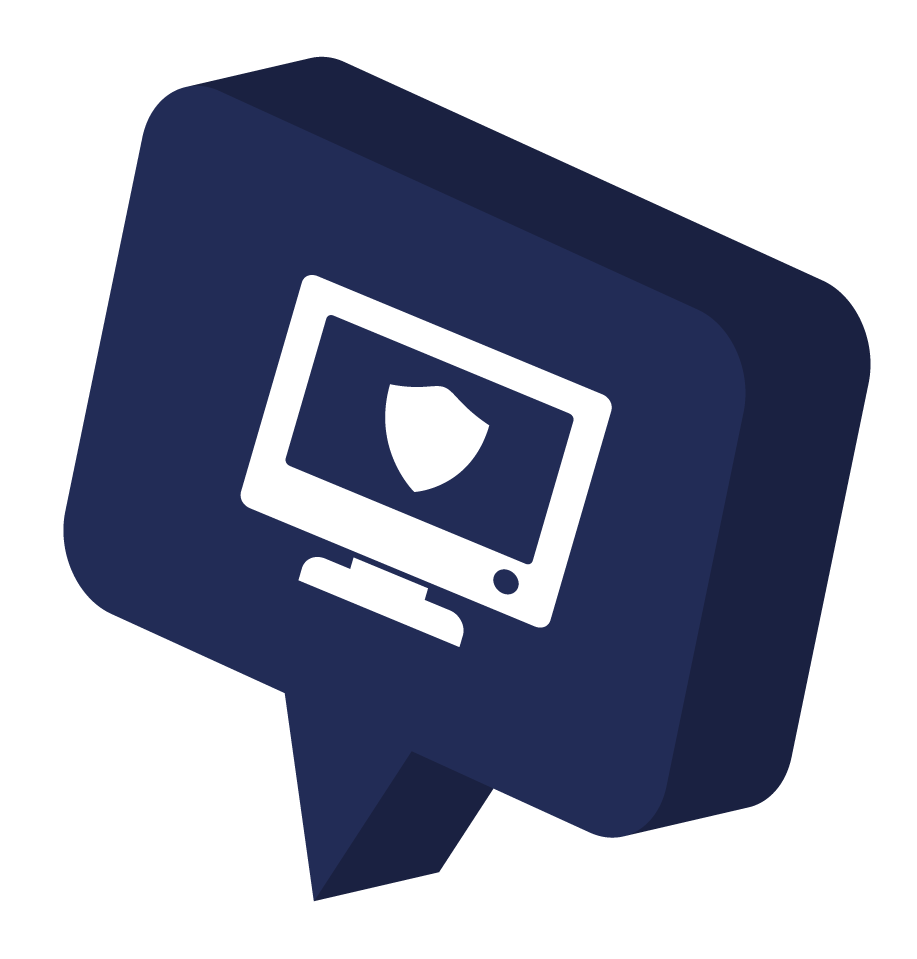 Age-Appropriate User Roles
All content within your App is curated with age-appropriate content for each user role, These include Safeguarding Lead, School Staff, Parents & Carer and Pupils (KS2, KS 3, KS4 and Sixth Form).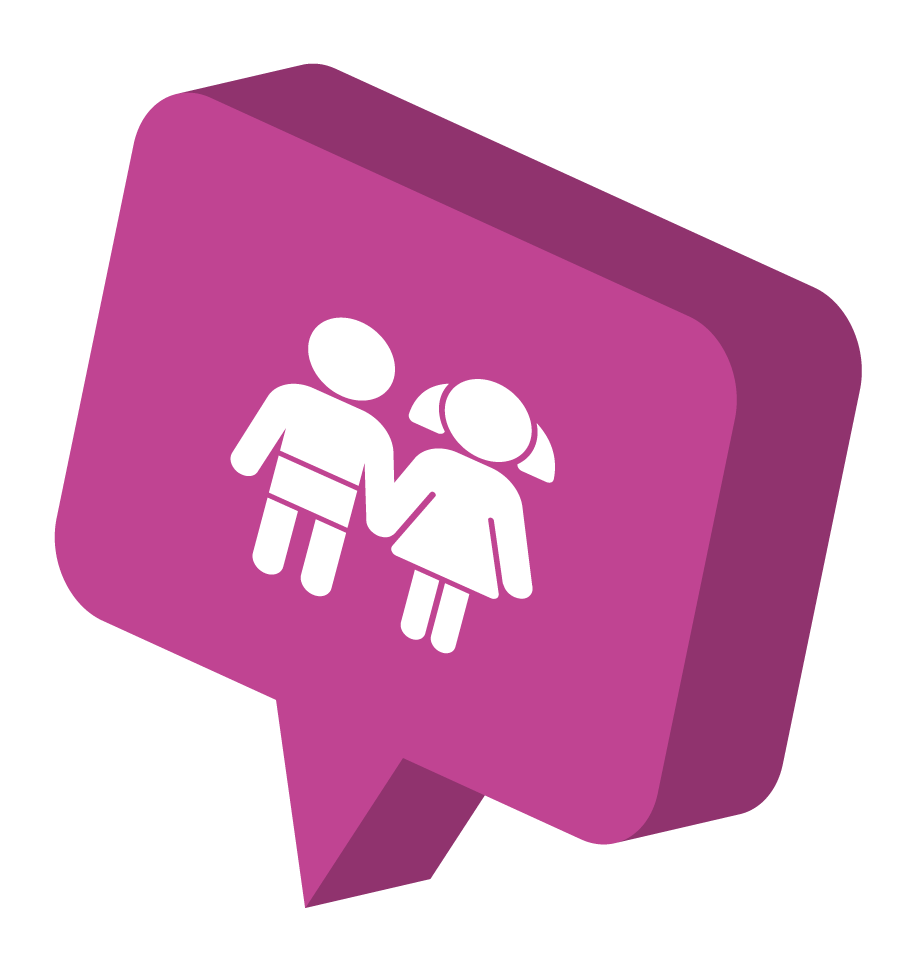 The app is tailored to meet the individual needs of every type of user so whether you're a school staff member, a parent or carer, or a pupil you'll find information that's relevant to your role.