Your Safer Schools NI App!
As a parent and carer, your Safer Schools NI App will help you to navigate the digital world that your children and young people live in every day. It will help by giving you the tools to protect the children and young people in your care online.
Does your child or young person use TikTok, Snapchat, Among Us or Roblox? Do you know how to set privacy settings to keep them safe, or how to block, report and mute other users? With your Safer Schools App, you can get to grips with all of this and more.
Your App will benefit you because…
It gives you prompts, updates and warnings about online trends and threats, helping you to stay in the loop with the digital world.

Find out about fake news, influencers, harmful content and more.

Get to grips with social media and all the various gaming platforms. Learn the latest buzzwords, the risks they might pose and how to set the best privacy settings for your child or young person.
You can take an interactive Quick Quiz to track your learning and test your knowledge!

Find advice on issues such as bullying, image sharing, mental health, consent and healthy relationships. Learn how to talk to your child or young person about these issues and find out how you can support them should they face these challenges.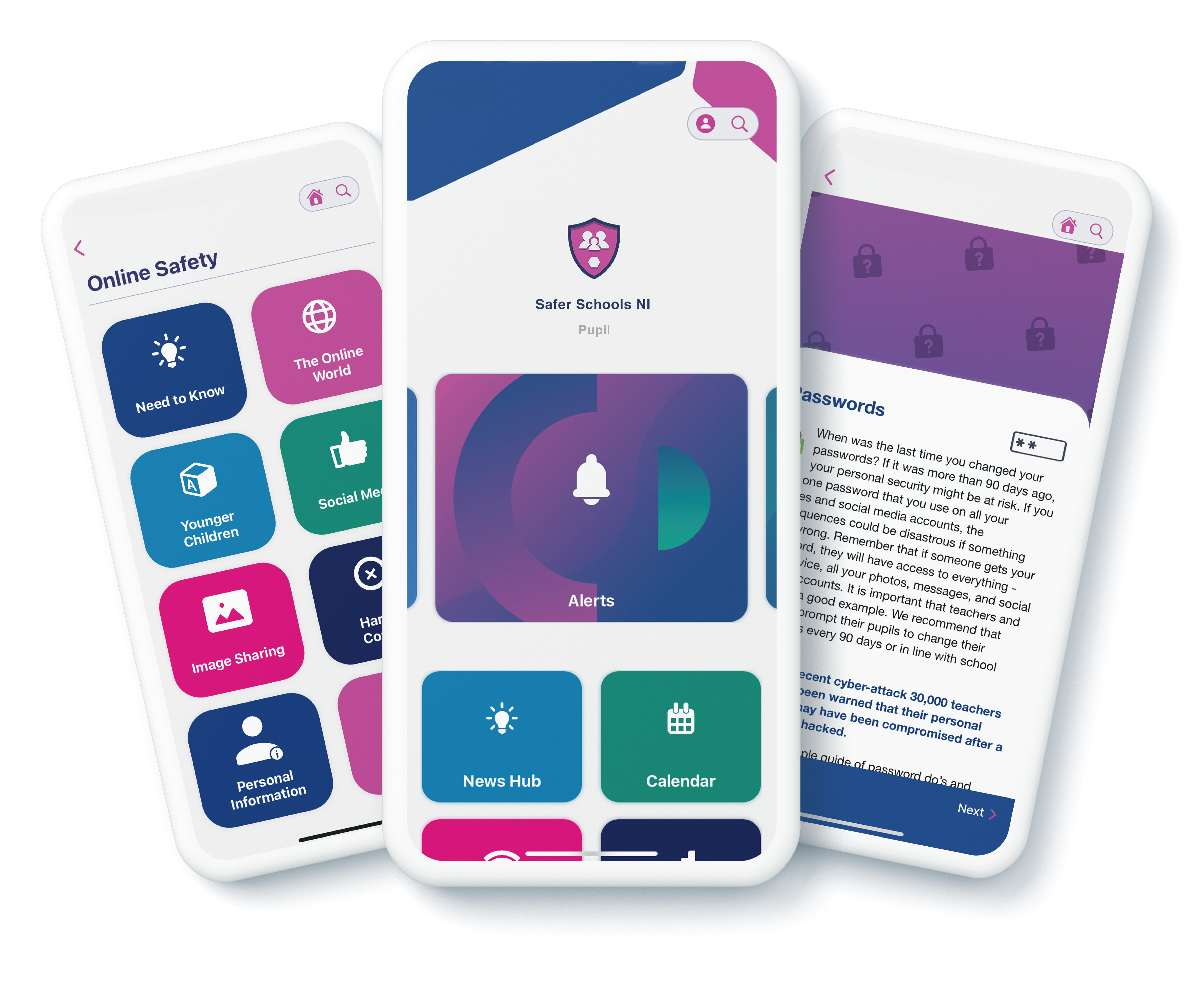 If your school has not registered yet but you would like access, use the Download and Login instructions below for the 'Department of Education' account, alongside the appropriate code for your role in the school community. When you are selecting your school/organisation, enter 'Department of Education'.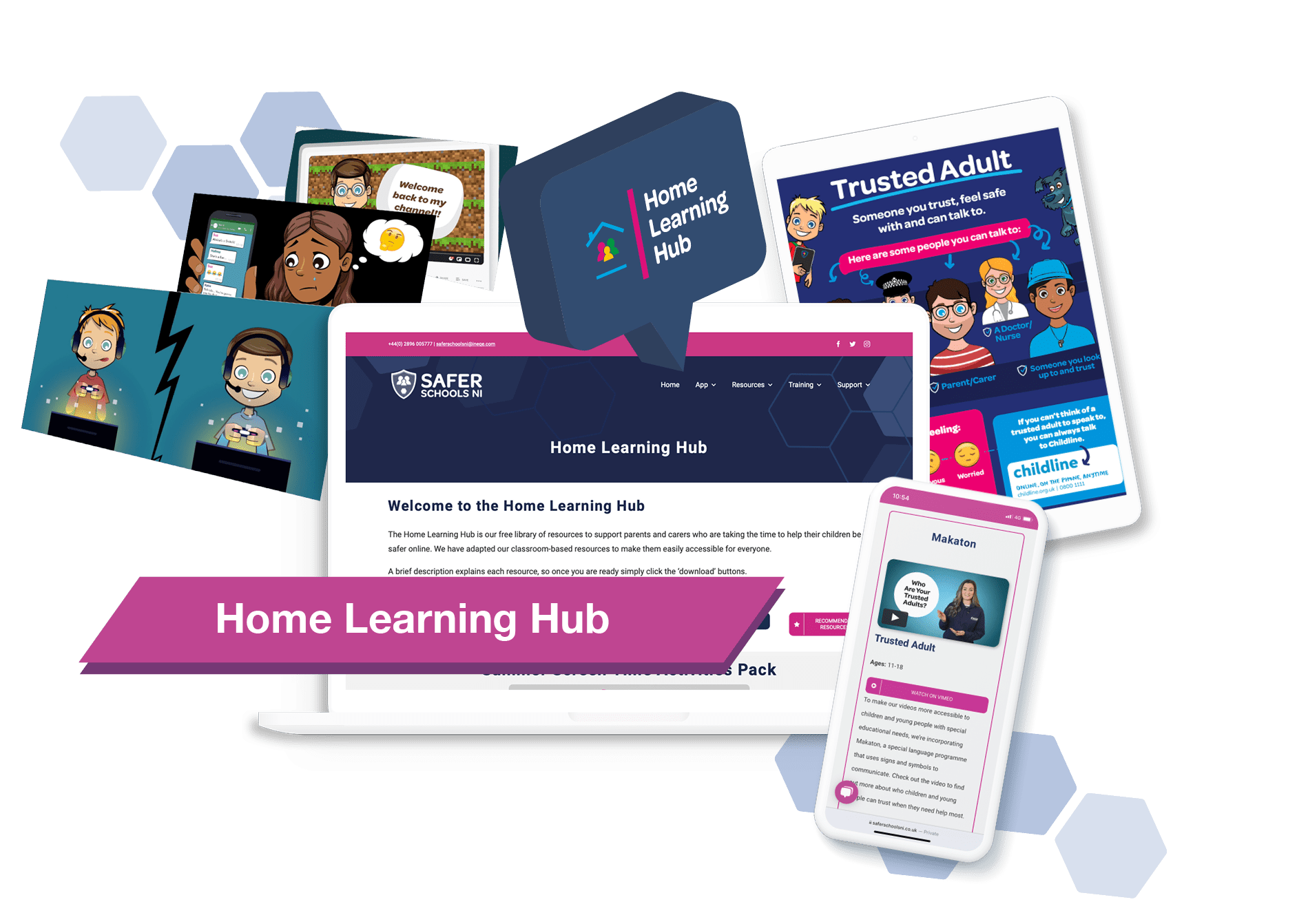 Home Learning Hub
Our Home Learning Hub is a free library of resources to support Parents and Carers who are taking the time to help their children and young people be safer online. The downloadable resources are designed to educate and facilitate conversations on topics such as online bullying, trusted adults, influencers and passwords. You will also find activity packs, like our Family Screen Time Pack that is full of fun family activities!
Online Safety Centre
Visit Our Online Safety Centre for guidance on…
How to use safety, privacy & parental settings across a range of different networks and platforms including TikTok, Roblox, Netflix and more!

Blocking, reporting and muting users on social media apps and games used by your children and young people.

Giving your child their first phone.