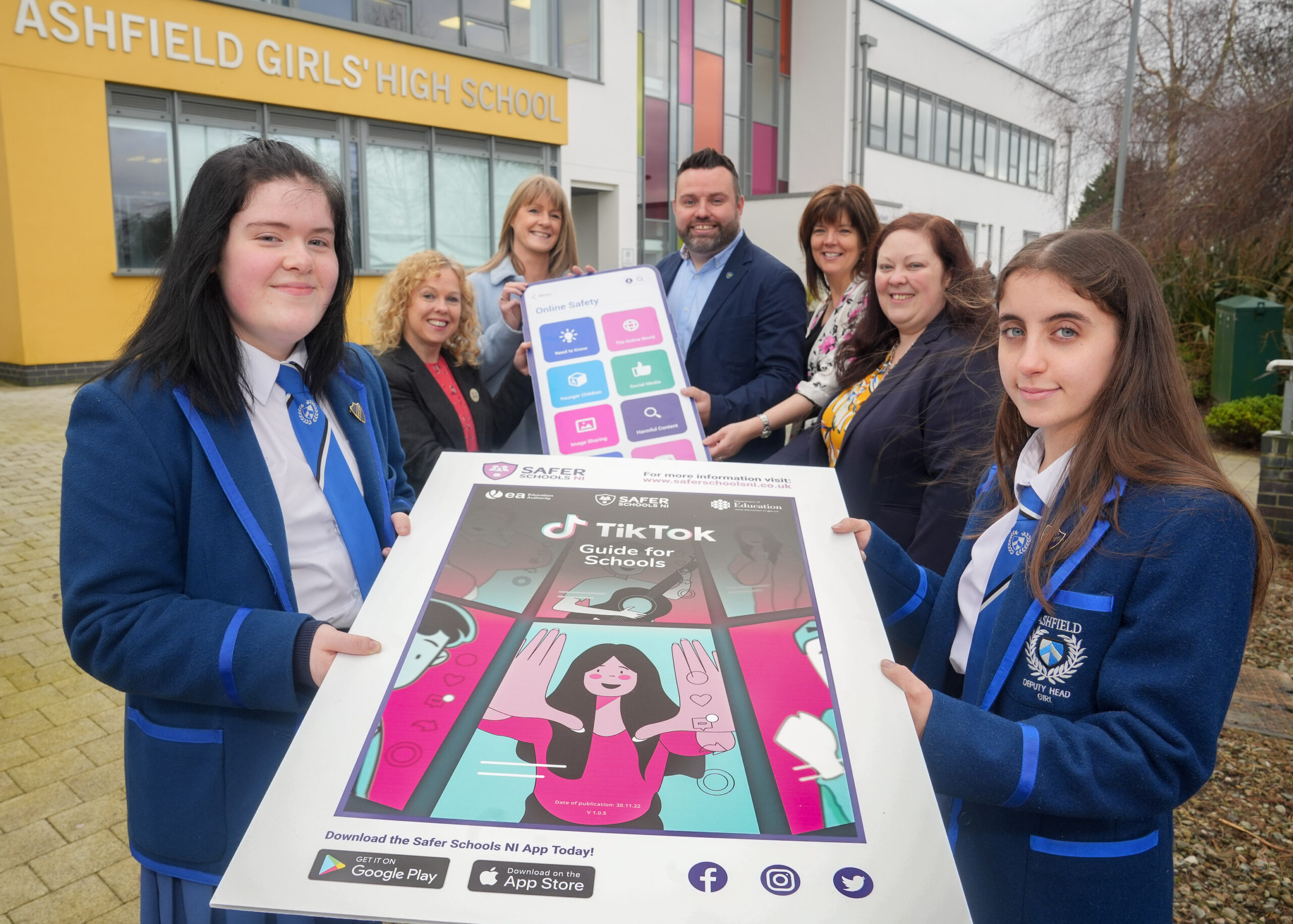 About the App
Safer Schools NI is a partnership between the Department of Education and INEQE Safeguarding Group.
The digital world is 24/7; it's outside and inside of the school gates, so you need a service that does the same. Safer Schools NI is a digital library of age-appropriate safeguarding resources that you can check out anytime and from your phone to your computer to your classroom.
The Safer Schools NI App contains contextual safeguarding information, advice and guidance, researched and written by online safeguarding experts. It's interactive, with engaging content which is easy-to-access, simple to understand and intuitive to use. We provide contemporary, credible and relevant content and resources for your entire school community. The Safer Schools NI App is updated with the latest news and alerts as-and-when they happen so you'll also be in the know, in the here and now.
This App is designed to be a one-stop-shop for accessing essential safeguarding information, advice, and guidance. It's a reference point you can turn to any time, right there on your phone!
About INEQE Safeguarding Group
INEQE Safeguarding Group is the largest independent company of its kind in the UK and Ireland. Led by Jim Gamble QPM, the founding CEO of the UK Child Exploitation and Online Protection Centre, our management and staff have an unrivalled reputation for delivering comprehensive safeguarding reviews, training and cutting-edge products and services. We believe in the power of education. That's why we're committed to creating safer, easy to access digital environments where everyone can learn and thrive.
Our expert teams of teachers, criminal justice, legal, health and social care practitioners have over 250 years combined safeguarding experience, ranging from frontline practice to senior and strategic leadership roles.
When it comes to safeguarding children, we know that standing still is falling behind. That's why we invest in staying up to date for you. Our specialist teams monitor safeguarding news and alerts in real time. They gather feedback from our Safer Schools NI partners on the issues they face and capture the lessons emerging from local, national and international reviews of safeguarding practice.
Safer Schools NI in the News