Your Safer Schools NI App!
As professionals within education, you will recognise that safeguarding the children and young people in your care is paramount. The Safer Schools NI App will provide you with information, guidance, and support to help you educate and protect those in your care.
The App keeps you up to date with the current trends, threats and risks to children and young people, all sent straight to your device.
When you need information about online safety, whether that be the latest gaming buzzwords doing the rounds in the playground, or keeping up to speed with the most recent risks on platforms like TikTok, Roblox, Snapchat and more, your Safer Schools App can help!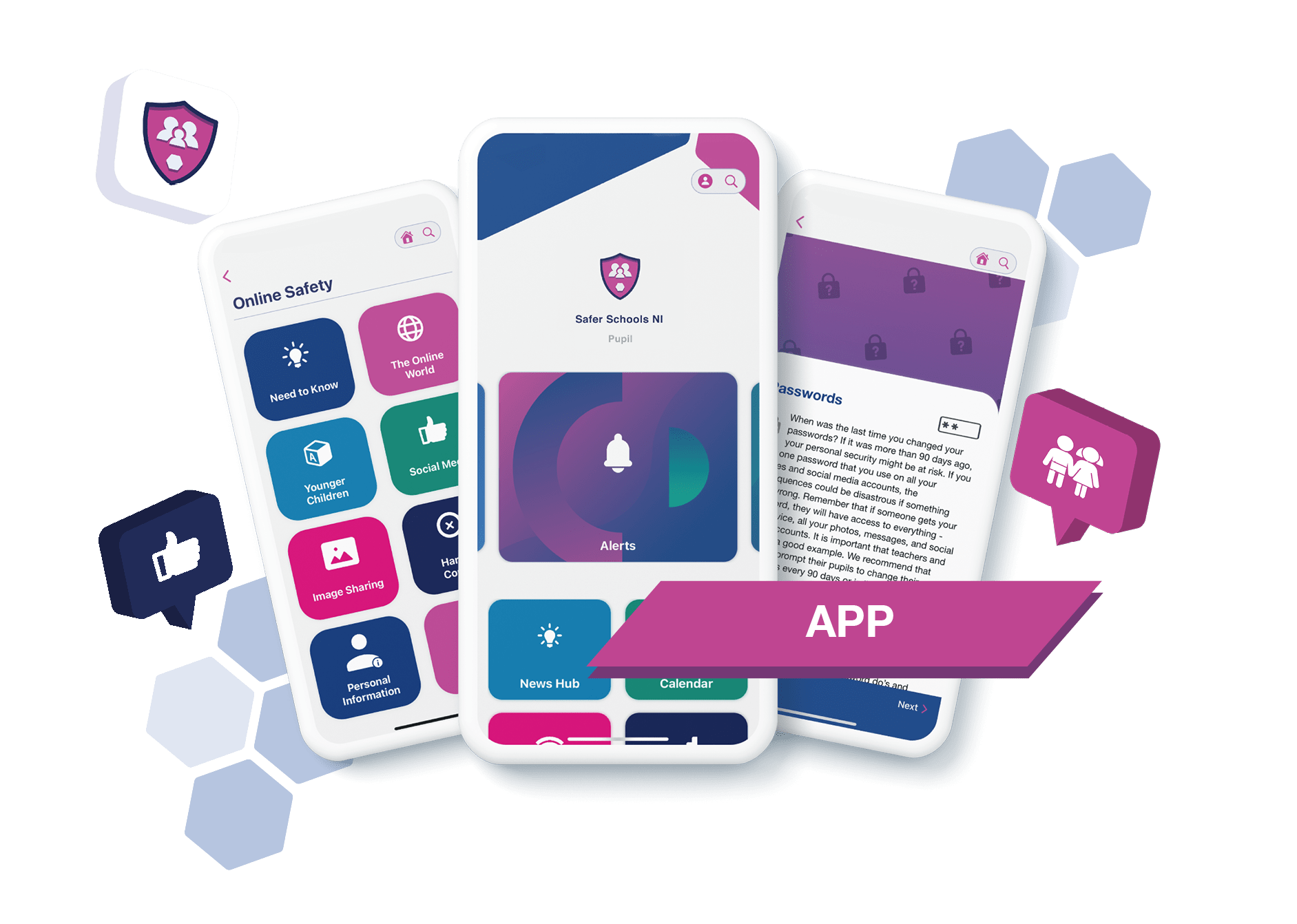 You can access contemporary and relevant safeguarding content that you can trust. Signposting to further help and support for issues such as image sharing, harmful content, managing mental health and more. Your App offers you support when engaging children and young people in conversations on these critical issues.
If your school has not registered yet but you would like access, use the Download and Login instructions below for the 'Department of Education' account, alongside the appropriate code for your role in the school community. When you are selecting your school/organisation, enter 'Department of Education'.
Resources
Do you want more online safety classroom resources? Look no further than our Teach Hub! This is a free library of resources created for teachers by teachers, specifically designed for teaching in your classroom. You will find age-appropriate lessons on topics such as Image Sharing, Bullying, Influencers, Trusted Adults and more. Each lesson contains a PowerPoint with animations, crib notes, interactive activities and worksheets.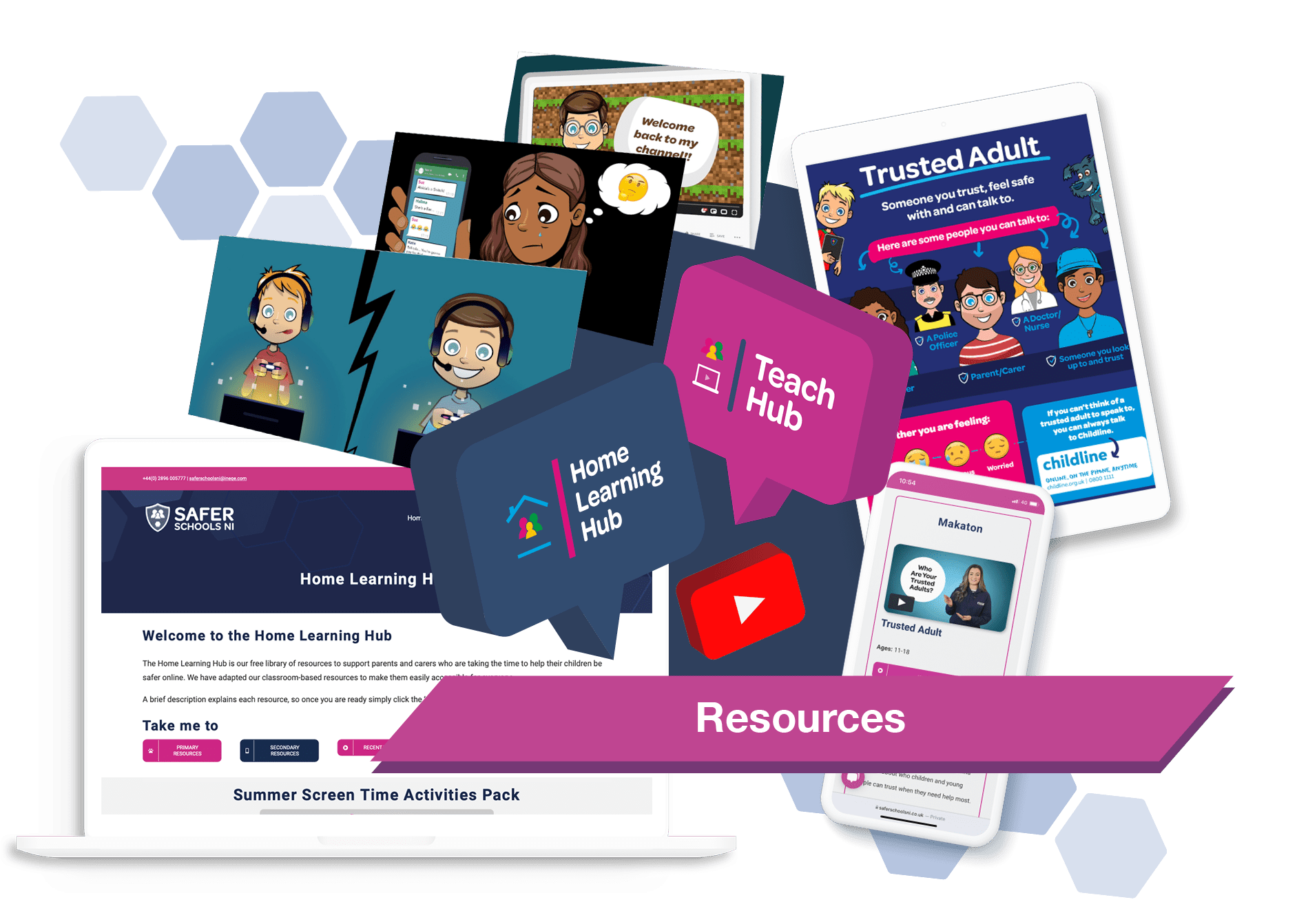 Training
In your Safer Schools NI App, you will have the opportunity to complete Professional Development and CPD Certified Courses. You'll get access to courses such as Safeguarding Level One, Youth Produced Imagery and Mental Health Awareness. These courses (and more!) are also available for you to access and complete on your desktop using our brand-new Safer Schools iAcademy.