Last Updated on 19th November 2021
At this point, you have probably heard about the subscription app OnlyFans. You may have seen headlines about it on the news, laughed at it in a viral meme, or even listened to Beyonce mention it in her remix of Megan Thee Stallion's explicit song "Savage". Its name is often thrown around in popular culture – but what is OnlyFans? And how you can protect the children and young people in your care from accessing or engaging in the age-inappropriate content it has become associated with?
What is OnlyFans?
OnlyFans is an 18+ online platform that centres around users (fans) paying for content (photos, videos, livestreams) made by "creators" – usually influencers, fitness trainers, models, and other public figures. It describes itself as "social media that pays." OnlyFans has been active since 2016 and currently has around 1.5 million creators and approximately 150 million registered users.

LATEST UPDATE: In response to an investigation by its investors and the BBC, OnlyFans announced on August 19th 2021 that it will "ban sexually explicit content on the site from October." However, it has also claimed it will continue to allow its creators to post nude videos and content as long as it is still in line with its Terms of Service, which will be updated prior to October 2021.
According to reports, OnlyFans has been struggling to find outside investors willing to support potentially sexually explicit content, and has reportedly been forced into this decision at the request of its banking and payout partners.
In light of existing safeguarding concerns about OnlyFans, this latest announcement has raised further questions about the platform's motivations and future plans:
Will these changes push children and young people using OnlyFans onto other platforms?

Will there be a suitable and enforceable definition of what constitutes 'sexually explicit' content?

Moving forward, will the platform have a 'zero tolerance' approach to illegal content or will they continue to operate on a 'strike' basis, offering warnings to creators?

How will these new standards be enforced, and will there be human moderators, or will the platform rely on automated moderation?

How will the platform prioritise safeguarding children and young people above profit margins?
Whether or not these proposed changes will ultimately help make children and young people safer online remains to be seen. Our online safety experts will continue to monitor these changes and provide updates when they are available.
What About Age Verification?  
OnlyFans has an age rating of 18+. To obtain a creator account on OnlyFans, users must upload a selfie alongside a piece of photographic ID to provide their identity. However, this can be bypassed by using another person's ID.
One 16-year-old user claimed to use the ID of an older friend who looked nothing like her. She managed to use her OnlyFans account for seven months by creating various profiles.
While OnlyFans make some attempt to verify the age of the account holder, they do not check the ages of all people seen in videos, even those included in sexualised videos. The absence of such checks creates an environment where potential CSAM (Child Sexual Abuse Material) can be hosted. In one shocking case, a couple in the USA faced human trafficking charges after posting and selling an indecent image of a 16-year-old child on their OnlyFans account. It was reported the couple made nearly $6K from the platform. Some creators are even editing their own images to make themselves look like a minor in an attempt to gain more followers.
How does it work? 
All creator content on OnlyFans is uploaded behind a paywall, which is controlled by the app developers. This ensures:
Subscribers pay a monthly membership fee, ranging from £3.90 to £39

Users can tip creators and pay for extra content and private messages

Reported average earnings of creators are around £130 per month, with creators often running discounts and promos on their account to encourage user subscriptions 

OnlyFans take 20% of a creator's income
There is a wide variety of content available to membership users on OnlyFans. From cooking classes with celebrity chefs to sewing lessons with fantasy costumers – users can find anything and everything they are looking for on this platform. The company uses social media to present itself as a haven for creatives. A place where these content creators can be celebrated while generating an income.
In the wider media, however, OnlyFans has become known for selling nude images and, in some cases, "amateur (user-generated) pornography)" to make easy money. There are several stories of sex workers who claim to be making tens of thousands of pounds per month as content creators. OnlyFans claims it is not responsible for the content found on its platform. Any moderation relies on users first reporting it.
What are the risks?
OnlyFans has seen a boost in popularity since the start of the COVID-19 pandemic and has become a popular subject of music and memes, normalising sex work for young adults. Even with its repeated banning of "public sex videos" the app's privacy restrictions have made it a hotspot for sex workers to use as a marketing platform.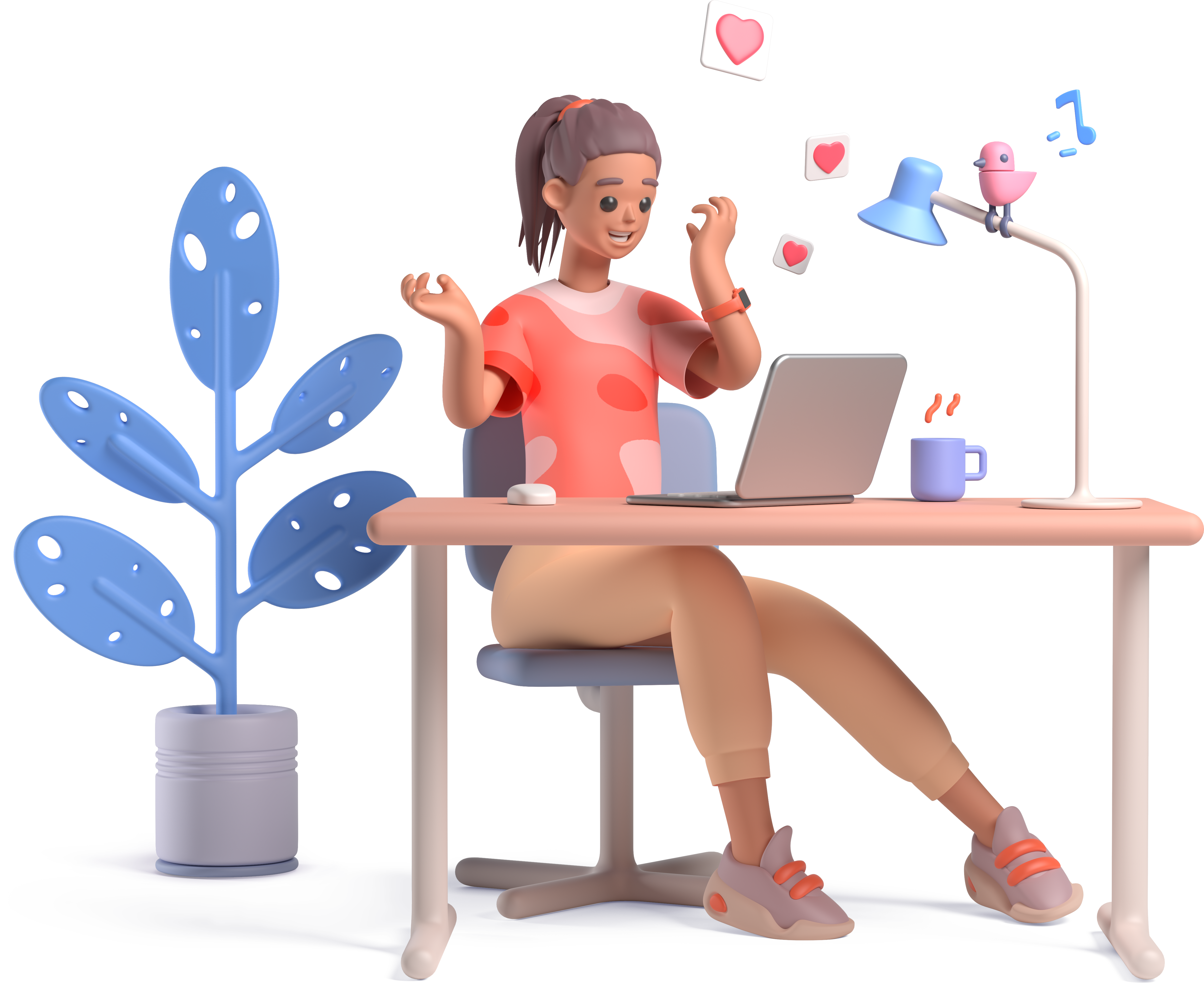 This normalisation is a danger to vulnerable young people and adults who would otherwise be unlikely to engage in this behaviour. They may see OnlyFans or other subscription type apps as a safe way to make fast cash. Popular platform TikTok, widely used by underage children and young people, does not explicitly allow promotion of OnlyFans accounts. It has recently seen a surge of creators attempting to bypass algorithms in order to do just that. A small contingent of these creators (called "sugar babies") can be found boasting about their earnings on OnlyFans. They encourage viewers to "stick with them" to learn how to earn a similar amount. They then use a referral program through OnlyFans to grow their income. Some classify this behaviour as a form of "grooming" underage girls, who rely on tips and tricks to get around OnlyFans' age restrictions and are more willing to listen to creators who have found success and fame on the platform.
All of this remains surface level compared to the darker side of OnlyFans. There is an increasing risk of young people becoming subscribers to access explicit material. In a report published by the BBC, they found subscription accounts made by children as young as 10.
For creators, a vulnerable young person or adult could easily be groomed into creating an account as a way to improve their income. Warnings about possible coercion (a subscriber saving images/videos that may be "private" and using them to elicit "free content" or to bribe or extort a creator) have started becoming more common. Many former OnlyFans performers have reported incidents of stalking, harassment, and blackmail by their subscribers. One UK based performer said an obsessed fan tracked her down and posted her personal information alongside an explicit image of her on a porn site after she refused to meet him in real life.
Such stories are not rare. The privatised format of OnlyFans can facilitate a person who has a sexual deviant interest in children and young people. It allows them to interact and "support" a creator who they have fantasies about, creating an environment that most sexualised content does not have. This 'predator fan' can then entice creators by offering more money. Once the predator has captured an intimate image, they may threaten to share it with the victim's family or friends unless they do what they are told. The platform has also come under fire for hosting child sexual abuse material (CSAM), which one official claimed to find daily instances of despite OnlyFans' policies.
Other risks may include excessive screen use, obsession, or anxiety over building their following. A veteran of OnlyFans was quick to point out that "if no one is paying attention or knows what you're doing, how are you going to sell [your] service?" Another claimed it took her "about a year" to make real money. Young people may spend longer on their devices and take more risks in an attempt to generate an online following.
Case Study – Leah
Leah*, a 17-year-old from England, began selling photos of her feet over Snapchat. When she heard about OnlyFans, she used a fake driver's license to create an account on their website. She only intended to continue taking photos of her feet. This escalated to more explicit content once her "fans" began to pressure her and offer her larger sums.
It wasn't until Leah's bank account was frozen for receiving a payment of over £5000 that her mother, Caitlyn, realised something else was going on. Leah then admitted her involvement with OnlyFans. She said she used most of her income to buy designer clothes and presents for her boyfriend, who had broken up with her anyway. Then she felt she could not stop. Her subscribers continued to barrage her with requests to meet up in person or to take photos of specific angles of her body.
Despite Leah's account being reported multiple times, OnlyFans moderators checked her initial ID and decided it was legitimate. They did not deactivate the account until contacted by the BBC – four months after Leah stopped posting.
Now, there are explicit pictures and videos of Leah all over the internet. She feels her life has been derailed by this. She feels anxious about leaving the house because she is afraid of being recognised. "She does not want to be seen."
Case Study – Sasha
At the age of 15, Sasha* began to send explicit images of herself to boys over social media apps like Snapchat. One of these images was saved and then leaked to Sasha's family and friends. Her family didn't support her and responded by kicking her out.
Now 20, Sasha uses OnlyFans to earn a living, though she feels constantly pushed to add more and more content to secure a steady income. It is taxing for her, especially as she suffers with her mental health. She says her followers ask her for all kinds of extreme content, including filming toilet-based videos. "It's a rabbit hole. You can go further and further. Something that could've started as innocent fun can turn sour more quickly."
She has been shocked by the number of underage girls who have reached out to her for advice on how to post explicit images and videos on OnlyFans. She tells them that they don't see the whole picture, as they often only see her posing in "cute" photos that make her life seem fun and idyllic.
They don't see the harsh reality, the fact that Sasha feels trapped in a cycle of performing for money and that she is exposed to serious risks linked to the coercive behaviour of some of her 'fans'.
*This case study was adapted from various sources whose material was adapted from the BBC documentary #Nudes4Sale
Top Tips for talking to the children in your care
Talk about a real negative OnlyFans experience, such as the ones mentioned above, and use it as a discussion topic. Ask if they have heard of the app, or any similar platforms, and if they know anyone who has been involved in a negative experience with it. You could also ask them how would they advise a friend who had become involved in a negative experience

Use this conversation as a case study to highlight the risks of engaging in any type of online sexual activity, both as a viewer and as an active participant

Remind them that they can speak to you without judgement, and if they ever felt they couldn't, you'd be happy for them to speak to another trusted adult. Make sure you give them options of who that trusted adult may be 

If they have become involved in something inappropriate, actively listen to them and remain calm and supportive during any discussions

If the issue is about making money, discuss safe and age-appropriate options

Point out that social media influencers who claim to make their money in "easy ways" are not the rule, but rather the exception. If something seems too good to be true – it probably is
If you suspect a child or young person may be in danger of exploitation or blackmail because of an online image/video, it is crucial to know how to best help them. Below, you'll find some helpful safeguarding resources to give you a better understanding of next steps:
Join our Safeguarding Hub Newsletter Network
Members of our network receive weekly updates on the trends, risks and threats to children and young people online. 
Sign Up
Who are your Trusted Adults?
The Trusted Adult video explains who young people might speak to and includes examples of trusted adults, charities and organisations.
Pause, Think and Plan
Use our video for guidance and advice around constructing conversations about the online world with the children in your care.