Last Updated on 10th January 2023
Over the last two years, there has been a surge in UK households using virtual reality. While it may seem like science fiction, virtual reality (VR) is becoming more popular every day, especially with children and young people.
Quick Stats
Research predicts the next generation will spend approximately 10 years in VR over their lifetime.

Over a fifth of adults would buy their child a VR headset if money was no object.

Two thirds of the UK public lack confidence that child safety is a priority in the Metaverse.
We know new technology can be overwhelming for some – especially if you're the type of tech user who is still getting used to your latest phone update! But whether you're a total 'techie' or take your time adjusting, our online safety experts have created this overview to help you understand what VR is, how it can be used, and the risks that might be associated with it.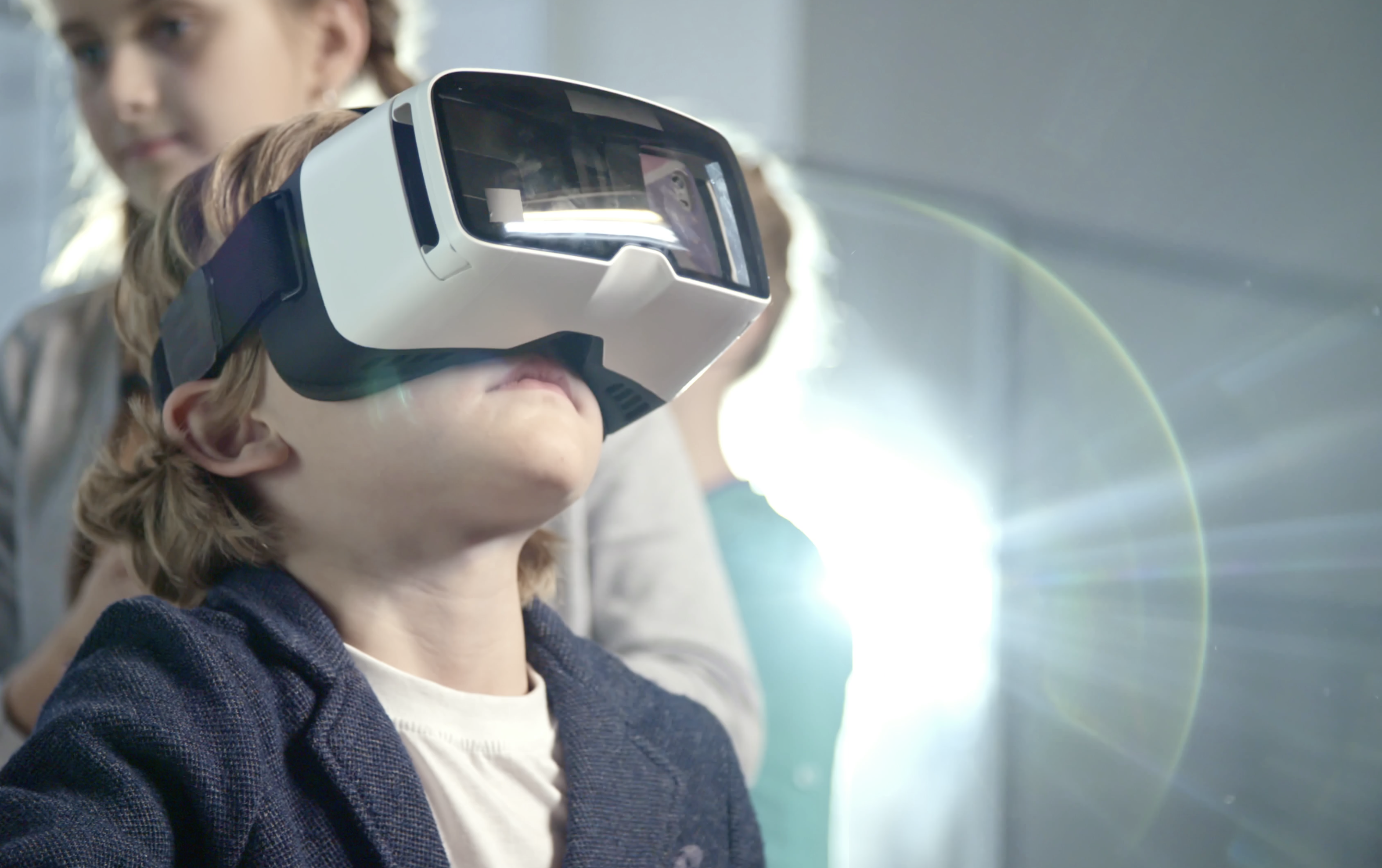 What is VR?
Virtual reality is a digitally created experience that completely immerses the user in a simulated world. For example, you could be climbing Mount Everest or duelling Darth Vader, all from your front room. VR is typically facilitated by handheld controllers and a headset worn directly over the eyes. In larger group settings, VR may involve gigantic screens and loudspeakers to immerse and engage the audience.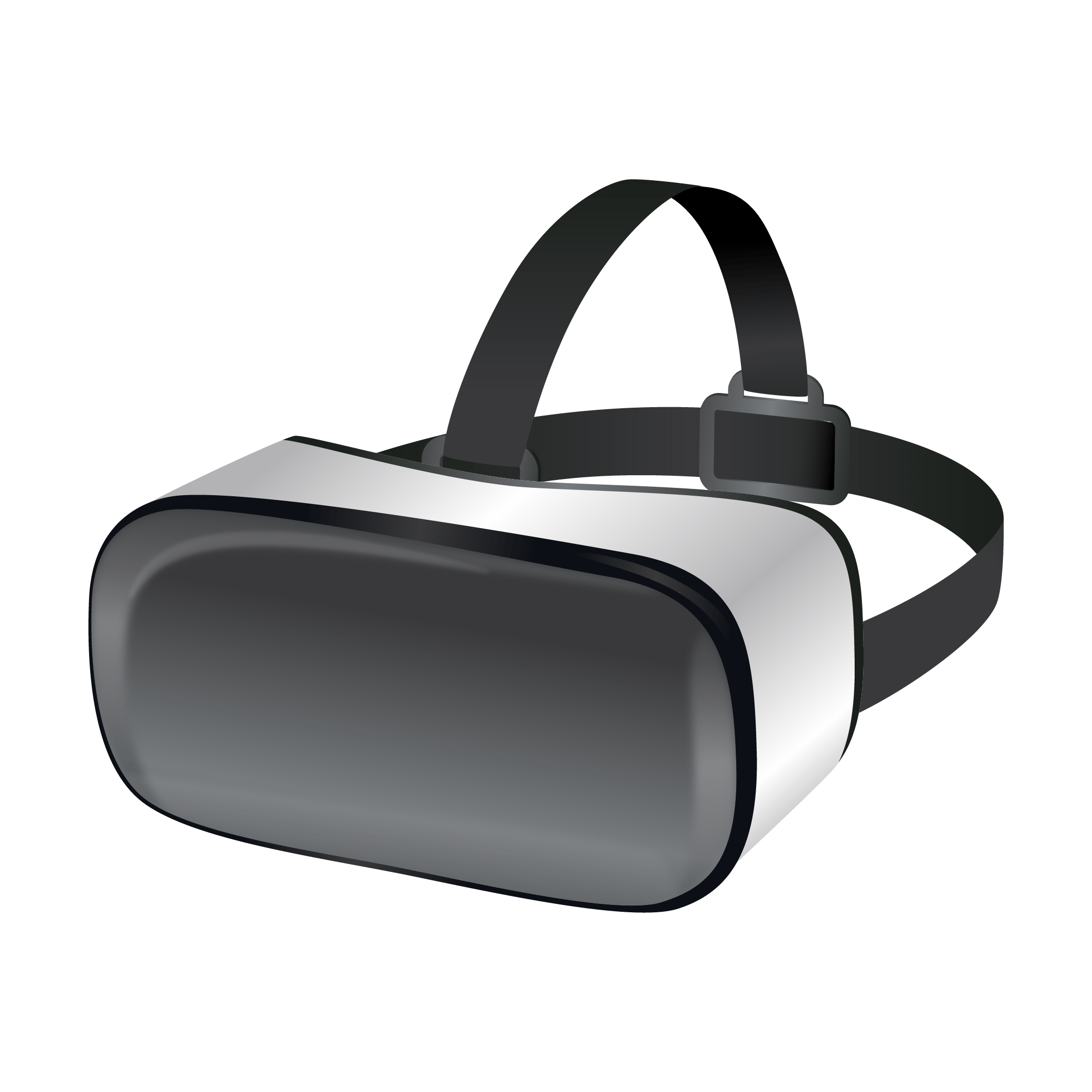 VR technology has seen a rise in commercial popularity over the pandemic, with advancements in: 
entertainment – gaming, films, television, and even concerts now provide immersive and interactive experiences for consumers to enjoy.

businesses – virtual tours of museums, galleries, or even factories have opened a new avenue of access for consumers all around the world.

education – new programs have been developed to help train medical professionals, military personnel, and police forces in specific scenarios that may be difficult or dangerous to emulate in real life.

medical – new research has begun on the effect of using VR technology in rehabilitation for Alzheimer's, Parkinson's, and recovery from surgeries or accidents. A new study  found that VR games coupled with eye tracking and machine learning can lead to early detection of conditions such as autism and ADHD.
How does VR work?
VR creates a completely digital world, based on real or fictional places, that users can interact with. This can be in a large group (such as a popular art exhibit that allows you to walk through Van Gogh's paintings) or an individual experience.
The most popular way to experience VR is with individual headsets, which can be bought commercially. The head-mounted device sets a small screen directly in front of the user's eyes and allows them to experience the world through a 'first person' viewpoint. Normally, this is linked to handheld controllers that allow the user to physically engage with the virtual world. Headsets and other VR accessories come in a wide range of styles and prices.
What does it allow young people to do?
When it comes to new and innovative technology, children and young people are a key marketing factor for most companies who want to create a lasting product. VR products have done this by focusing on two things: gaming and socialising. 
Gaming
This is the most popular way that VR is used by children and young people today. Ofcom's Media Use and Attitudes report found that one in 20 children use a VR headset to play games. VR allows the player to experience the game as if they are living it. The level of immersive gaming found in VR provides an escape into another world that is free of restrictions. It allows young people to have a full body experience. This makes VR more enticing than a standard video game – and gaming platforms have picked up on this attraction. Platforms like Roblox have begun to add built-in support for VR games, while gaming companies like PlayStation have released VR equipment and games alongside any new console updates.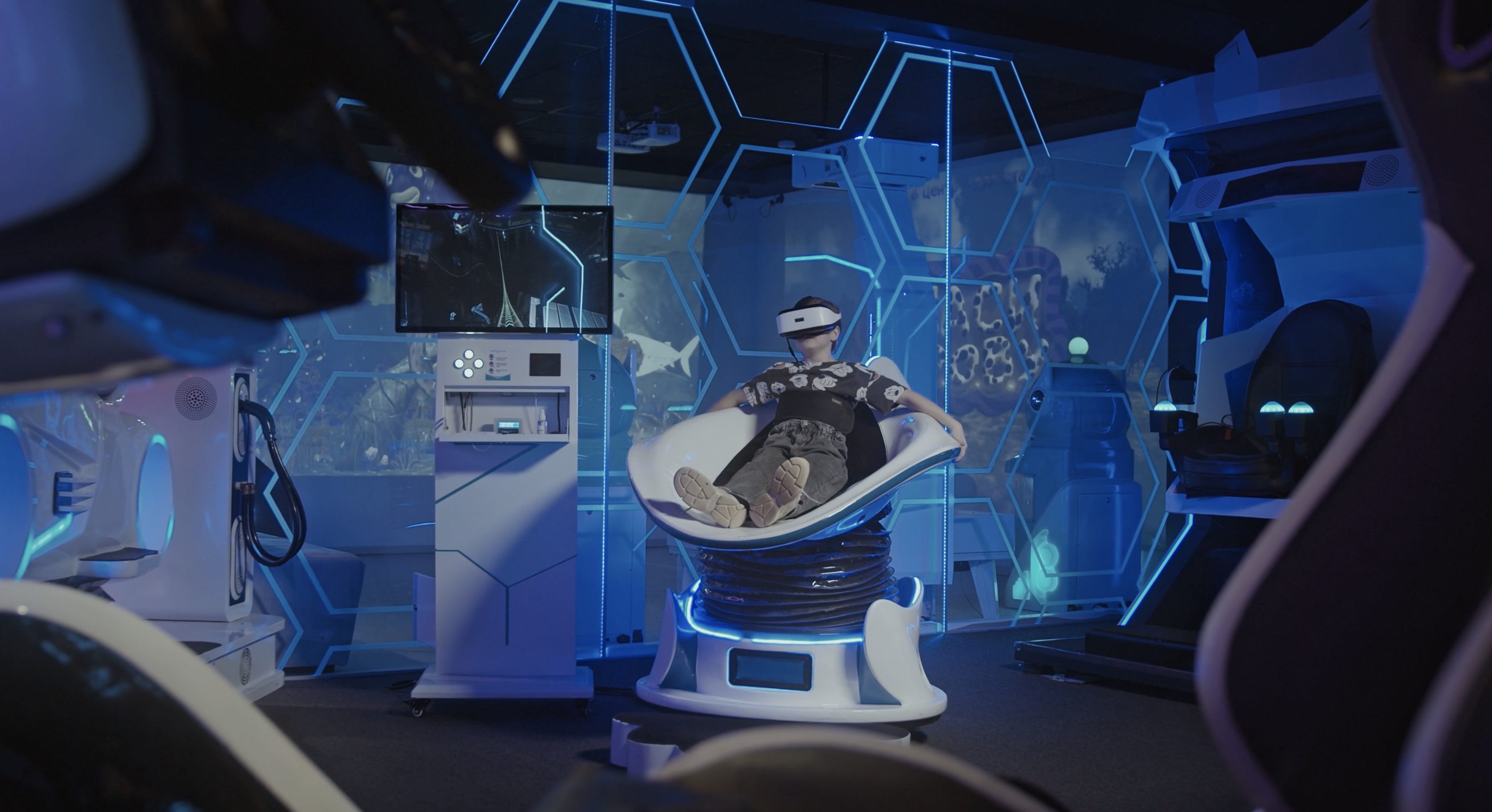 Socialising
Digital socialising is a normal part of social life for many children and young people. VR socialising takes this one step further by allowing you to interact with another person in a virtual space. This allows a young person to connect with their friends and experience things together virtually, without the stress and anxiety that can accompany in-person gatherings. It also lets them do things they would otherwise not get to do in real life. Platforms like VRChat allow users to visit worlds, play games, and complete activities with their friends. These platforms have also started to host special events like music concerts (such as Fortnite hosting an Ariana Grande concert in 2021 and Lady Gaga being rumoured to soon host a virtual concert on the platform).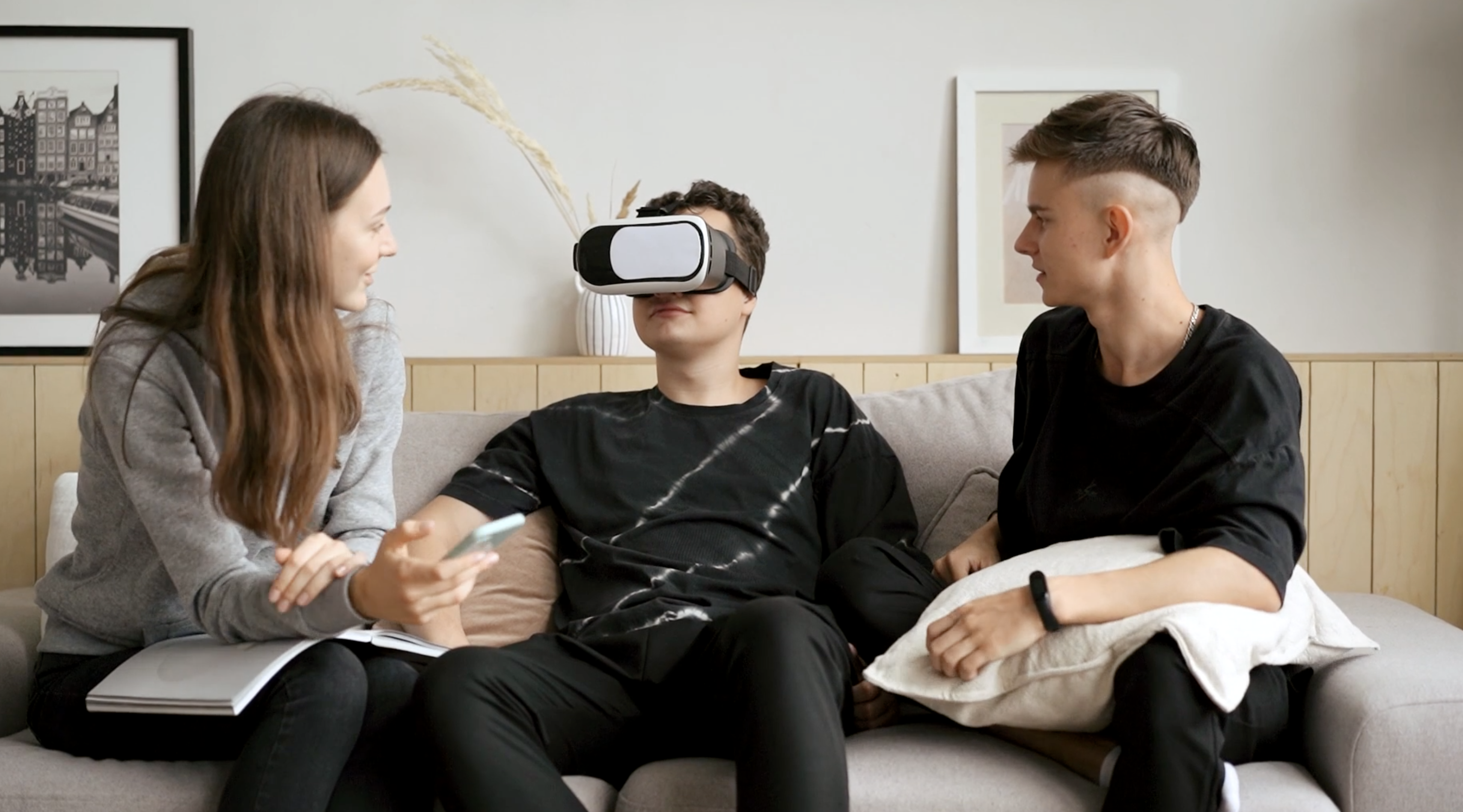 Areas of Concern
Age verification. There is no efficient age verification on VR headsets or games, outside of an underage person not being able to purchase them without parental consent. This means that a young person could be more at risk of exposure to inappropriate content.

Lack of parental controls. Our online safety experts could not find parental controls available on any individual VR headsets. Most companies say they are recommended for children aged 13 years and up. Some headsets that are linked to exterior consoles can implement them this way, but there is no guarantee of efficient content blocks or privacy settings.

Avatars. Most social VR platforms (and games like Fortnite and Minecraft) require users to create an avatar (a customisable interactive character that represents a user in the virtual world). It is not likely to be an accurate representation of another user. This can create a false sense of security during interactions.

Persuasive design. One of the appeals of VR is how immersive it is. As technology continues to develop, VR will only get easier and more appealing to use. A young person could be at risk of excessive use, overspending, and even addiction if left to use VR without time or spending limits.

Offline bullying. With the current cost of living crisis, some children may not live in a household able to afford it. This may be frustrating for them, especially if their friends all have it, and could result in feelings of isolation or being bullied.
Physical side effects. Nausea, disorientation, eye strain, and headaches are all common symptoms of VR use. If a young person is experiencing any of these symptoms while using VR, it's time to take a break.

Mental duress. VR may make a young person experience emotional reactions to things that are not real, such as worry for safety or romantic attachments. This may result in negative effects on their mental health.

Physical injury. VR experiences prevent users from being visually aware of their physical surroundings. Bumps, falls, and broken bones are all potential injuries if the space around a user is not clear.

Sudden fear or panic. As VR experiences purposefully manipulate the user's senses, they may begin to feel anxious, fearful, or panicked. This is especially true of VR video games.

Exposure and potential access to inappropriate content. As reported by this recent BBC case study and a SumOfUs report, there is potential for children and young people to be exposed to graphic sexual content, racism, sexism, and displays of violence.

Grooming

–

As

adults and children can be in the same

virtual

place at the same time without censorship

or intervention, many social aspects of the VR experience could create an environment for

grooming

(

when an adult builds a

relationship with a young person based on

trust and

connection in order t

o

manipulate or abuse them). 

Counsellors at Childline have highlighted the isolating nature of VR headsets and how easy it can be for predators to take advantage of anonymity.

Harassment – Reports of virtual bullying, sexual harassment, and threats of violence are abundant within shared VR experiences. While this may come from strangers, there is also a possibility that real-world friends could become virtual tormentors.  
Join our Online Safeguarding Hub Newsletter Network
Members of our network receive weekly updates on the trends, risks and threats to children and young people online.
Sign Up