Last Updated on 7th June 2022
In our digital world, there are many apps and platforms created to help us stay connected to those we love and find new connections with people from all over the world. Children and young people are growing up in a time where instant messaging and video calls are equal to in-person chats – something the COVID-19 pandemic enhanced significantly. Telegram is one of the many messaging apps available that may be more familiar due to bad press instead of good reviews. This online safety article unpacks how this app works, the controversies that surround it, the safety concerns and risks it poses to children and young people and our top tips on staying safe.
What is Telegram?
Telegram is a cross-platform messaging app that claims to "deliver messages faster than any other application." It combines familiar elements from platforms like WhatsApp and Twitter into one messaging service (though it is not linked directly to any other social media platform). Through use of AI bots, instant messaging, chat customisation, and time-bound messages, Telegram allows users to communicate with individuals, small groups, or large groups (up to 200,000 people).
This app was launched in 2013 by brothers Pavel and Nikolai Durov after their European social media platform VKontakte, known as 'VK', was allegedly taken over by Russian oligarchs for failing to suppress anti-government sentiments during the Crimea invasion.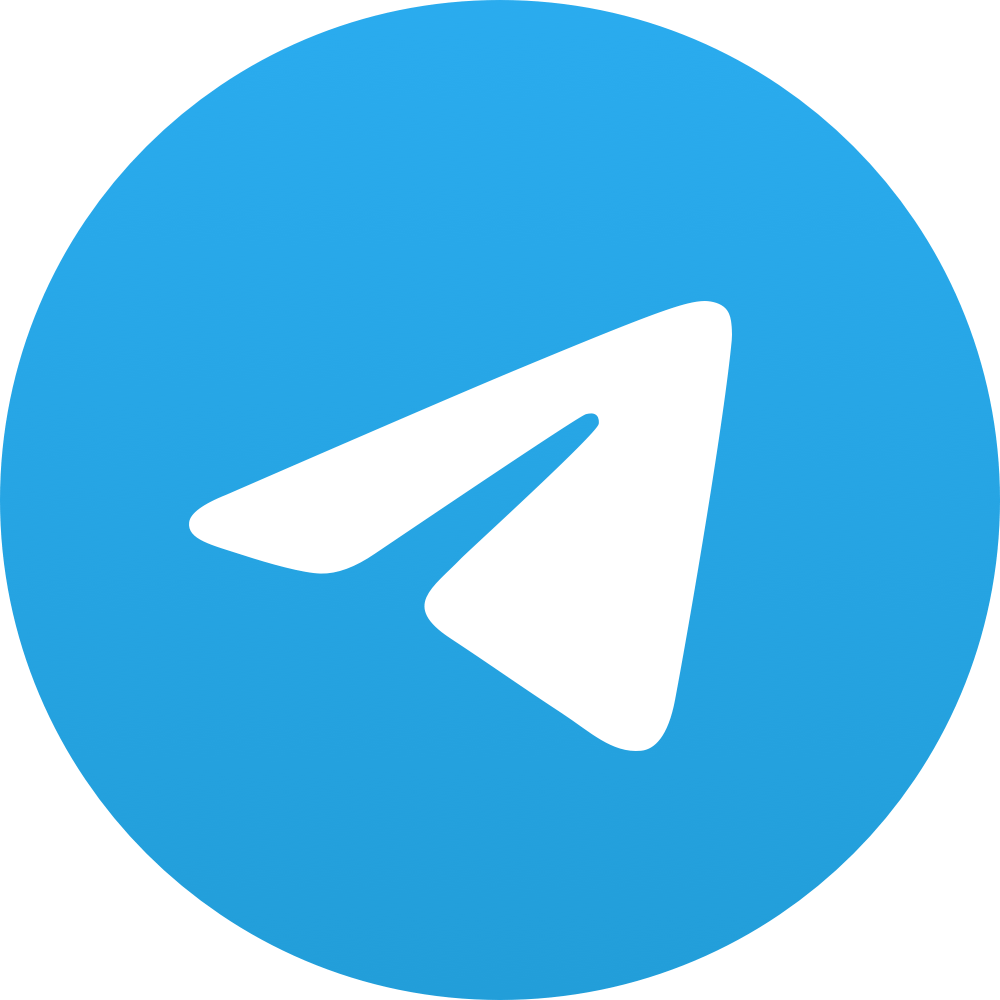 Telegram is free to download on iOS, Android, Windows, Linux, and other popular platforms. The terms and conditions of use state that EU and UK citizens must be "at least 16 years old to sign up" while the Apple App Store rates the app '17+' and Google Play advises 'Parental Guidance'.
According to Ofcom's 'Online Nation 2022 Report', about 3% of of 8-11 year olds and 4% of 12-15 year olds in the UK are using Telegram.
How does it work?
Most messaging platforms help users maintain connection with known friends and family wherever they are in the world. Additionally, Telegram encourages users to build relationships with other users (this also includes groups), based on their location using a feature called 'People Nearby'. Users can also search for new connections by searching for others based on shared interests.
To sign up for a Telegram account, all you need is a mobile phone number. The only ID check involves a verification code sent to the number used. This prevents a person from signing up with a mobile registered to someone else (unless they have access to that person's text messages). There is no effective age verification process other than an easily dismissed pop-up notification that advises 'Users must be 16+'.
Once a user has finished their registration, they are able to import contacts from their phone to Telegram. Accounts can be linked to multiple devices by scanning a QR code (similar to WhatsApp) – there does not appear to be a current limit on the number of devices that can be linked.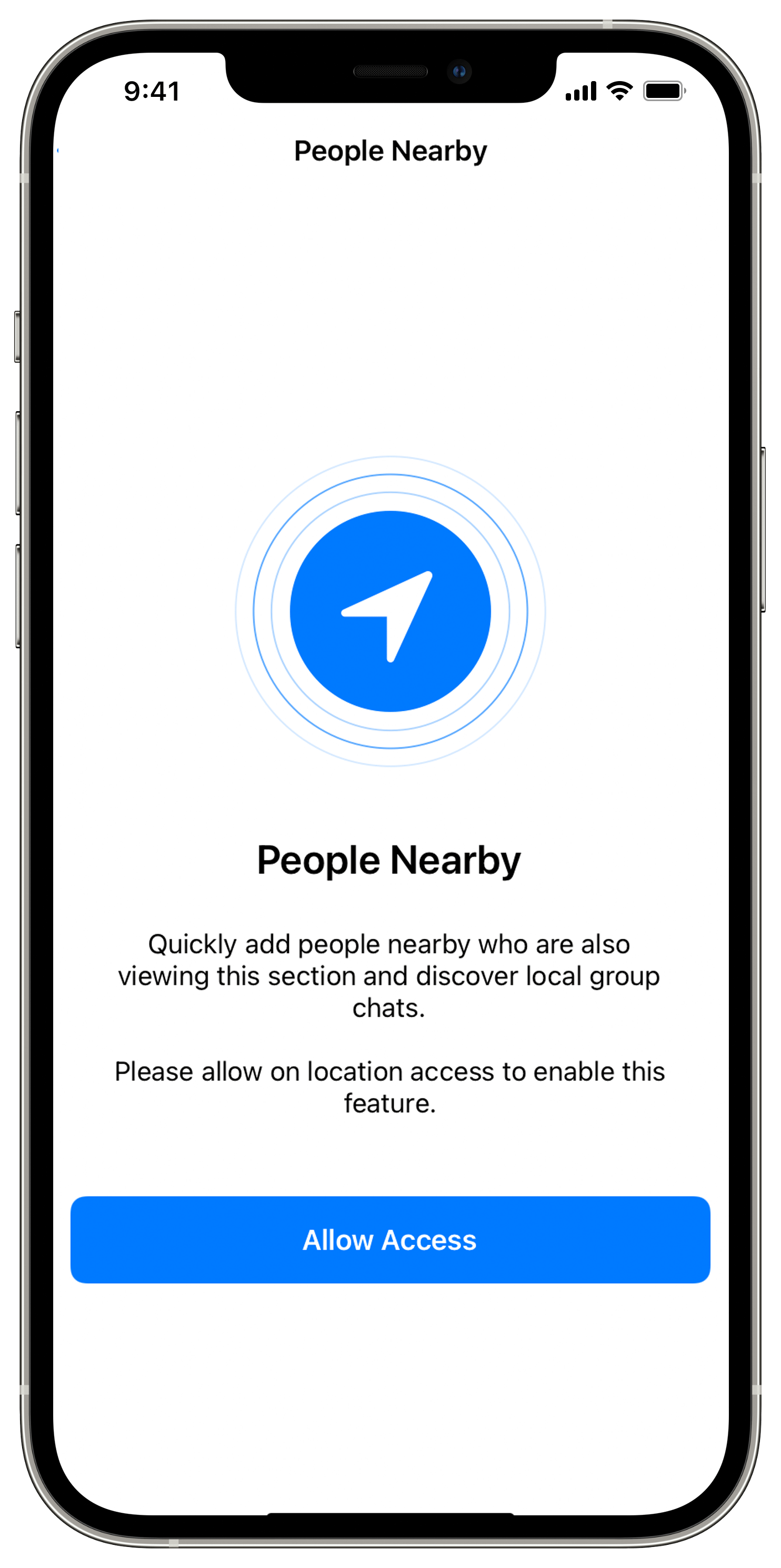 Features
While Telegram may seem similar to messaging apps like WhatsApp and Facebook Messenger, it has several key features that make it unique:
Secret Chats – Also known as 'disappearing messages', users can set 'self-destruct' times on messages, ranging from 2 seconds to a week.

Chat Bots – Accounts operated by Artificial Intelligence (AI) systems are used to play various games and engage in conversation with users.

People/Groups Nearby – These features allow users to connect with individuals or groups nearby, without making their physical location known.

Channels – A tool that lets a group of administrators or an individual administrator broadcast messages to an unlimited subscriber base.
Telegram also uses familiar features like hashtags, saved messages, live location, and customisation to engage user interest. It does use end-to-end encryption in some areas, but also employs 'client-to-server encryption'. This is a less secure privacy setting that allows users to access their Telegram chats from unsecured servers (like web browsers and other devices). Other available safety features include two-step verification, options to hide personal details, blocking, reporting, and a default 'sensitive content' filter.
Controversies
You may have seen Telegram in the news, as it has been linked to several controversies. One of the more recent examples include the surge of 25 million new users in the 72 hours after the insurrection of the Capitol Building in the United States in 2021. Telegram has been linked to extremist groups such as ISIS, the Proud Boys, and other Alt-Right groups. However, the app's creator, Pavel Durov, has committed to working with law enforcement by flagging public extremist content, removing almost 70 extremist channels a month, and identifying users promoting extremist content on the app.
As with all social media and messaging apps, it's important to note the potential risk to young people. With Telegram, there is a risk that children and young people may be exposed to harmful content such a hate-speech or extremism. However, this does not necessarily mean that they are using the app in this way. If someone in your care is using Telegram, remain calm and use the opportunity to engage in a discussion.
Risks to Children and Young People
Our online safety experts found various areas of concern and risk while testing the platform, including exposure to illegal drug content and inappropriate communication with adults that would be harmful to children and young people. Some of the greatest risks are: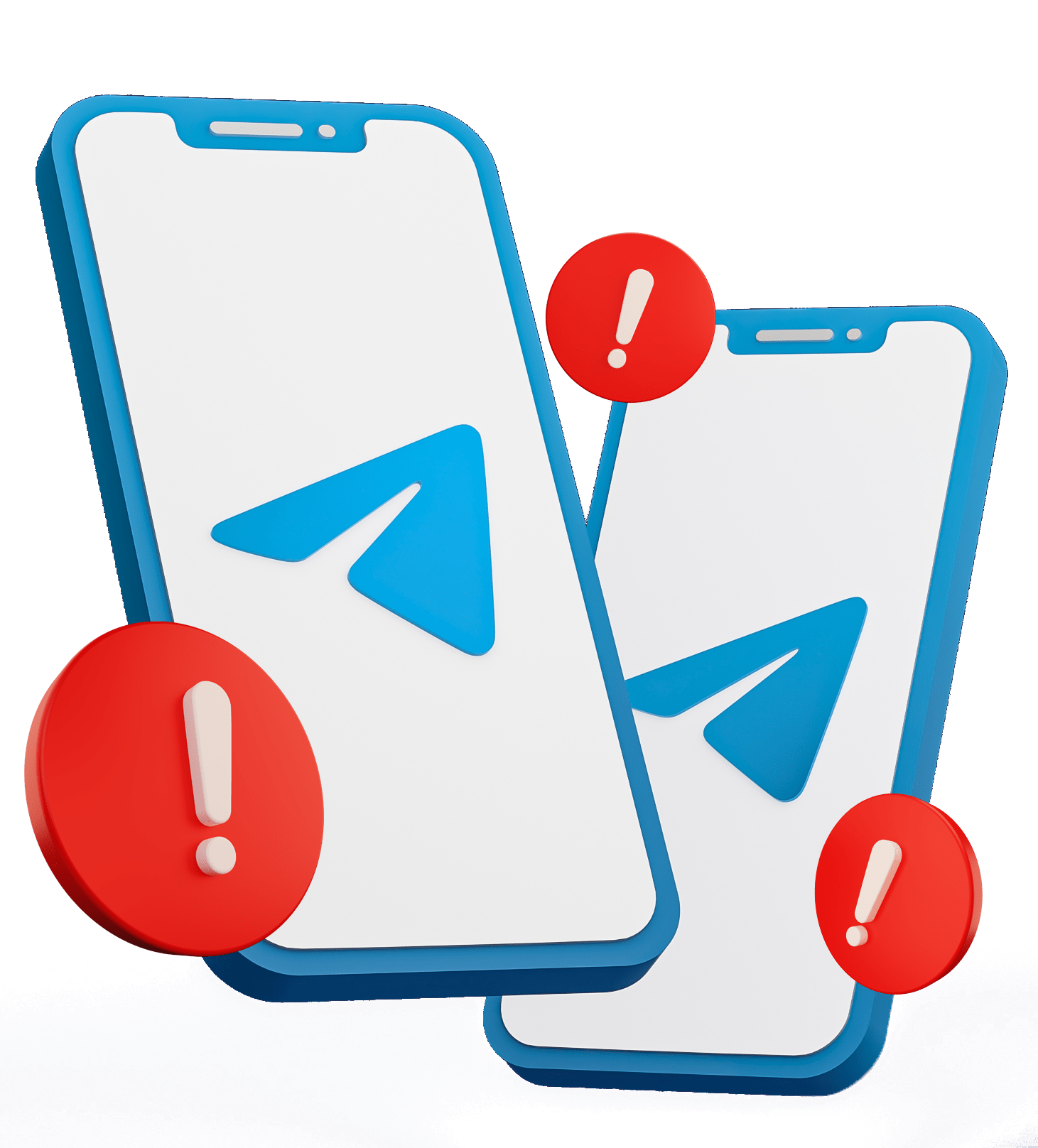 Safety and privacy settings available on Telegram
Blocking – Users can block other users from sending unwanted messages and making contact.

Reporting – Users can report a group chat or channel using the tools on the app.

Location Settings – The sharing of your location is automatically switched off. You can enable this setting by making yourself 'visible' on the 'People Nearby' feature.

There are multiple

privacy settings

, these include options such as hiding your 'Phone Number,' 'Last Seen' status, and your 'Profile Photo.'

Passcode: You can 'lock' your app by adding a passcode to get into it – if on a mobile device with facial recognition, you can use this to enter once the lock is applied.

Sensitive Content Filter – This filter is enabled by default. This can be disabled, however it may expose the user to sensitive, harmful and / or age-inappropriate content (e.g., pornographic material) in public channels. This content will be visible on all your linked devices.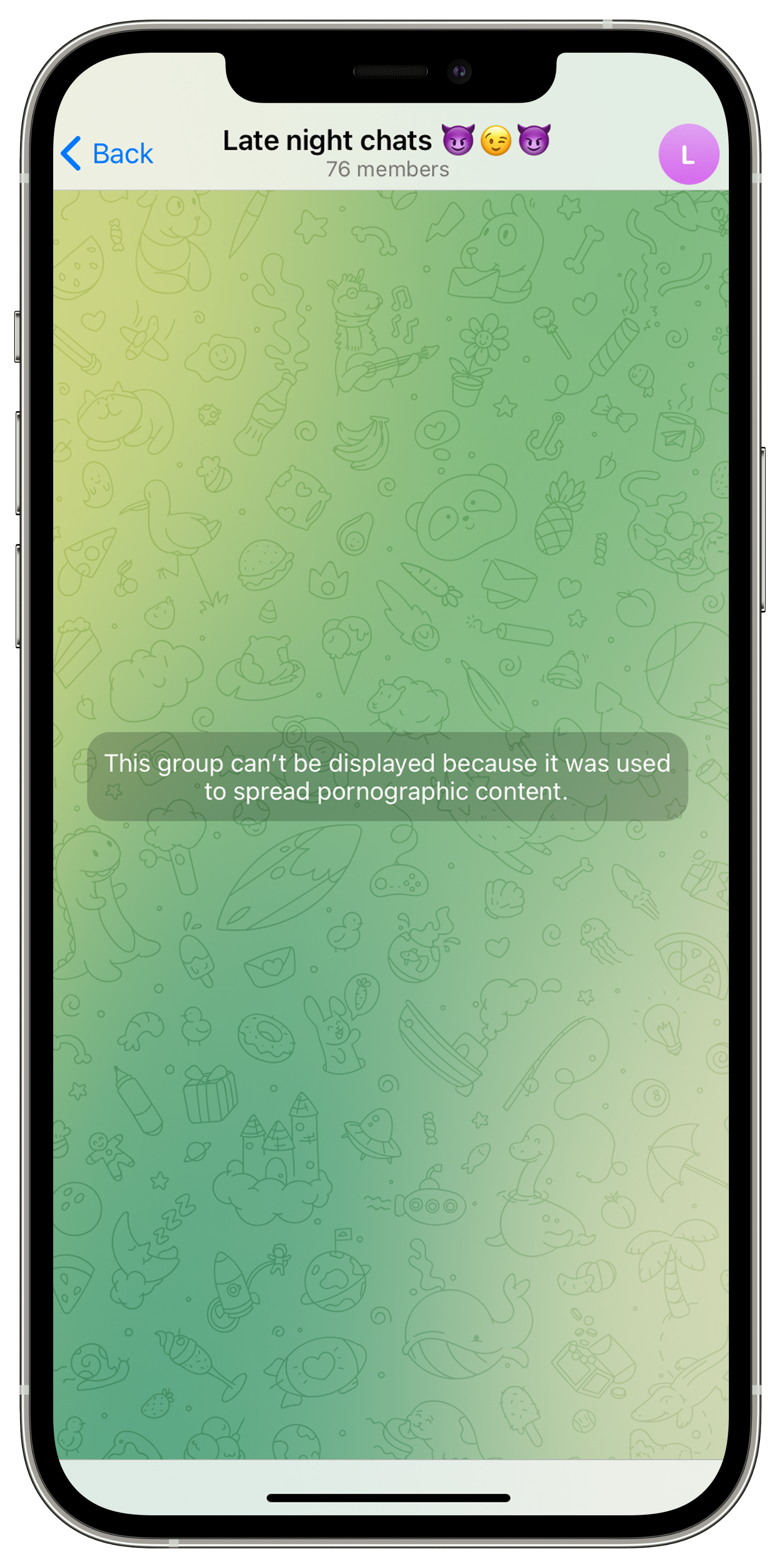 Join our Safeguarding Hub Newsletter Network
Members of our network receive weekly updates on the trends, risks and threats to children and young people online. 
Sign Up