Last Updated on 17th May 2022
Share this with your friends, family and colleagues
While you might have fond memories of videogames like Mario Kart and Sonic the Hedgehog, children and young people today will probably be more familiar with games like Rocket League. This free online game can be played on almost any console – no wonder it has nearly 6 million players per day! However, as it is played primarily online, children and young people could be exposed to various risks while playing, such as contact with strangers and inappropriate language.
Our online safety experts have taken a general look at Rocket League to help you keep the young gamers in your care safe.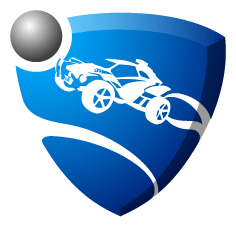 Rocket League is a videogame that bridges the gap between car racing, sport matches, and gladiator fights. To put it simply, it's rocket-powered cars playing an intense game of football. These customisable vehicles (ranging from souped-up racers to famous vehicles like the Batmobile) are called 'battle-cars'. Players use their battle-cars to perform tricks, trigger explosions, and activate 'boosts' that help them hit the ball and score.

This game has a PEGI rating of 3 (suitable for all age groups) and is popular with children, young people, and adults. Rocket League is playable on Windows, PlayStation, Xbox, and the Nintendo Switch. Cross-platform play is also available, which means gamers can play this game with friends who own different consoles. There is also a mobile version called 'Rocket League Sideswipe'.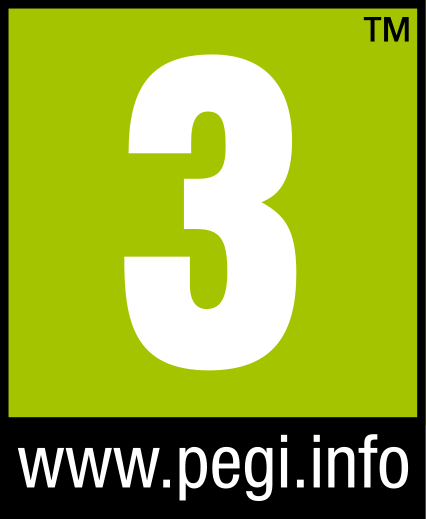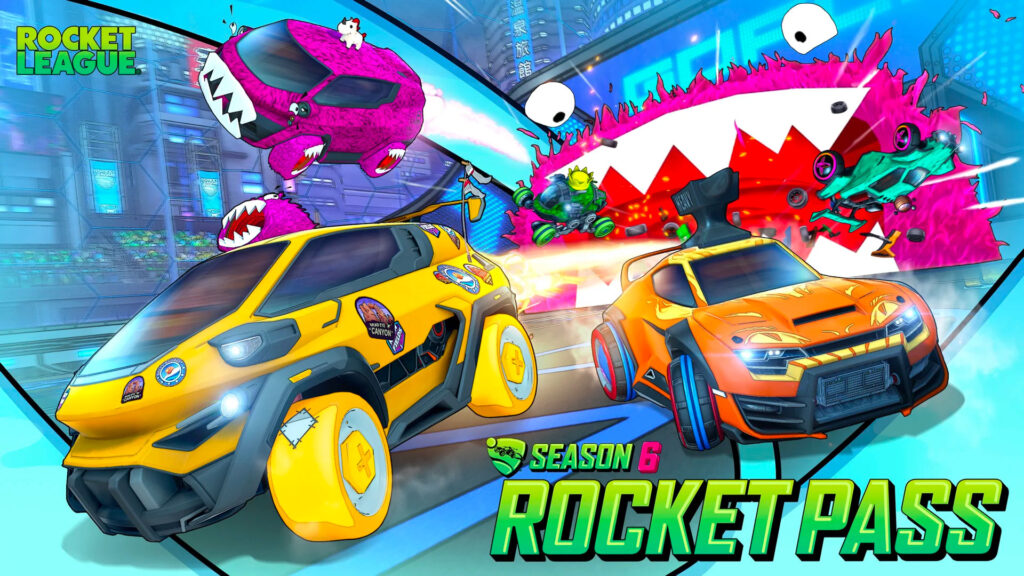 How does it work?
Before gamers can start playing Rocket League, they must sign up for an Epic Games account (the same account used to play popular game Fortnite). Once they have a verified account, they are able to start playing.
Rocket League is a match-based game that runs in 'seasons' (similar to Fortnite and Call of Duty: Warzone). Each match is five minutes long, with two teams of up to four players per team. Sudden death is employed if the match is tied (first team to score wins). The standard game modes are duel (1v1), double (2v2), standard (3v3), and chaos (4v4). These can all be played either online (where multiple players from different devices play together) or locally (where multiple players using a single device play together). Gamers can play casually (for fun) or competitively (players are ranked on a tier and promoted or demoted depending on performance). There are also game modes called 'Mutators' that allow players to engage in other sporting events (like basketball and hockey), but these do not change the game's basic goal.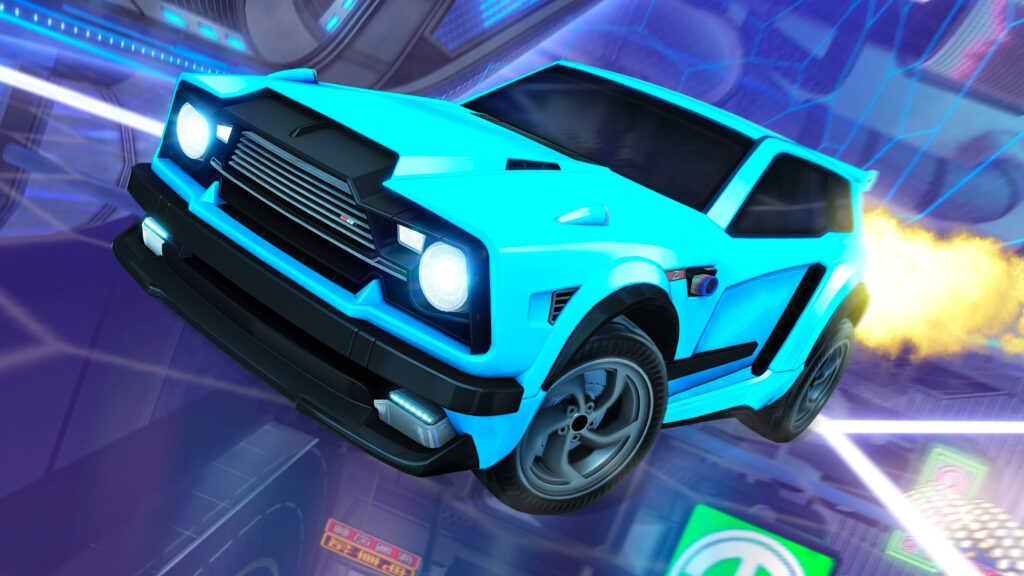 The aim of the game
Players use their battle-cars to hit a ball into the other team's net. These battle-cars are entirely customisable, with endless add-ons and enhancements available to collect, earn, or purchase. These are decorative and based on player preference. Some of these items can be found in the 'Rocket Pass' – a collection of rewards earned through completing in-game challenges. Players are given a Rocket Pass every season to earn new items and titles, with the option of purchasing a premium version. The list of rewards is endless. It even includes specific songs that play whenever a player scores a goal as well as different types of explosions.
To encourage team building, there is a 'party-up' system that is used alongside Rocket League game play. It allows people to play with the same group instead of being paired with random players after a match ends.
Players can communicate with others in-game. The main mode of communication is through 'Quick Chat' – selection of customisable pre-set messages. These can be used for Information (i.e. "Defending"), Compliments (i.e. "Nice Shot"), Reactions (i.e. "WOW!"), and Apologies (i.e. "Whoops"). Players can also Text Chat, but this is not cross-platform friendly (players on PlayStation won't see a message from an Xbox player). Text Chat can be disabled in privacy settings. On-platform Voice Chat was removed in 2021 but is planned to be re-released in 2022.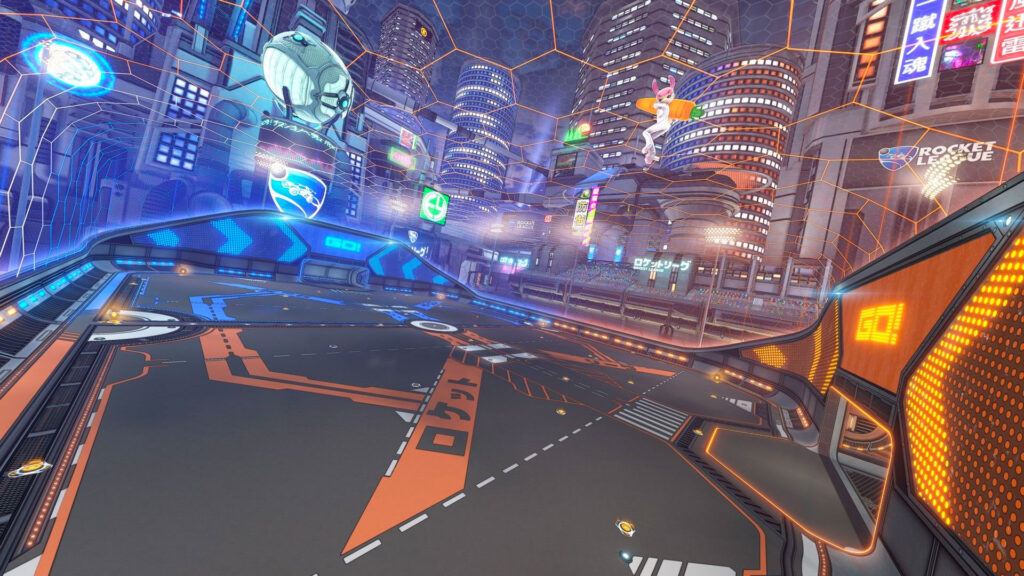 Is it free?
Rocket League is currently 'free to play' – this means that initial access to the game and certain items are free, but premium options must be paid for. These premium purchases offer rarer items for customising a player's experience. If a gamer wants to buy something in the Rocket League store, they need 'Credits', the in-game currency. These are available in bundles between 500 (£3.92) and 6500 (£39.30). Gamers can trade with other players, but there are stipulations on cross-platform trading that could be limiting.
After playing a match, a player has the chance to gain a 'blueprint' – a free collectible that shows them an item they can 'build' (unlock) for a certain amount of credits. Players can build the item, trade the blueprint with other players, or keep the blueprint for later. These blueprints are an attempt to replace loot boxes (in-game treasure chests that contain items of unknown value) after their use became controversial.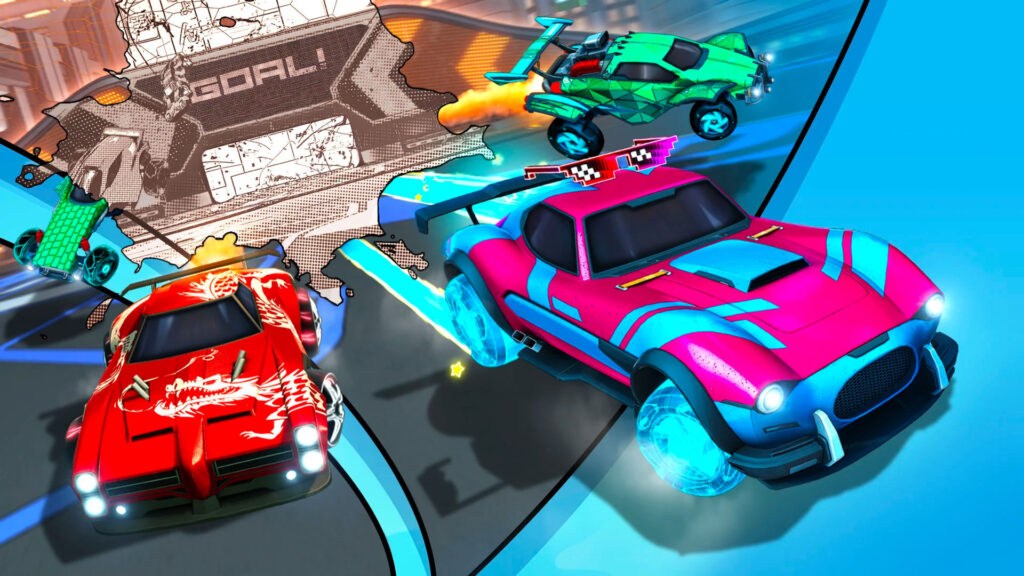 What are the main risks?
Our online safety experts discovered that parents and carers generally believe Rocket League is a fun, harmless game for their children and young people to engage in. However, there are a few factors that could lead to potential risks.
Join our Safeguarding Hub Newsletter Network
Members of our network receive weekly updates on the trends, risks and threats to children and young people online. 
Sign Up