Last Updated on 5th May 2022
Passwords are the first line of defence when it comes to protecting your personal information. Think about how many of your details are stored online. Things like your address, date of birth, credit card details, and both work and personal banking information are used for things like identification, purchases, and eligibility checks on a daily basis. That is why password protection has never been more important – especially as identity theft is on the rise.  
Educating your children and young people early on good password maintenance is crucial to their online safety. It will help them learn how to protect their identity, secure their accounts, and manage their online resources for years to come. Our online safety experts put together some of our best advice, tips, and resources to help the whole family protect their accounts on games, apps, and platforms. 
Why are passwords important?
Children and young people may not understand the value of their personal information when they begin to interact with others in the online world. This could make them more vulnerable to scams, hackers, and malware attacks. These situations are intimidating and could expose them to scary – and sometimes threatening – interactions. It's important to remind those in your care that passwords are the gatekeepers to our private data. They make sure these details remain secure and keep them from getting into the wrong hands.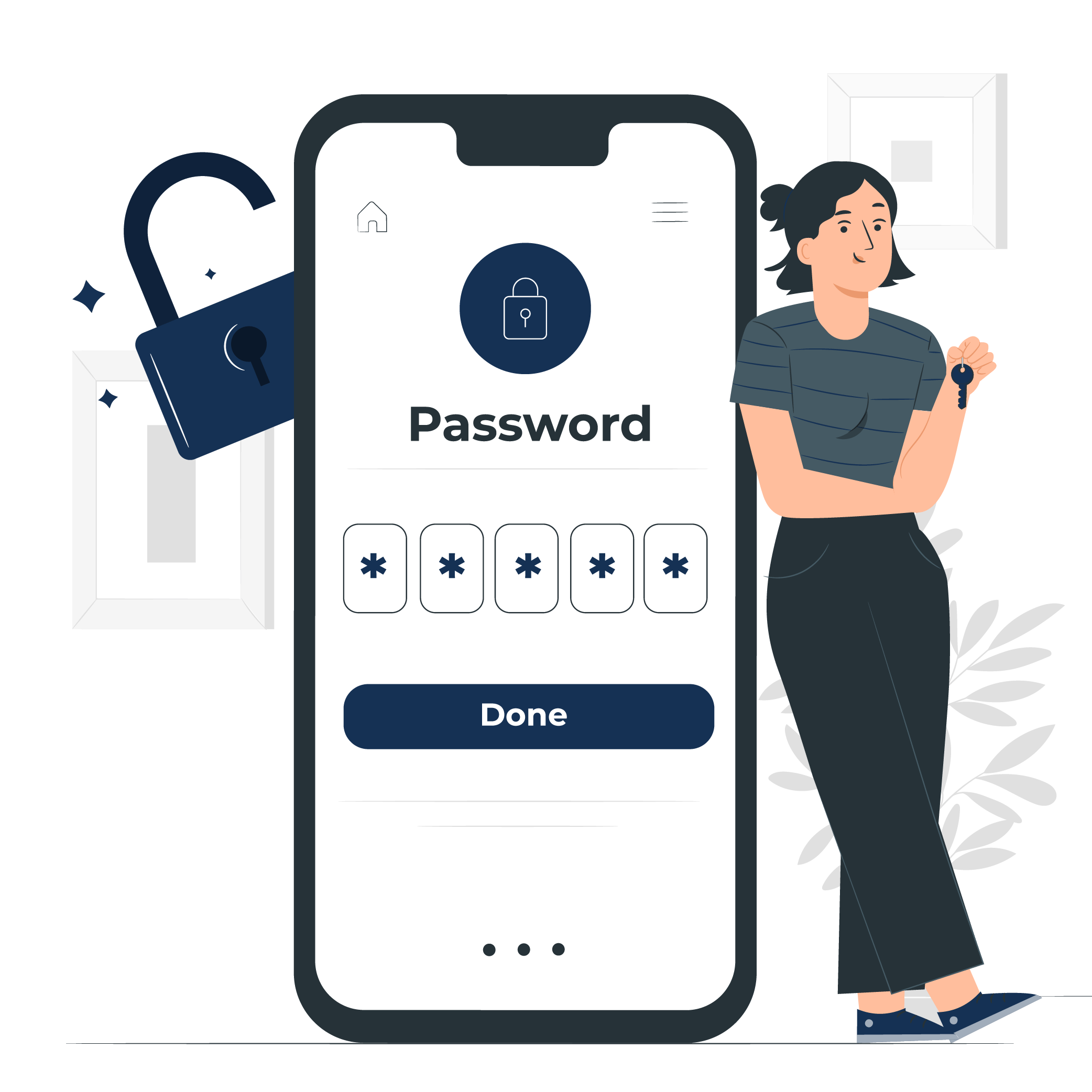 How can passwords be hacked?
Even our online safety experts were shocked at how unsecure their own passwords were! In today's digital world, there are a lot of different ways hackers can get a hold of your passwords. Some of the most common ways are:
Tips for a strong password
You want to make sure that every password used by those in your home is strong enough to protect them from any risk. Follow these tips to help everyone stay safe and secure online: 
Are you worried about not being able to remember a long string of numbers and symbols? Using a password manager (like 1Password) can help, but it's also important to choose random words that are easy for you to remember and harder for others to guess, alongside a mixture of numbers and symbols. This can be anything from your favourite food to your best friend's favourite city! Once you've decided, try inputting your password into this helpful tool to see just how secure it is. Take a look at some good and bad examples below! 
Take this opportunity to check up on your password security. It may even be worth checking to see if your password details have been leaked in an online breach. Remember – your password might be the only thing keeping your important details safe. Use our further resources to help you keep it as safe as can be! 
Join our Online Safeguarding Hub Newsletter Network
Members of our network receive weekly updates on the trends, risks and threats to children and young people online.
Sign Up