Last Updated on 30th November 2021
The cyber

essential

steps to keeping children safe online
Do the children in your care understand the importance of strong passwords and cybersecurity? Do your passwords contain the name of members of your family, pets, sports' teams, or birthdates?
In 2021, an annual evaluation by NordPass reported that they most common leaked and stolen user credentials included passwords like "123456" and "PASSWORD". People continued to use their own names, names of people in their family or favourite sports' teams or music groups as a password. These can be easily guessed, especially after a quick search of someone's social media.
This article will cover two simple steps to secure yours and your children's devices.
Cyber security can feel like a daunting undertaking with words like deepfakes, cookies and VPNs thrown around. Teaching children and young people about internet safety is an important part of building digital resilience and helping them navigate the online world.  
Empowering the children and young people in our care with cybersecurity skills supports them to understand the valuable importance of taking steps to secure their information and devices from hacking, malware, phishing, and data leaks.
There are simple steps you can take to support the children in your care to protect their privacy, information, and devices.
Cyber security is the way through which individuals can protect their privacy and reduce their risk of being affected by cybercrime. It can also help to protect devices and services accessed online from theft or damage.
As of June 2021, the National Cyber Security Centre (NCSC) is actively investigating an increase in ransomware – this is the third reported increase in the last 12 months.
Why is cyber security important?
As technology becomes more advanced and embedded in our daily lives, we store increasingly large amounts of personal information about us and our families on our devices. This means that our digital toolkit needs to be equipped with measures that can prevent hackers and cybercriminals from accessing it. We need to use the appropriate tools to protect ourselves.
Top tips to strengthen your internet safety toolkit
1. Secure Your Passwords
When it comes to making passwords, longer is always stronger. The National Cyber Security Centre (NCSC) recommends the use of password manager generated passwords or passwords comprised of three random words to aid password recall.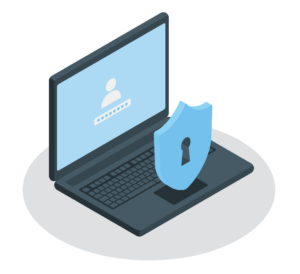 General principles of password security: 

 
Passwords should be changed four times a year – change them with the seasons.

Use a secure password manager rather than allowing browsers to 'auto-save'.

Use a different password for each online account - don't use the same password for your email and password manager.

When helping children create passwords, ensure they tell you but no-one else.

Use a selection of numbers, capital, and lowercase letters and characters when creating a password (avoid easily guessable information) – password managers can generate these for you.

Use  a formula or recipe, for example, three random words followed by four numbers – pineapple-shoelace-buttercup1969 or replacing vowels in passwords with numbers or symbols – 1L0v3F0rtnIt£.
2. Use 2-factor authnentication
2 Factor Authentication (2FA) sounds complicated, but it involves using two passwords (hence the 2-factor) to authenticate your access to an account.
It is sometimes referred to as two-step verification or multi-factor authentication.
This is already employed by online banking apps to secure access. This may sound like extra hassle, but it largely reduces the chance for theft or fraud. This additional layer of security can bring an extra sense of confidence in cybersecurity for children and young people.
Not all accounts offer 2FA, but you can find out if a platform does in the settings. 2FA can be enabled on email providers and on social media. You can access instructions on enabling 2FA across various platforms below:
What happens?
When logging in, a password and a code is required to allow entry.
You can use an authenticator app on your phone to generate random codes of entry required after your password.
If an unauthorised user guesses a password, having 2FA enabled means that they can't gain access.
This also helps you realise it may be time to change your password.
Join our Safeguarding Hub Newsletter Network
Members of our network receive weekly updates on the trends, risks and threats to children and young people online. 
Sign Up