Last Updated on 19th November 2021
Apple has released the latest update to their mobile system following a recent security breach much covered in the media. With iO15, there are multiple new features that change some of Apple's core products in a big way. Our online safety experts have looked at all new features in this update to ensure these changes keep users safe, especially younger users. Keep reading to find out all you need to know about the updates in the iOS 15.
One of the most notable differences to this core update is that it is has been designed to be optional. Users do not have to update to iOS 15, unlike previous versions. Apple has designed security patches for users who choose to stay on iOS 14 to combat any further cyber-attacks. Because this is optional, apps will be slower to adjust to iOS 15 and will continue to work for a longer period of time on iOS 14.
Facetime for all
One of Apple's most lucrative features, FaceTime, has been the leader in video call technology since its inception in 2010. It has only been available for use on Apple products, making cross-device video communication via device-centric apps impossible. iOS 15 has changed everything.
FaceTime now extends beyond Apple devices. An Apple user can create a shareable FaceTime link that can be joined from a web browser on all Windows and Android devices. These calls remain end-to-end encrypted.

SharePlay will now be integrated into FaceTime calls. Users will be able to share digital experiences with friends and family including watching TV and films, listening to songs on Apple Music, and screen/content sharing over multiple devices.

Spatial Audio is available in FaceTime. If a user is on a FaceTime call with multiple people, Spatial Audio makes each person's audio sound like it is coming from different directions. This is to emulate the audio cues of in-person conversations.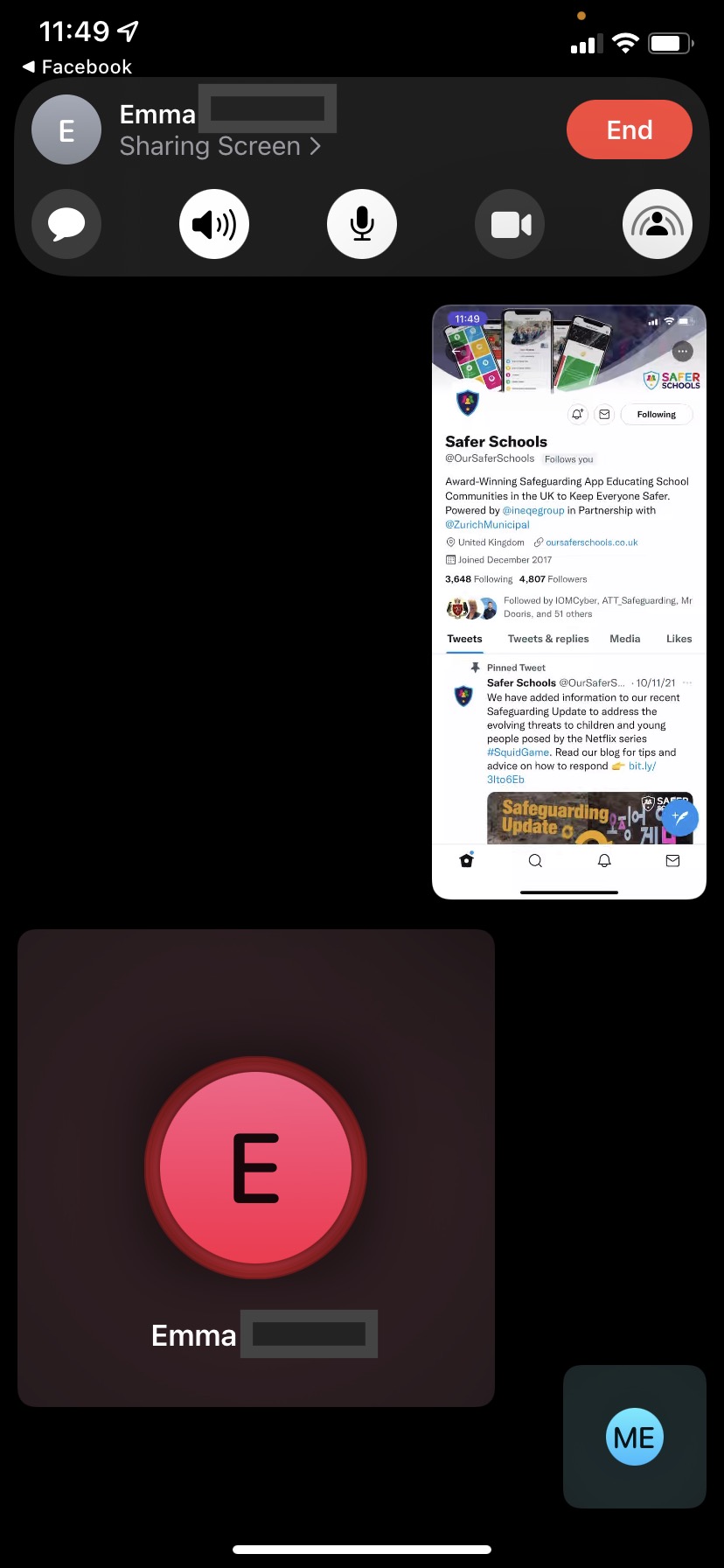 Image © Ineqe Safeguarding Group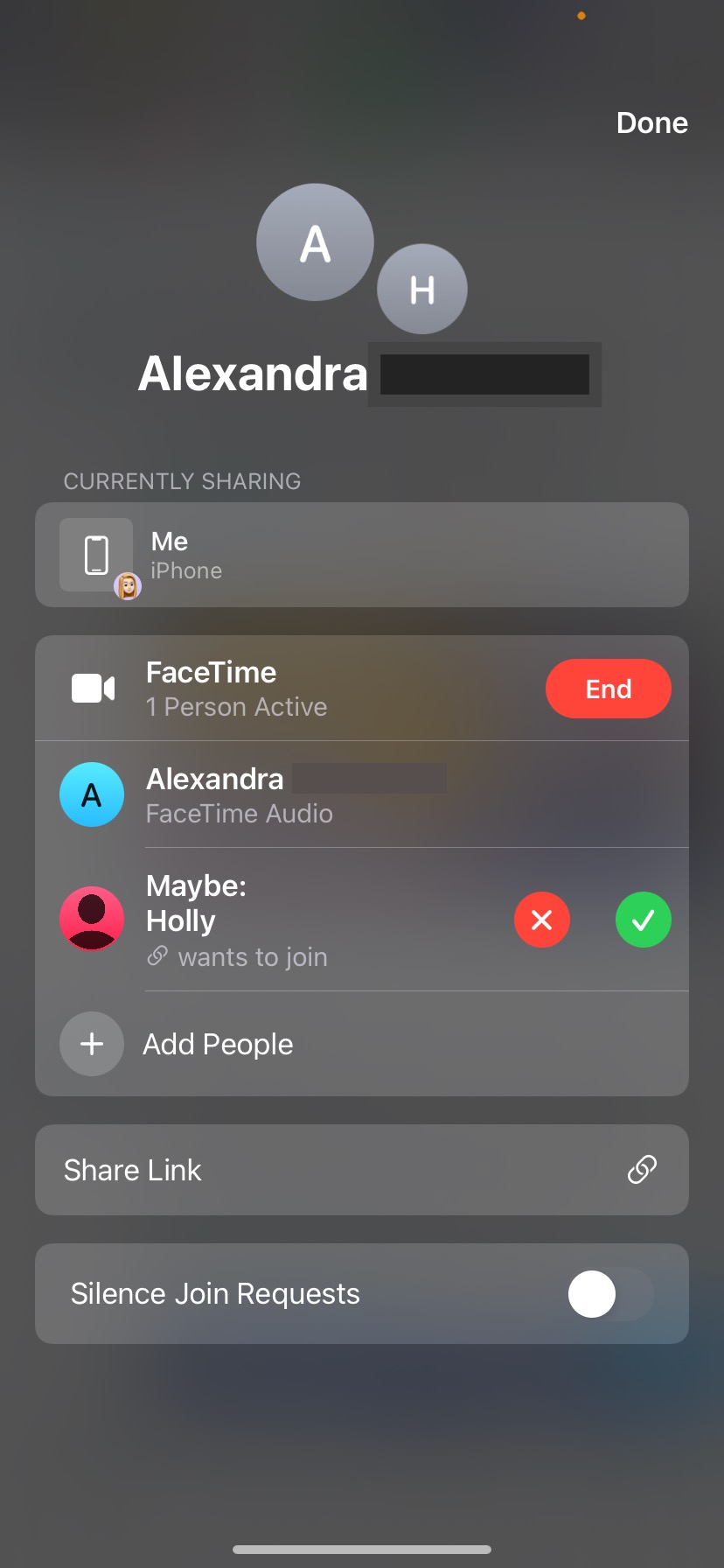 Image © Ineqe Safeguarding Group
Focus Focus Focus
The "focus" mode has been a useful tool for many users who want to switch off from the world while still staying connected. iOS 15 brings a whole new set of customisable options that will further allow users to choose exactly when they are freely available.
Users can now customise multiple focuses to activate during specific times, locations, or activities. These focuses can be altered to fit a user's daily routine, with specific options for driving, working, sleeping, fitness, and personal time available to modify. This will hide notifications from the lock or home screen and limit calls.

Focus modes will block all notifications by default, but users can choose which contacts and apps can bypass a specific focus to suit their needs.

Certain messages and calls can be labelled as 'urgent.' These would break through a focus mode in case of an emergency.

Other users will be notified if someone is in focus mode before they send them a message. They can choose whether to notify the recipient.

Users can pair a specific focus mode with a shortcut to an app. For example, music app Spotify can be scheduled to open automatically when the Fitness focus mode is enabled.
What are the risks?
While many of these changes are welcome as they offer greater privacy protections, there are a few features that could amplify risks to children and young people using iOS 15.
The largest risk is shareability of FaceTime's newest features. If someone shares a private link to a FaceTime call on a public platform, it could evolve into a game of "chat roulette" with strangers or "online friends." This is similar to platforms like Omegle and Monkey, which our online safety team have flagged as dangerous platforms for children and young people to engage with. As FaceTime is an app centric to Apple devices, it might be easier for a young person to hide who is contacting them. There is also the risk of SharePlay over FaceTime. Children and young people could be exposed to age-inappropriate material by others. It's important to note that someone else in the call could also capture a video or image (through screen-recording or a third device) of your child or young person reacting to inappropriate or potential illegal content, then widely share it without consent. This could cause serious harm to your child or young person, especially if it is incriminating.
Another risk comes with the ability to share private health tracking data with others. A young person may inadvertently share this personal information without understanding what they are releasing. Once personal information is shared over digital messaging, it is very difficult to regain control.
How can I help?
We know it can be hard as a parent or carer to discuss the risks of something that is largely beneficial for users or has been designed to "keep them safer." To help you have those conversations, our online safety experts have come up with some easy steps for you.
Talk to the child in your care about iOS updates. Explain what the new updates and features are and establish if they plan to update their devices. Remember: some devices can be set up to automatically update whenever a new version is available. Check if this is enabled on your child's device.

Without going into detail about how the new FaceTime features could be misused, discuss the importance of only engaging with people they know in real life online – especially over video chat. It might be helpful to explain why this is a good rule to follow. Explain that not everyone online will have good intentions, and some people may purposefully try to entrap unsuspecting young people into dangerous situations or scams.
Remind the young person in your care about the importance of privacy and their right to consent. Their information belongs to them, which means they should always be in control of how it is used. Passing it on to others, even those they trust, can lead to misuse on multiple levels.
Highlight who the Trusted Adults are in their life. This might be you, a family friend, or a teacher. If they experience something uncomfortable or run into an issue they need help with, it is important they know exactly who they can turn to for advice or assistance without fear of judgement.
Join our Safeguarding Hub Newsletter Network
Members of our network receive weekly updates on the trends, risks and threats to children and young people online. 
Sign Up