Last Updated on 23rd March 2023
Reading Time: 11.5 mins
March 23, 2023
It is not difficult to imagine harmful or abusive behaviours being present on social media. What can be challenging to deal with is the presence of popular online personalities or influencers who become well-known and even famous for exhibiting this behaviour over online platforms. This is especially concerning when children and young people begin to view this harmful content online.
Our online safety experts have recently received reports of children as young as 11 quoting online personality Andrew Tate at school, even resulting in acts of violence towards female peers. We have taken a closer look at who Tate is, as well as the behaviours he encourages.
However, we know that this represents a larger issue in our world (both online and offline) in how harmful behaviour like misogyny, violence against women and minorities, and sexual misconduct is dealt with and portrayed online. To help parents, carers, and safeguarding professionals approach these issues in their communities, we have included information and advice.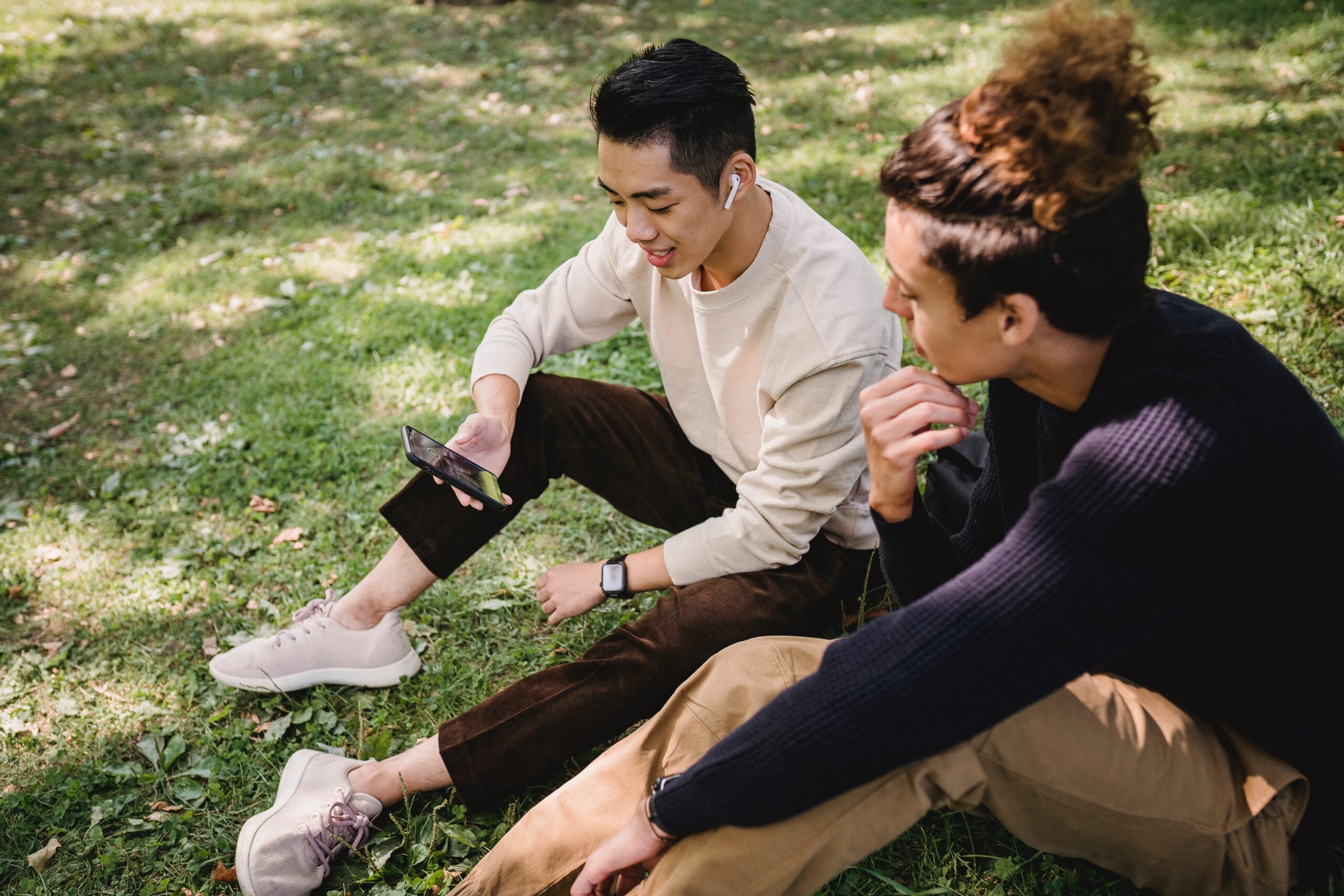 Who is Andrew Tate?
Andrew Tate is an American-British former professional kickboxer turned internet personality. He is a self-described 'success coach' and has a subscription-based online marketing programme called 'Hustler's University' with over 100,000 subscribers. Tate has recently seen a rise in online notoriety due to a string of controversial comments and behaviours, such as:
Saying that rape victims put themselves "in a position to be raped" and "must bear some responsibility", claiming most do this for advancement in 'opportunity'.

Leaving the country amid rape allegations, suggesting it was 'easier to evade charges' and that it was 'probably 40% of the reason' he moved to Romania.

Claiming mental illness makes people 'weak' and that depression 'isn't real'.

Promoting gendered violence and misogyny on his podcast and posts about relationships (e.g. "It's bang out the machete, boom in her face, and grip her by the neck…").
These behaviours and more have led to his accounts being removed from social media platforms like TikTok, Facebook, and Instagram for violating policies on "dangerous organizations and individuals." This followed a successful campaign by UK-based advocacy group Hope Not Hate to remove him from all major platforms.
Tate is routinely called a "misogynist" by media outlets. He claims all allegations that have been put against him were "taken out of context." Despite this, it's worth noting that before being banned, Tate had over 11 billion views on TikTok, 4 million Twitter followers, 4.7 million Instagram followers, and 768,000 YouTube subscribers. His followers (who he refers to as his "army") have continued to spam these platforms with edited video footage and podcast recordings in support of him.
Things came to a head in December 2022, when he was arrested in Romania, on suspicion of human trafficking, rape and forming an organised crime group to exploit women. He denies any wrongdoing.
Despite Tate's social media ban and arrest, incidents involving him in schools have significantly increased. This has led to a higher number of cases being referred to Prevent, a government organisation that aims to safeguard individuals from extremism and radicalization. These incidents include verbal harassment of female teachers and pupils, with actions mirroring Tate's views. Concerns are growing about his influence on young men towards misogynistic extremism, which is falling through the cracks of safeguarding policies. His messaging is not only being shared through social media platforms, but also through 'Hustler's University.'

Why are children and young people interested in this behaviour?
There are many reasons why a child or young person might begin to show interest in this kind of harmful content online.
Glamourous lifestyle. Many of the influencers or personalities conveying these harmful behaviours appear to be sitting in the lap of luxury and fame. Some are actors, wealthy businessmen, even high-ranking political figures. These people seem successful, inspiring, and confident in their beliefs.

Fast fame. The controversial nature of these behaviours seems to automatically make unknown names into trending hashtags on social media platforms. In posts attached to these ideas, the sudden rise to fame is often addressed by thanking their followers for their 'loyal support'.

Isolation and loneliness. Children and young people who feel isolated, rejected, and ostracised are particularly vulnerable to this type of content. A newly discovered set of ideologies could make sense of their world while offering them a place of acceptance and new friends.

Looking for advice. A topic or insecurity that a young person needs help with could inspire them to begin vulnerably searching for an answer on social media. Some of these personalities claim to be motivational speakers and are lauded by those they have 'helped' with their wisdom and advice.

Keeping up with peers. Young people may seek out dangerous online personalities such as Andrew Tate, in a bid to appear 'informed' amongst friends or older siblings who might view this type of harmful content in a form of unhealthy entertainment.
It is important to note that children and young people are still growing in their emotional, physical, and mental maturity. If they are engaging with content that promotes harmful behaviours (such as misogyny), it does not mean they fully understand or agree with what is being said (even if they claim they do). This also extends to exhibiting harmful behaviour.
How are children and young people exposed to this behaviour?
There are several ways that those in your care may be observing harmful behaviour. It's important to be aware of what they are, and to regularly check-in with how each may be having an impact.
Potential Risks
When considering the impact that harmful behaviours may have on children and young people, it's important to highlight these potential risks.
Replicating or engaging in the behaviour in order to 'fit in' with peers.

Low self-esteem when comparing themselves to 'successful' personalities.

Being the victim or perpetrator of cyberbullying.

Having an emotional reaction to harmful content online.

Damage to their reputation that could impact relationships and future plans.

Views and beliefs being negatively influenced or 'nudged' in the wrong direction.
 Our Advice
To help you give the best care and support possible in situations where harmful content is being used or presented, our online safety experts have provided the following advice for parents, carers, and safeguarding professionals.
You can stay up to date with all of the latest safeguarding news by signing up to our Safeguarding Hub.
Share this with your friends, family and colleagues
Join our Safeguarding Hub Newsletter Network
Members of our network receive weekly updates on the trends, risks and threats to children and young people online. 
Sign Up