Last Updated on 23rd September 2022
Children and young people can spend a significant amount of their time using devices and exploring the online world. There's nothing fundamentally wrong with this – it's a place for them to socialise, to play, and to learn. However, with Ofcom reporting that 9 in 10 children in the UK will own a mobile phone by age 11, the idea of using parental control apps has become much more appealing to parents and carers. 
For some, using a parental control app will seem like a natural step to prevent their child from seeing or experiencing something harmful online, like wrapping them in digital cotton wool. They might even see parental control apps as a way to secretly enforce device usage rules and check they are being followed.  
But is this the answer to online safety? Is it really that easy, or are there pitfalls to avoid? In this online safety guide, we've highlighted what these apps are and how they can be used, with an overview of some of the most popular apps currently on offer. We have also provided advice that parents and carers can use to create pathways to healthy online safety habits for children and young people.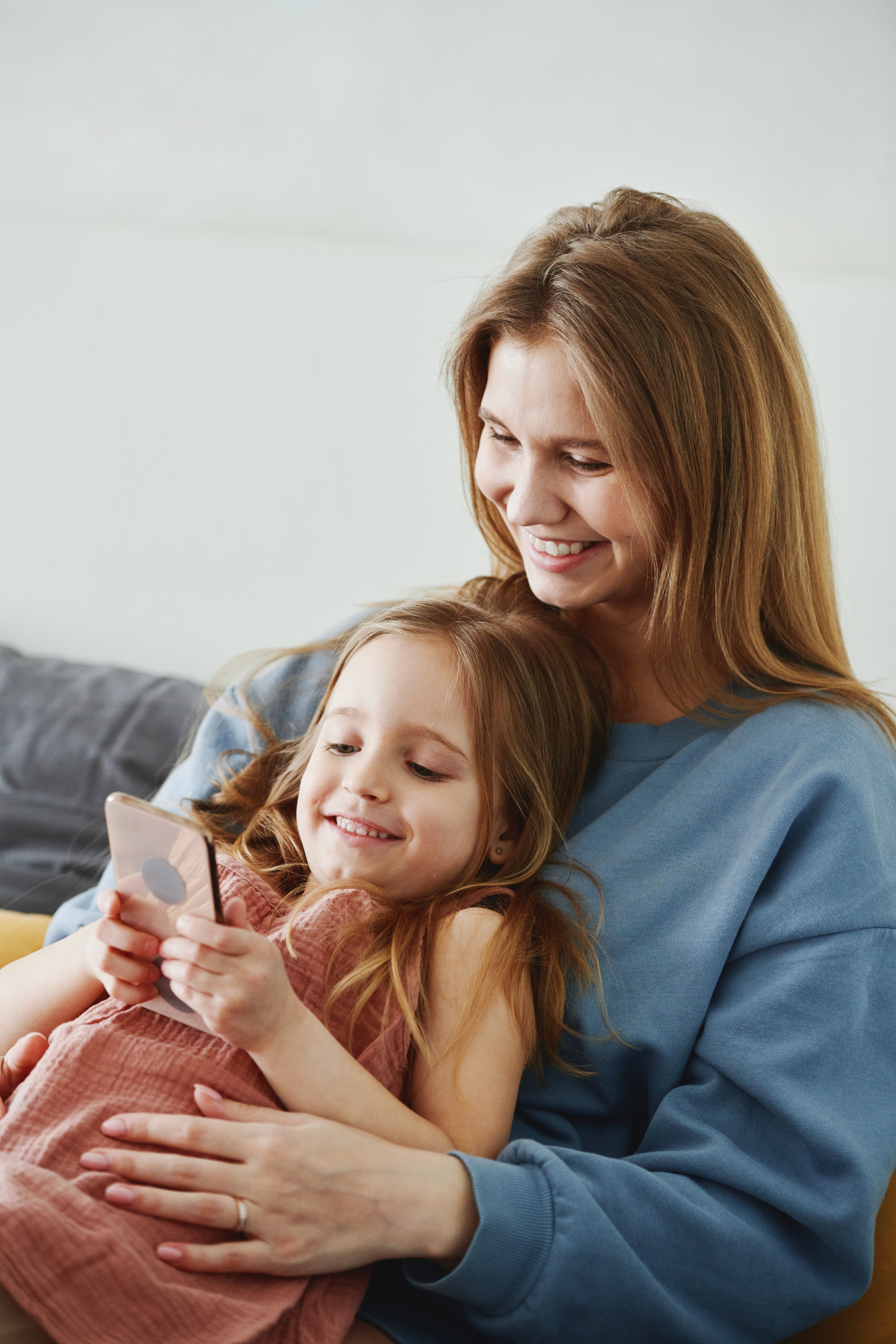 What Are Parent Apps?
The main purpose of a parental control app is to monitor a child's online activity and limit potential encounters with inappropriate or harmful content. Each app is different and will offer different features, but most are likely to offer the following:  
Monitor search history.

Block websites or apps.

Schedule designated screentime.

View text and/or audio messages.

Alert parents to a child's physical location.

Tell parents who children are talking to online.

Show call logs and the numbers a child may be contacting/contacted by.  
According to the Information Commissioner's Office (ICO) and the Age Appropriate Design Code, you can download software on any device you own. However, the app must alert a child to the fact they are being monitored. The statutory design code says that:
"If you provide parental controls, give the child age appropriate information about this. If your online service allows a parent or carer to monitor their child's online activity or track their location, provide an obvious sign to the child when they are monitored." 
What Are the Most Popular Parent Apps?
ParentShield is a 'child-safe mobile network' in the UK that promises to provide parents and carers with "peace of mind" as their children begin to use technology. It ranges from £9.99 to £24.99 a month. However, even as it claims to be the "only mobile network designed for children", there are some concerns over its impact on family dynamics and its overall role in the world of parental controls.  
Functions & Features Include:
All-network SIM that works with multiple UK networks. 

'Call allow' list that blocks any call from an unapproved number. 

All text messages and phone calls recorded.  

Word alerts that can be customised to feature specific words. 

Activity attempt notifications. 
Retailing from £39.95 a year for five devices, Qustodio markets itself as a way to keep children's screen time 'safe and balanced'.
Functions & Features Include:
Filtering content, platforms and apps.

Blocking access to inappropriate apps, games and websites.

Viewing activity timeline, browsing history, YouTube views and screen time.

Map location to see where they are and have been.

Saving the most visited places (like school and home) and receiving notifications when they arrive or leave those locations.

View who a child contacts via text message and phone call on Android.

View search and viewing history on YouTube.

See who they are messaging with on Facebook.

Receiving real time alerts that are triggered when a child attempts to access a blocked site.

A panic button – a child can press a SOS button and up to 4 trusted contacts will be alerted to the child's location and that they are in trouble. The child's location is updated every few minutes until it is turned off.
This app has a monthly fee that starts at £24.99 for a limited range of features and goes up to £44.99 for access to them all.  It's worth noting that this app advertises itself on social media as a way for partners to monitor each other's phone activity secretly and operates in a covert fashion – i.e., the person being spied on won't know they're being spied on. Under the ICO and the Age Appropriate Design code, this raises legal concerns if it were to be used on a child's device in the U.K.
Functions & Features Include:
Monitoring keystrokes.

Ability to read their social media chats.

See where they've been and where they're going.

Find out who they've called.

See what someone has searched for online.

See pictures that are sent and received.

Review all texts – included deleted messages.

View all content from a control panel.

Ability to monitor without being detected – once it is installed, the software is invisible to the user.
This product retails at £29.99 a year. Features vary on different platforms (and it isn't available on Mac) but include:
Functions & Features Include:
No limit on the number of monitored devices.

Web supervision.

Options to monitor, warn about (warns the child but allows access) or block sites.

Time supervision – schedule times of the day when a device can be used.

Mobile app supervision.

Instant lock – devices can be locked from parent phone, and parents and children can still contact each other if the device is locked.

School Time – ability to manage children's remote learning.

Favourite locations – alerts parents when a child arrives in or goes beyond permissible areas or locations established by the parent.

Alert me – parents can set a specific date and time at which to receive an alert of the child's location.
What Are the Risks of Parent Apps?
Join our Online Safeguarding Hub Newsletter Network
Members of our network receive weekly updates on the trends, risks and threats to children and young people online.
Sign Up