The Department of Education Northern Ireland provides you with the award-winning Safer Schools App.
Information where you need it, when you need it; in your pocket.
The Department of Education Northern Ireland (DENI), has partnered with INEQE Safeguarding Group to provide the award-winning Safer Schools App to support all school staff, parents and carers to keep children in their care safer online.
"As our children and young people have more free time it is only natural they will spend more time online. We want to make sure that teachers, parents and carers have all the knowledge they need to keep children safe online. I want to encourage all schools – parents and carers – to use this app. Keeping our children safe and ensuring their mental health and well-being is looked after has never been more important."

Peter Weir, MLA, Education Minister, Northern Ireland Executive
"Every teacher, parent and carer in the country will benefit from having the DENI Safer Schools App downloaded on their device. It puts the information they need to help educate, empower and protect the children in their care where they need it when they need it; it's in their pocket."

Jim Gamble, QPM, CEO, Ineqe Safeguarding Group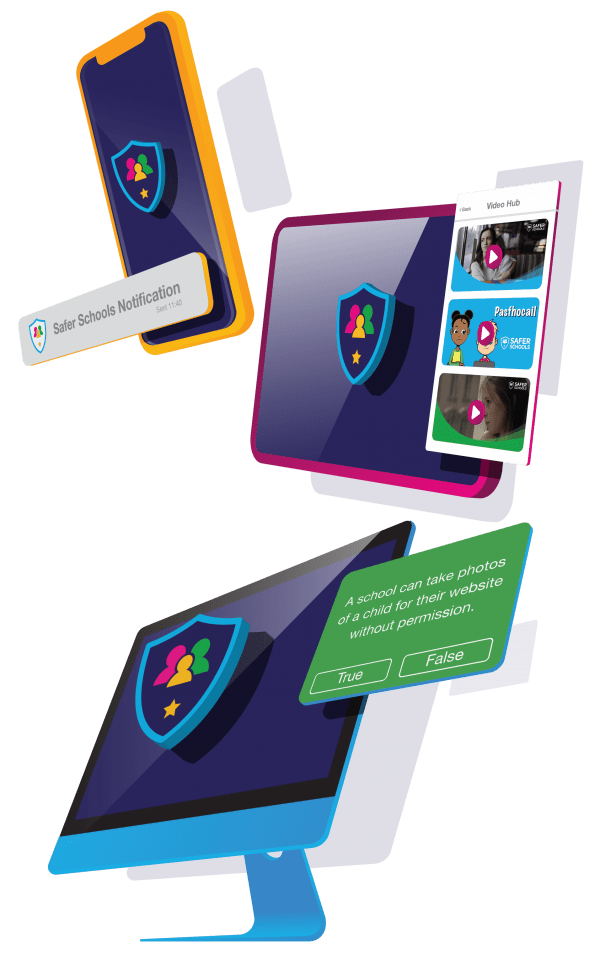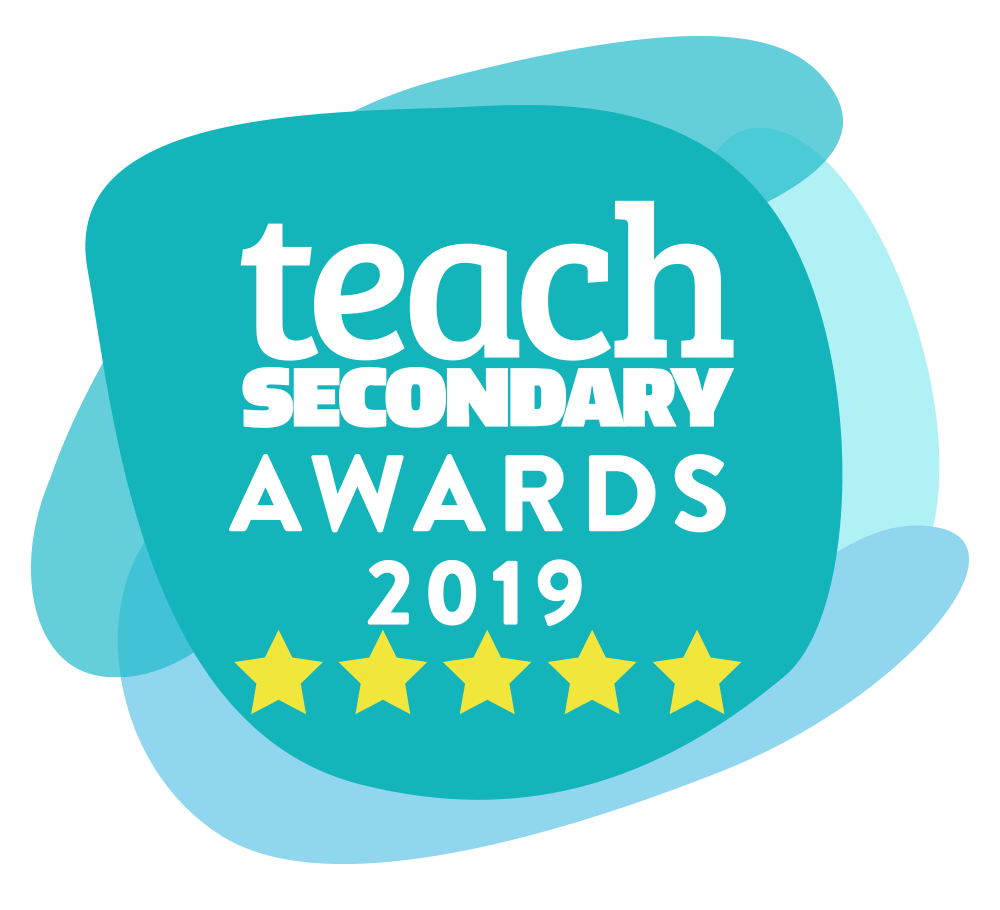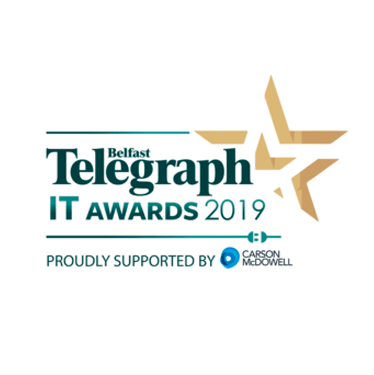 Login to your App
Open the App and scan one of the QR codes below to log in.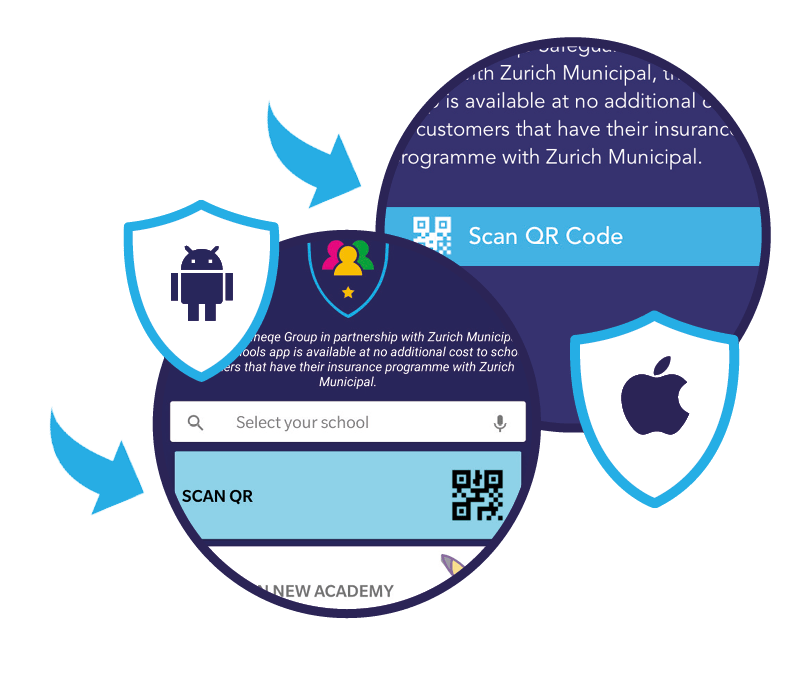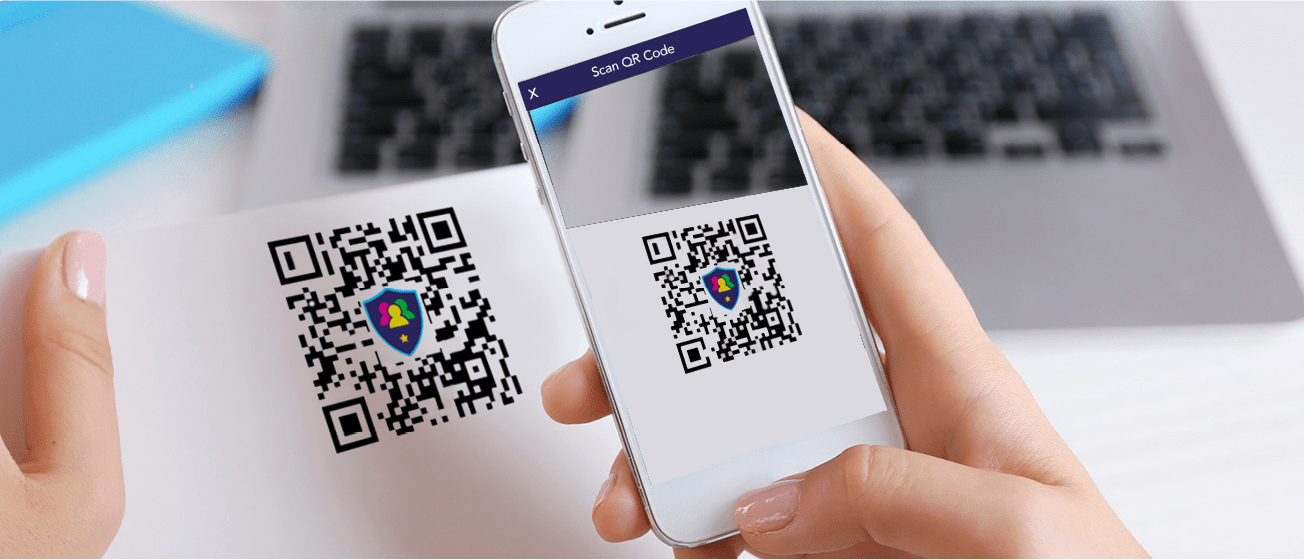 Scanning a QR code is the quickest and easiest way to get access to the App. However, you can also gain access by selecting the school 'Department of Education Northern Ireland' and entering the code 7440 (if your child is primary aged) or 7675 (if your child is secondary aged).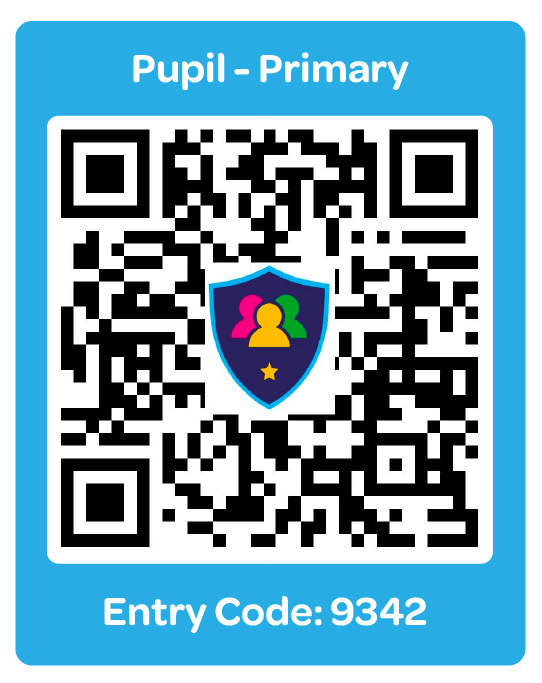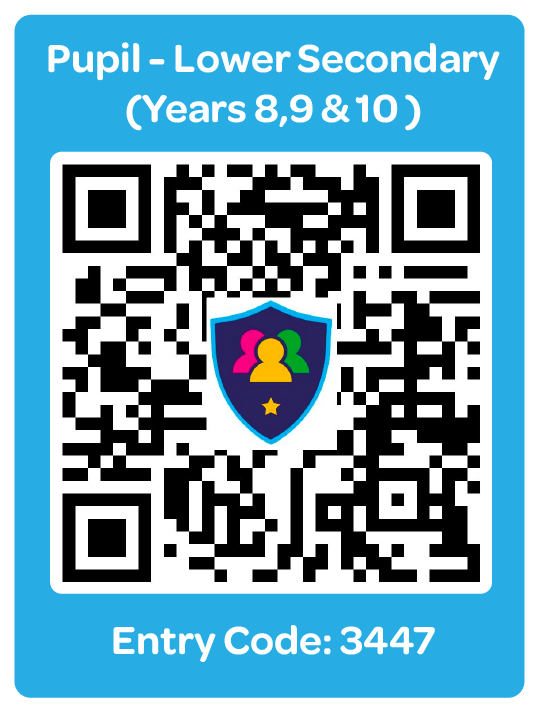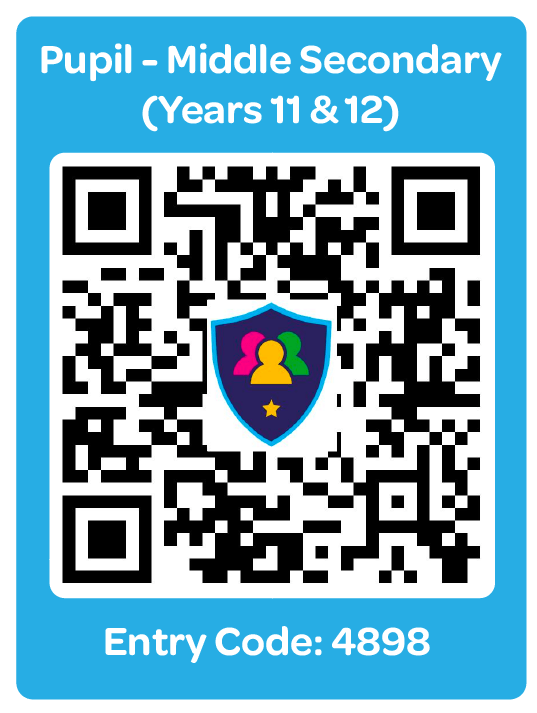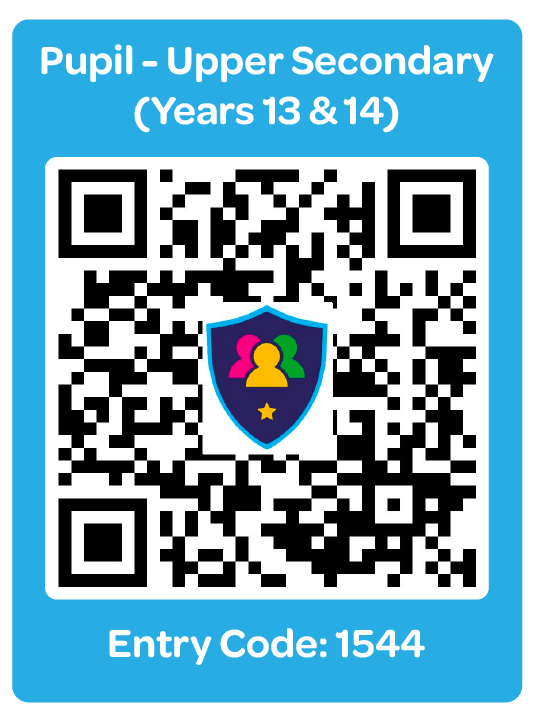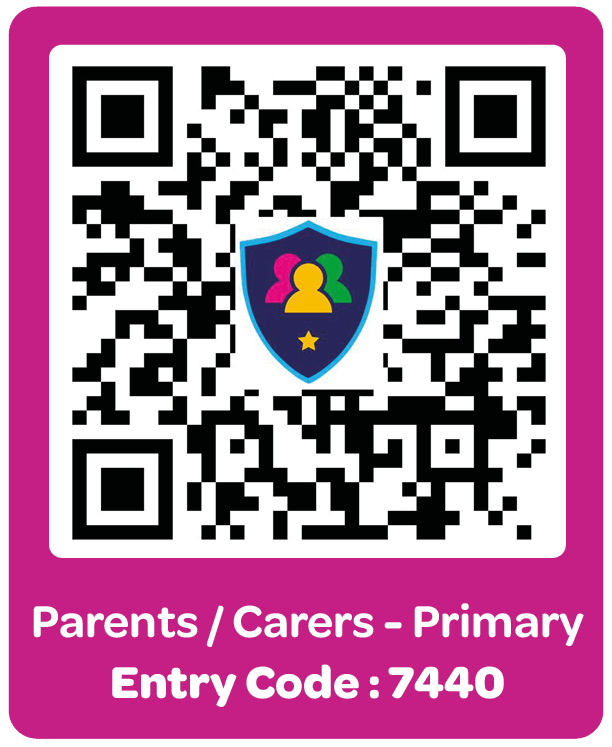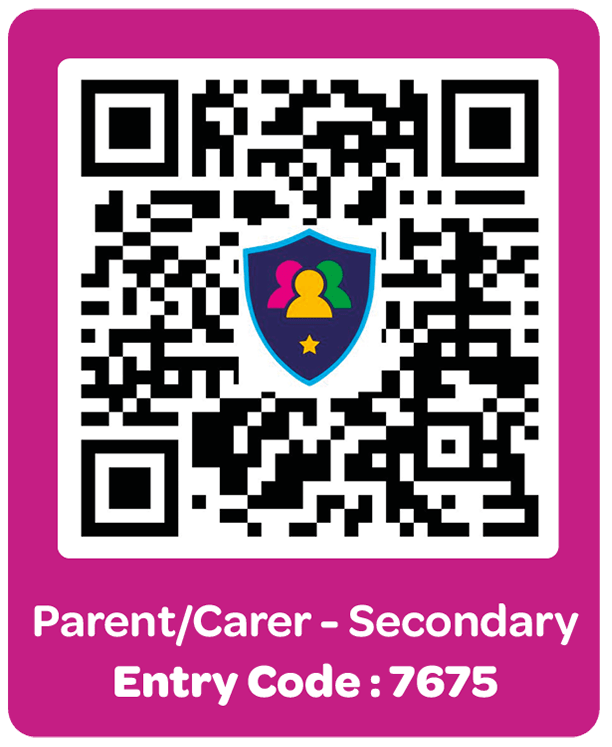 Benefits of the DENI Safer Schools App
Your App contains contextual safeguarding information, advice and guidance tailored to meet the needs of individual users. All roles have access to the Safety Centre, which explains safety settings, privacy settings and reporting/blocking functions for social media, apps, games and other platforms.
School Staff
School staff have access to contemporary safeguarding information and a range of resources. Our content addresses issues relating to safeguarding in the context of social media, including digital imagery, bullying, sexting, streaming and gaming.
Amongst other information available, staff and teachers also have access to professional information, advice and CPD accredited courses and tests* on Appropriate Use of Social Media, Safeguarding Level 1, Managing Mental Health, Youth Produced Imagery and more! *Please contact us for your pin code.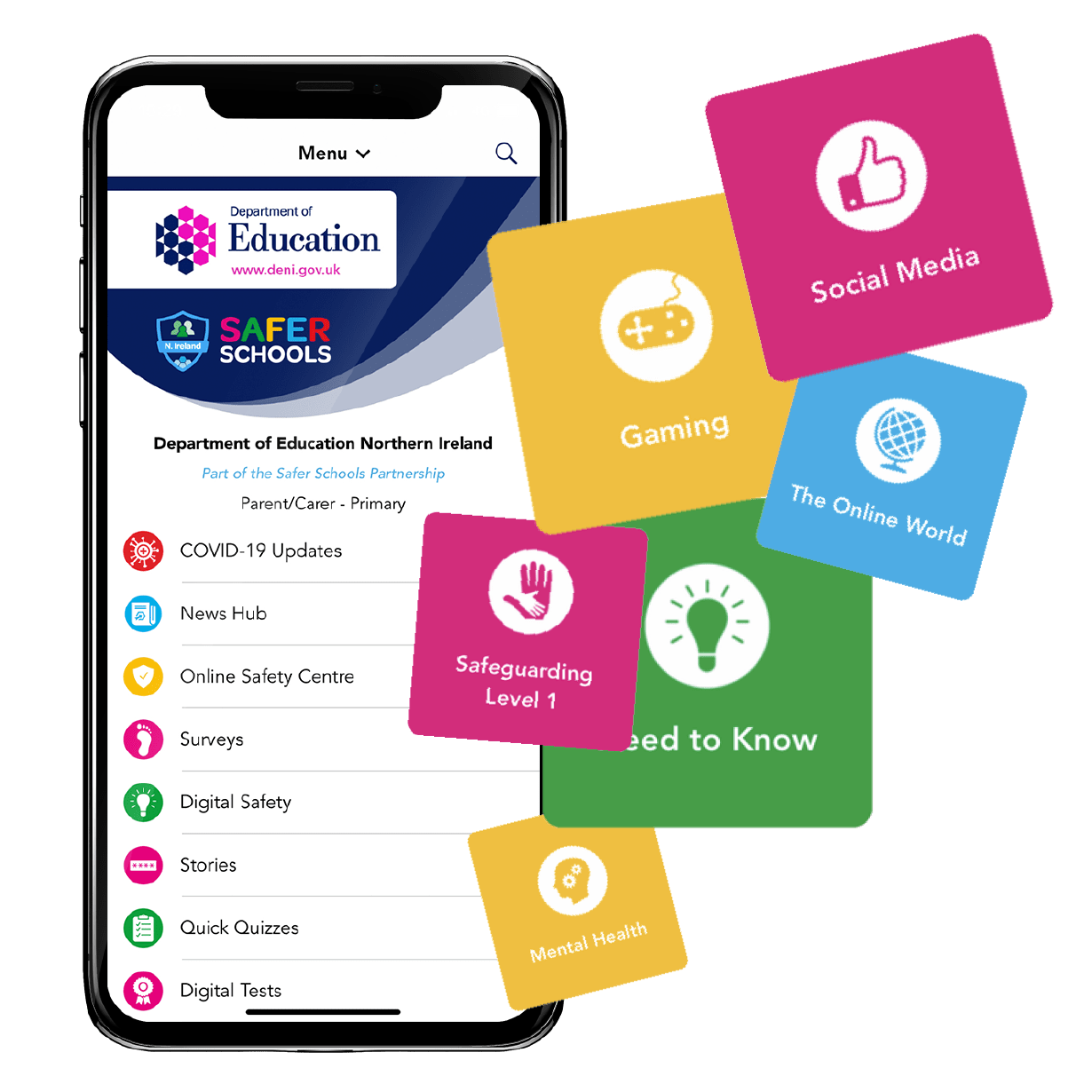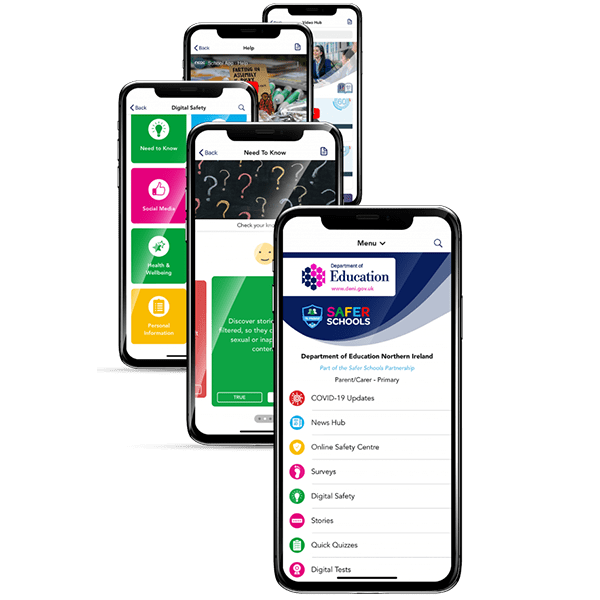 Parents and Carers
Parents and carers have access to information on the popular social media platforms used by their children and their friends. They are also provided with an insight on critical issues such as bullying, sexting and gaming and are given easy to follow advice on how they can make their homes and the devices they give their children safer.
Parents can build their level of confidence by completing Parental Digital Proficiency tests* in the App.
*Please contact us for your pin code
Your staff codes have been sent to your School Principal in an email from the Department of Education. Please contact us if you haven't received them.
Please contact us using the details provided and one of our team will be able to provide you with a pin.
Ineqe Safeguarding Group believe in empowering people to stay safer through education and the use of innovative technology. As a leading independent safeguarding organisation, we are unique in so far as; whilst we are first and foremost safeguarding specialists, we also have an advanced in house software development capability. The company delivers safeguarding solutions to a wide spectrum of clients, including both public and private sectors across the UK, Ireland and beyond. Our services include consultancy, independent reviews, confidential advice and face to face training, as well as technical solutions and e-learning via our App Based Learning Experience (ABLE) platform. Visit our website to explore how we can help make you safer: www.ineqe.com
Yes, our App is fully GDPR compliant and will not require you to give away personal data to enter or navigate our App.
No. The only time we collect data is upon the desire to complete a Digital Test. A pin code is required to use this section of the App (available upon request).
The only time we collect data is upon the completion of a Digital Test. This is for the purposes of providing you with a certificate. When you hit submit, your certificate will appear on screen and be delivered to your email. At this point your data is 'Hashed' and 'Salted'. This means that we can't see or store the email address you provided. All we keep is your name, score, test taken and date the test was taken. You can read our terms and conditions below.
The INEQE Safeguarding Group's Safety and Content and Learning and Development teams monitor specialist safeguarding news and alerts in real time. They also gather feedback from Safer Schools partners on the issues they face and capture lessons emerging from Serious Case and Local Practice Reviews. This is how the prompts, alerts and the information we provide to users remains contemporary, credible and relevant.
A dedicated team of subject matter experts and associated safeguarding
professionals inform and develop our content and CPD accredited courses. All of our material is subject to robust quality assurance processes. These processes are overseen and informed by our in-house counsel (the former Head of Legal at CEOP) and an editorial panel comprising Local Authority and school safeguarding professionals.
I'm passionate about keeping children safe and I think that this App brings together a wide range of credible resources from a really experienced team with a lot of knowledge behind it.
The fact that you have a visual, an audio & a written element to the Safer Schools App means that it is applicable to a multitude of learners. For us to combat anything, whether that be mental health or bullying, you have to be where they [young people] are, the Safer Schools App provides a portal to their world.
I have been working in safeguarding for 30 years, and this is the most exciting initiative to happen concerning Local Authorities.
"In a digital world, a digital solution is required to educate and empower school staff, parents and carers to protect the children in their care online. The App provides you with a digital safeguarding toolkit to help keep everyone in the school community safer!"

Colin Stitt, Head of Safer Schools
Get in touch with our Safer Schools team today!