Last Updated on 19th August 2021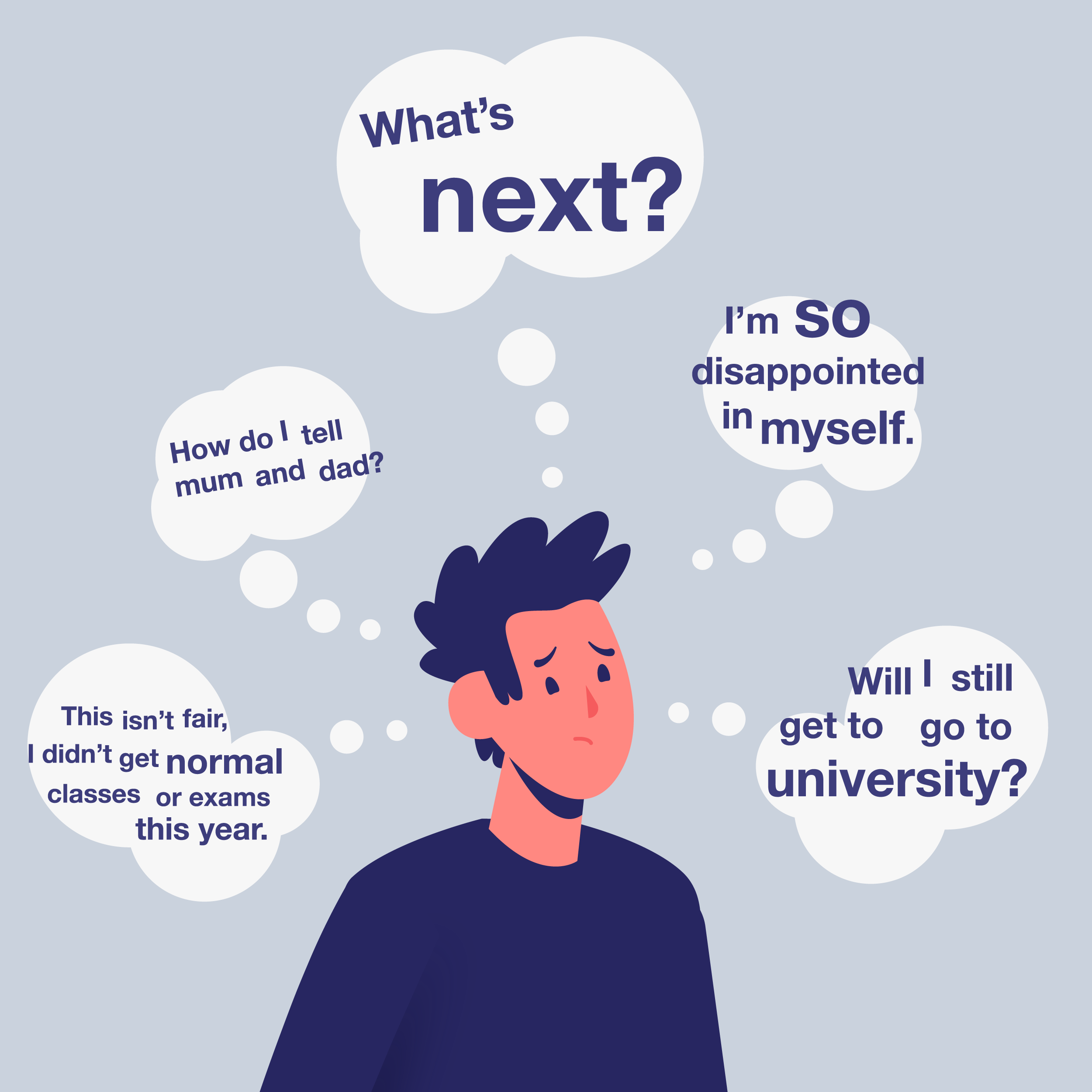 Alongside all these types of thoughts and issues, there's another more modern pressure for young people to contend with: social media.
For those happy with their results, social media will be an obvious place to turn to express their happiness and share celebrations or excitement about their future. This is, of course, a very normal thing to do in this age of social media and not necessarily an action to be discouraged. But for those scrolling on social media who are disappointed with their results, it can be difficult for them to not compare their realities with those of their peers.
Those feelings of disappointment, frustration, anxiety, and low self-esteem that come with disappointing or unexpected results can be difficult enough for a young person to manage. Watching friends and strangers alike having the opposite (and desired) experience may not only compound those existing feelings but can also bring out complex emotions such as isolation, jealousy, and bitterness.
Studies show that many young people connect their online presence (such as the number of likes and friends total) with their self-image and perception of self. Additionally, academic achievement has also been linked to self-esteem a sense of worth and confidence. Add into the mix the FOMO (fear of missing out) factor of not participating in celebratory activities, and there's a potential 'triple whammy' combination of things that can affect their self-esteem.
Join our Safeguarding Hub Newsletter Network
Members of our network receive weekly updates on the trends, risks and threats to children and young people online. 
Sign Up