Last Updated on 2nd March 2021
What's Happening?
Instagram is rolling out a new feature called 'Live Rooms', which will allow users to 'go live' and broadcast with up to 3 other people to their audience. This new feature is currently being rolled out, so many users may not yet have access to it. 
 This move increases the number of users able to collaborate as they engage an audience. It has largely been fuelled by both the reliance on live-streaming to connect during the pandemic, and the platform's desire to facilitate more creative opportunities. 
How does it work?
To start a Live Room, simply follow these instructions:  
Swipe left from your home screen and pick the 'Live' option at the bottom.

You can then add a Title by selecting the four lines on the left side of your screen.

By tapping the Room icon, you can add guests. This will show a list of people who have requested to go live with you.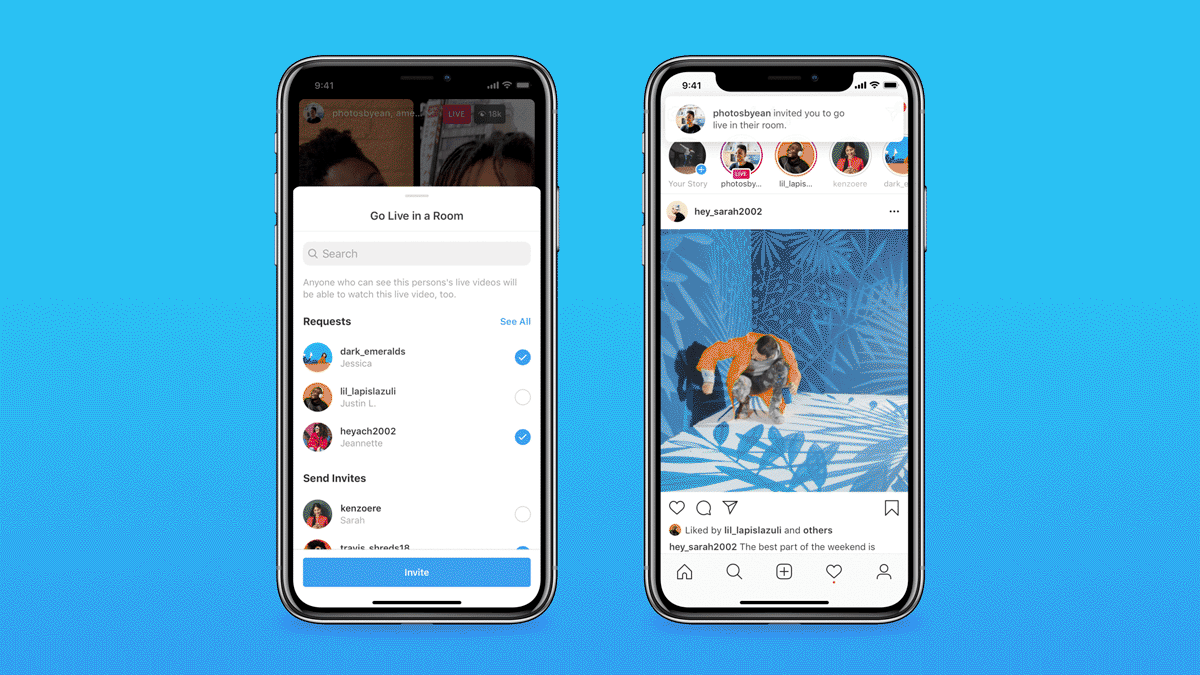 What should you be aware of? 
As with all features of social media platforms, there can be significant risks for children and young people: 
Users can buy 'badges' in Live Rooms to support their favourite creators (1 per person). Users who purchase a badge get an icon beside their name, which makes them more visible in the comments section of a Live Room and unlocks special features. Badges cost up to $4.99 (£3.58). Creators may encourage their followers into purchasing badges or contributing to fundraising activities 

Children and young people who are inspired to become social media influencers may feel pressured to do 'whatever it takes' to gain more followers, such as Live Streaming in less clothing or sharing personal information for 'authentic' interactions with strangers/fans 

Although Instagram has offered several safety and moderation mechanisms, online bullies may still target users on Live Rooms, by screenshotting or writing abusive messages 

The risk of disclosing personal information is amplified when using any live features due to the online disinhibition effect and increased pressure from fans where users make 'in the moment' decisions 

Children may spend increased periods of time online using Live Rooms to potentially 'go viral' 

Live Rooms require people to be on-camera, this may pressurise or influence young people to conform to a particular look or to construct an environment aimed at pleasing and increasing their audience.  
Join our Safeguarding Hub Newsletter Network
Members of our network receive weekly updates on the trends, risks and threats to children and young people online. 
Sign Up